Is Vinted Better Than eBay For Selling Clothes?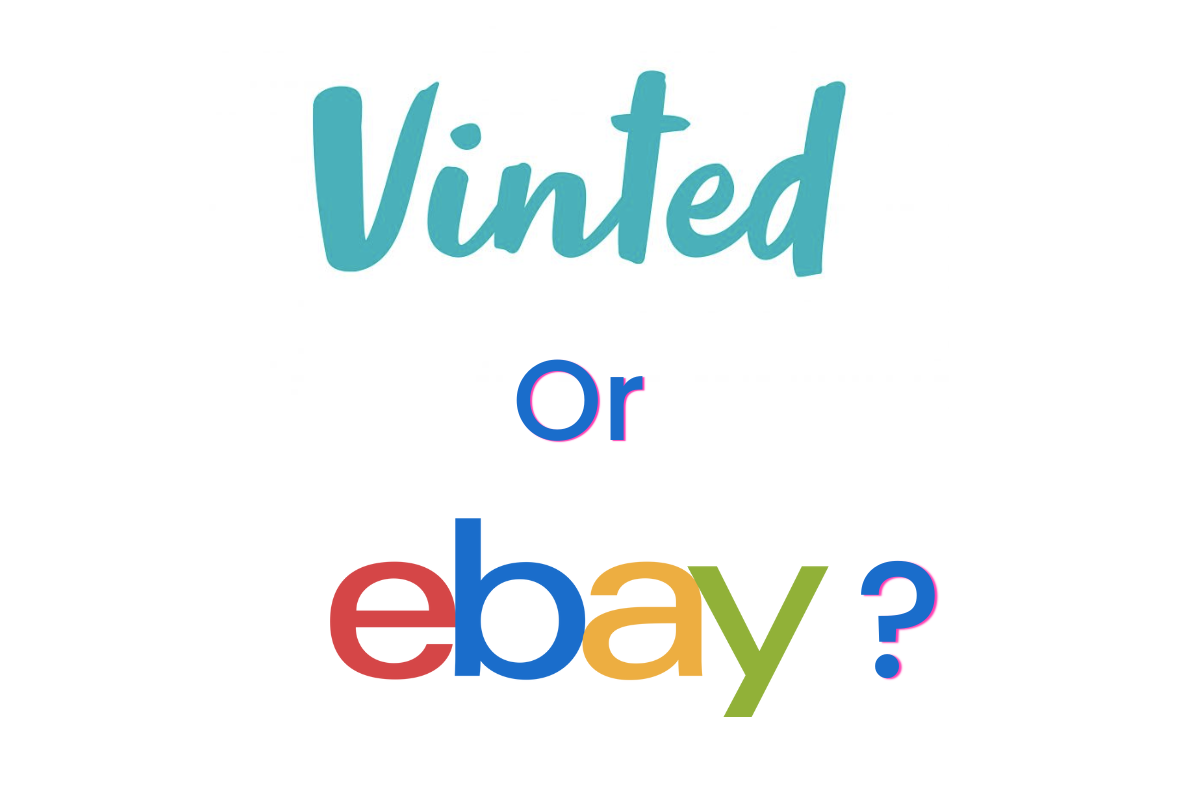 Introduction
When it comes to online marketplaces, eBay has long been a household name. However, in recent years, a new player has emerged in the world of online fashion resale: Vinted. Both platforms offer a convenient way to buy and sell clothes, but which one is better?
So, grab a cuppa and we will compare Vinted and eBay to determine which platform comes out on top in the world of second-hand fashion.
The Evolution Of Selling Clothes Online
Up until around 2008, the only place to sell clothing items online was eBay, really. However, entrepreneurs such as Milda Mitkute, Justas Janauskas (Co-founders of Vinted – 2008) and Simon Beckerman (Founder of Depop – 2011) saw a huge gap in the market for used clothes marketplaces. As we now know, there was a huge shift towards sustainability in fashion to challenge change and stop clothing from ending up in landfills.
Even though sustainable clothing has been around since the 60s and 70s, you can argue that it was never a really a popular buzzword amongst the public until 2015 when brands such as Zara, Boohoo and Pretty Little Thing came into the firing line from the media about greenwashing and how their cheap clothes were manufactured and sold without considering where they ended up after a 'few wears' at most.
This was perfect timing for newly established marketplaces such as Vinted and Depop to step onto the scene and provide not only a solution for reselling clothes but also take away some of the financial losses experienced by sellers using eBay due to high selling fees.
Is Vinted Better Than eBay?
The big question!… Most will agree that Vinted is better than eBay as a clothing seller because you get to keep 100% of the sale price, whereas with eBay you are subject to fees deducted from your total.
However, to answer this burning question in further detail, we need to take a closer look at the key features and benefits of both platforms so you can make your own decision on which is right for you.
Vinted: A Fashionista's Paradise
Vinted is a dedicated fashion marketplace that specialises in selling pre-loved clothing, shoes, and accessories. It prides itself on offering a user-friendly interface and a vibrant community of fashion enthusiasts. Here's what sets Vinted apart from its competitors:
Seller-Friendly Platform: Vinted makes it incredibly easy to sell your items. The listing process is straightforward, and you can upload multiple photos, provide detailed descriptions, and set your desired price.
No Selling Fees: Unlike eBay, Vinted is FREE to list which makes it much more attractive for sellers. The platform charges a fee per transaction to the buyer who also chooses and pays for their courier of choice so you don't have to arrange it.
Focused Fashion Niche: Vinted's primary focus on fashion creates a niche community where buyers and sellers with a shared interest in fashion can connect. This specialised approach can lead to a more targeted audience and higher chances of selling.
Simplified Shipping: Vinted streamlines the shipping process whereby the buyer pays for a prepaid label for the courier of their choice. Once a buyer purchases your item, all you need to do is pack the item and drop it off at a collection point where the clerk will print the label for you. The buyer chooses from either Evri, InPost (operated by Yodel via lockers) or Yodel. You really don't have to do much other than make sure the item(s) are well packed and dropped off quickly.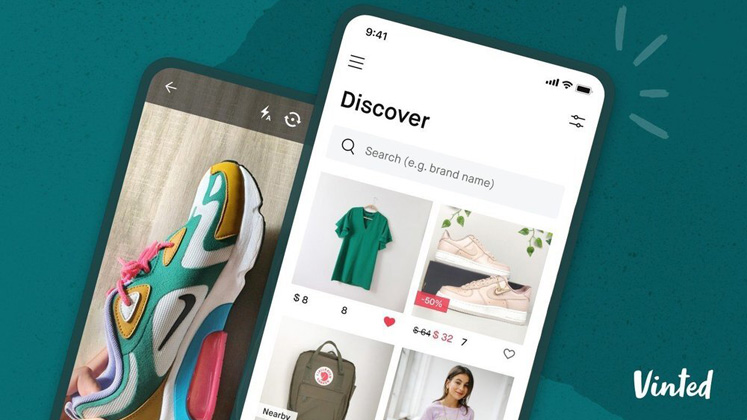 eBay: The Marketplace Giant
eBay needs no introduction. As one of the earliest pioneers in the world of online marketplaces, eBay has established itself as a go-to platform for buying and selling a wide range of items. Here are some reasons why eBay remains a strong contender:
Vast Selection: With millions of active users, eBay offers an unparalleled selection of products across various categories. Whether you're looking for fashion, electronics, collectables, or even cars, chances are you'll find it on eBay.
Global Reach: eBay's global presence allows buyers and sellers from all corners of the world to connect. This broad reach expands the potential customer base for sellers, increasing the likelihood of finding the right buyer. The audience is much larger than Vinted's too.
Auction Format: One of eBay's defining features is its auction-style listings. This format can be exciting for both buyers and sellers, as it adds an element of competition and the opportunity to snag a deal. However, it can either go in your favour or not as a seller as you may find bidding activity is flat on some occasions or your reserve is too high.
Powerful Seller Tools: eBay provides a suite of tools and analytics to help sellers optimise their listings and boost visibility. These tools include detailed sales reports, marketing options, and customer insights.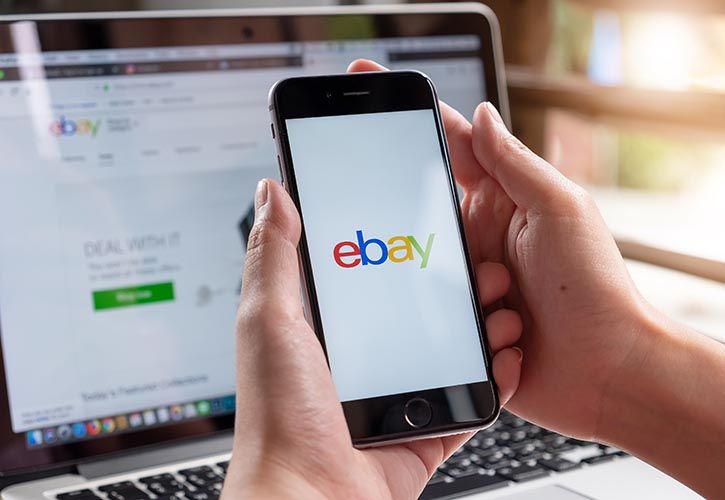 Pros & Cons of Vinted and eBay
Vinted Pros: FREE account creation, No selling fees, Shipping management arranged by the buyer, fees paid by the buyer, easy bundle discount management, holiday mode feature is a nice touch.
Vinted Cons: Limited to 3 couriers, Evri, InPost and Yodel all of which don't have the best reputation. Some people have experienced poor customer support if any issues arise, also.
eBay Pros: Huge audience, great customer support, promotional periods with FREE listings or £1 listing fees (for example), highly trusted platform across the world.
eBay Cons: High fees of up to 12.8% including taxes, postage and a set fee of £0.30p per order. Generally quite confusing on the actual amount you'll receive after fees. Not very appealing to sellers who have lots of lower-value items to sell.
FAQs About Vinted and eBay
Can I sell items other than clothing on Vinted or eBay?

Yes, both platforms allow you to sell various items beyond clothing. eBay has a broader scope, accommodating various categories, while Vinted primarily focuses on fashion-related items.

Which platform has lower fees for sellers: Vinted or eBay?

Vinted is FREE for sellers. Whereas eBay takes a high seller's fee. Say you sold a dress for £30 on Vinted, you'd receive £30 whereas eBay's fees vary depending on the item's category, selling price, and listing format. In short, you'll come out with a lot less than £30!

Are there buyer protection policies on Vinted and eBay?

Both platforms have buyer protection policies in place. Vinted offers Buyer Protection for eligible purchases, while eBay provides the eBay Money Back Guarantee, which covers most transactions.

Do I need a PayPal account to sell on Vinted and eBay?

While having a PayPal account is common and convenient for online transactions, it's not available on Vinted and you don't need a PayPal account to sell on eBay, either. You can withdraw your funds via Bank Transfer on both platforms.

Which platform is better for selling rare collectables: Vinted or eBay?

eBay's vast user base and extensive reach make it a preferred choice for selling rare collectables. Its auction format and dedicated collector community create an ideal environment for finding buyers for unique items.

Can I use both Vinted and eBay to maximise my selling potential?

Absolutely! Using both platforms can expand your reach and increase the chances of selling your items. Consider the nature of your items and the target audience to decide which platform suits your needs better. Just make sure you only list items on one platform at a time though!
Conclusion
In the battle of Vinted vs. eBay, the winner ultimately depends on your specific needs and preferences. If you're primarily focused on selling pre-loved fashion items and prefer a streamlined process with zero fees, Vinted is the better choice for you. Heck, who doesn't want to claim 100% of the sale total?
On the other hand, if you're selling a wide range of items, including rare collectables, and value eBay's vast user base and auction-style listings, then eBay could be the better platform even with the fees deducted.
Remember to consider all factors such as fees, target audience, item categories, and desired selling experience when making your decision to sell online first. Ultimately, both Vinted and eBay provide excellent opportunities for buyers and sellers in the online resale market. However, Vinted is number 1 right now for individuals looking to earn some extra cash from pre-loved clothing items.