Summer Festival Clothing & Accessory Ideas For 2023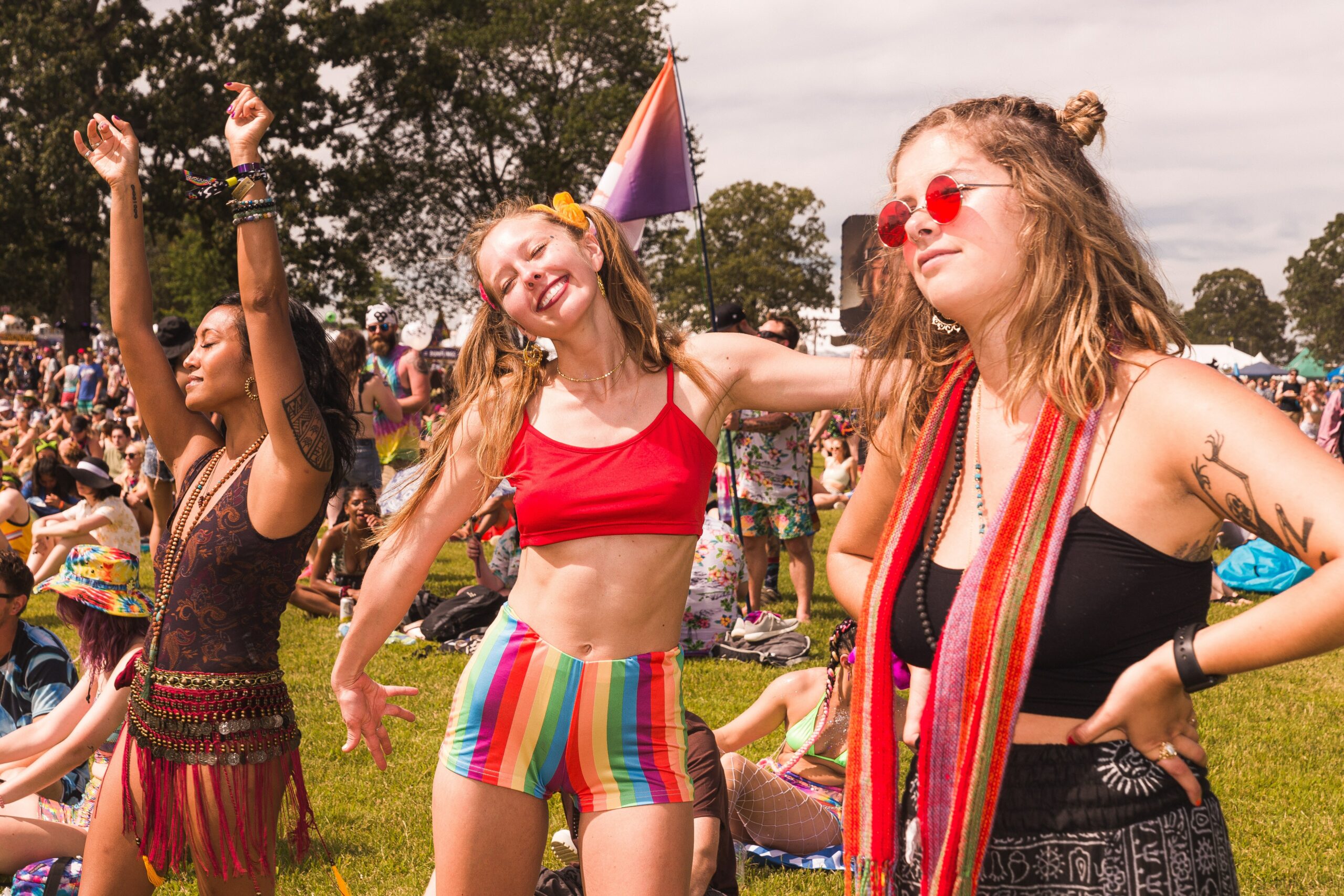 Festival season is upon us, and it's time to embrace your inner free spirit and express yourself through vibrant and stylish clothing. Festival clothing goes beyond regular fashion; it's an opportunity to let your creativity shine and celebrate the spirit of music and togetherness.
Here, we'll dive in and explore various festival accessories, clothing styles, must-have pieces, styling tips, and more to inspire your next festival outfits.
Types of Festival Clothes
Festival wear isn't just an excuse to throw on any old chunky boots and garnish yourself with statement jewellery to party the day and night away. It's also an expression of art and culture that's guaranteed to produce some incredible festival outfits, that are fun, sexy and dressed to impress.
Bohemian-Inspired Outfits
The bohemian style is synonymous with music festivals. Flowy maxi dresses, floral prints, and fringe details are key elements of this look. Embrace the carefree and effortless vibe with earthy tones and natural fabrics. Layering lightweight clothing pieces and accessorising with oversized hats and boho jewellery will complete your bohemian-inspired outfit.
Edgy and Alternative Styles
If you prefer a more rebellious and edgy look, festival fashion offers plenty of options. Think leather jackets, ripped denim, band t-shirts, and combat boots. Add some chains, spikes, or bold accessories to elevate your outfit and make a statement. Embrace your inner rock star and let your style speak volumes.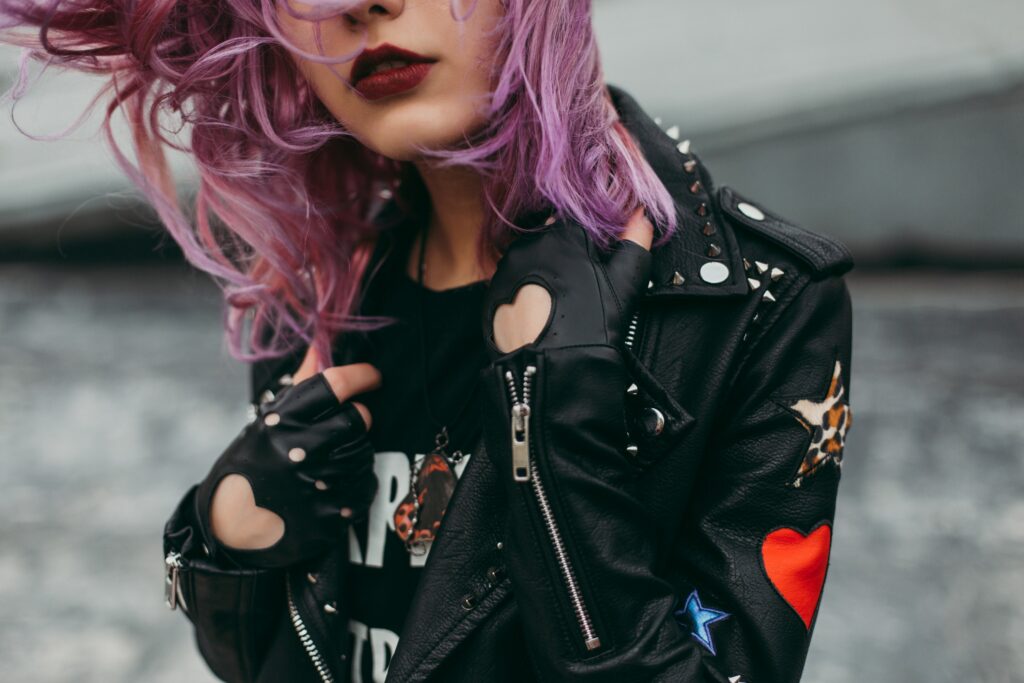 Vintage and Retro Looks
Vintage and retro-inspired clothing always makes a stylish impact at festivals. Channel the nostalgic vibes of the '60s, '70s, or '90s with tie-dye shirts, bell-bottom jeans, and retro sunglasses. Mix and match different eras to create a unique outfit that stands out in the crowd. Don't forget to accessorise with headbands and scarves or retro-inspired hats.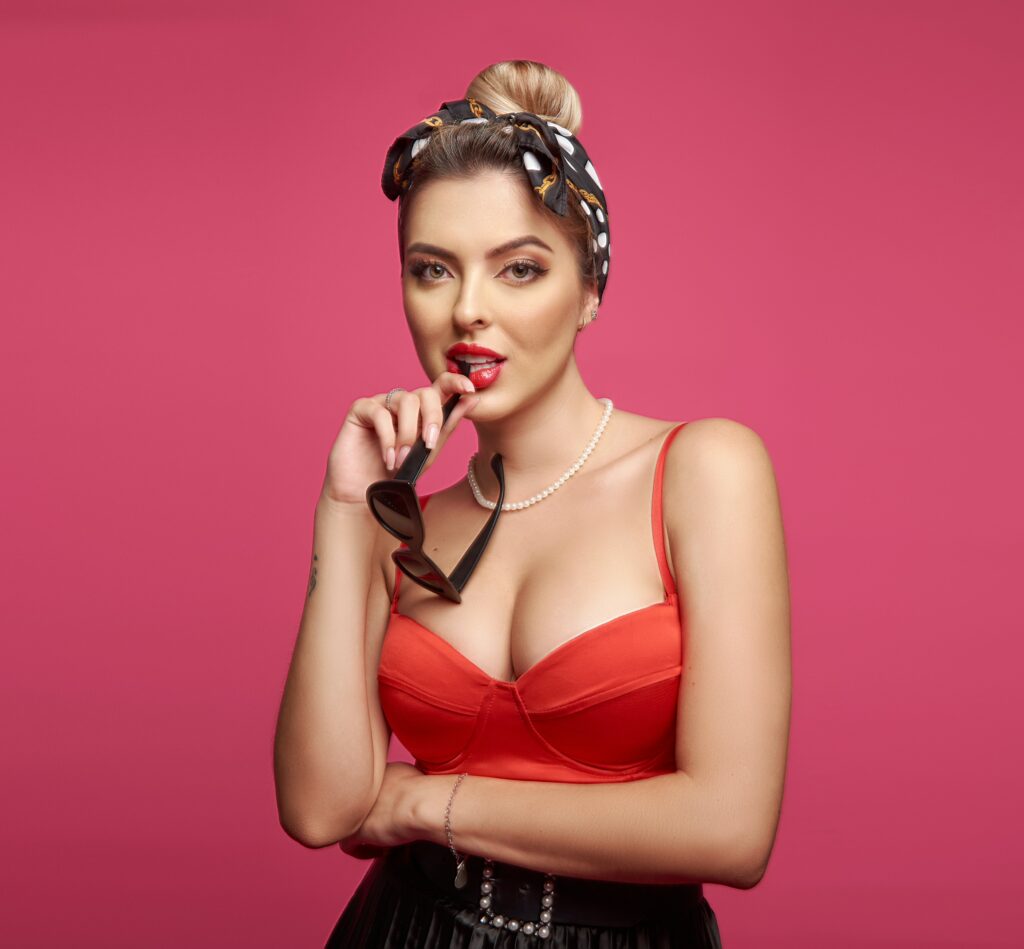 Colourful and Vibrant Attire
Festivals are the perfect occasion to embrace bold and vibrant colours. Stand out from the crowd with eye-catching hues and playful patterns. Opt for bright neon shades, psychedelic prints, or rainbow-inspired outfits. Mix and match different colours to create a visually stunning ensemble. Don't be afraid to experiment and let your personality shine through your clothing choices.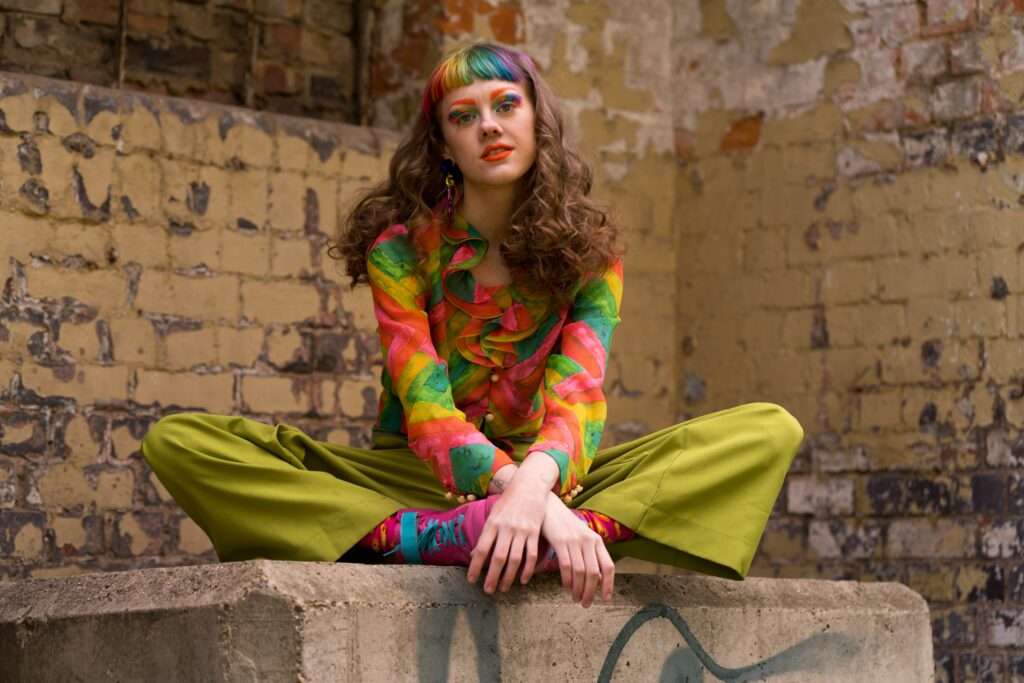 Must-Have Festival Clothing Pieces
To create a standout festival outfit, certain clothing pieces are essential. Here are some must-haves to consider:
Flowy Maxi Dresses and Skirts
Flowy maxi dresses and skirts not only provide comfort but also exude a whimsical and ethereal vibe. Opt for lightweight fabrics that allow for ease of movement. Choose dresses or skirts with unique patterns or bohemian prints to add a touch of individuality to your look.
Crop Tops and Bralettes
Crop tops and bralettes are versatile pieces that can be mixed and matched with different bottoms. They allow you to show off your midriff and create a playful and flirty aesthetic. Pair them with high-waisted shorts, skirts, or jeans for a trendy and carefree festival ensemble.
Denim Shorts and Jeans
Denim shorts and jeans are festival staples that provide both style and functionality. Opt for distressed or embellished shorts to add a touch of edge to your outfit. High-waisted jeans paired with a crop top or a flowy blouse create a fashionable and comfortable look. Remember to choose breathable fabrics for those hot festival days.
Statement Accessories
Accessories play a crucial role in elevating your festival attire. Consider adding statement pieces such as oversized hats, fringed bags, chunky statement jewellery too, or funky sunglasses. Layer delicate necklaces or stack boho-inspired bracelets for a bohemian touch. Don't forget to incorporate colourful scarves or bandanas for a playful and versatile accessory option.
Choosing The Right Festival Outfit
When selecting your festival outfit, there are a few factors to keep in mind:
Considering The Weather
Check the weather forecast before heading to the festival. If it's expected to be hot, choose lightweight and breathable fabrics. On the other hand, if there's a chance of rain or cooler temperatures, layering becomes essential. Have a stylish jacket or a cosy cardigan on hand to stay comfortable and prepared for any weather conditions.
Reflecting Personal Style
Your next party or festival outfit should reflect your unique personality and style. Whether you lean towards bohemian, edgy, vintage, or a mix of styles, embrace what makes you feel confident and authentic. Experiment with different combinations, colours, and accessories to create a look that truly represents you.
Comfort and Practicality
While fashion is important, don't sacrifice comfort for style. Festivals often involve long hours of walking, dancing, and standing. Choose shoes that are comfortable and supportive, such as sneakers, boots, or sandals. Opt for clothing that allows freedom of movement and won't restrict you from enjoying the festival experience.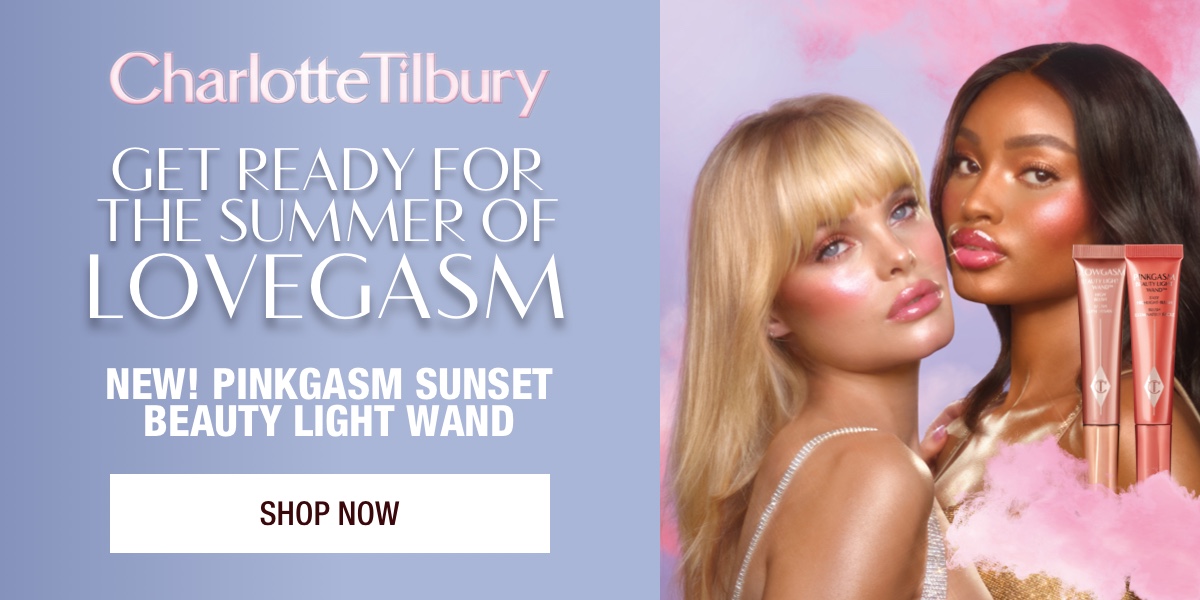 DIY Festival Clothing Ideas
If you're feeling creative and want to add a personal touch to your festival outfit, consider these DIY ideas:
Customising Bandanas and Scarves
Transform a simple bandana or scarf into a stylish accessory by adding embroidery, beads, or fabric paint. Create unique patterns or designs that reflect your personal style. You can wear it as a headband, tie it around your neck, or even use it as a belt to add flair to your festival look.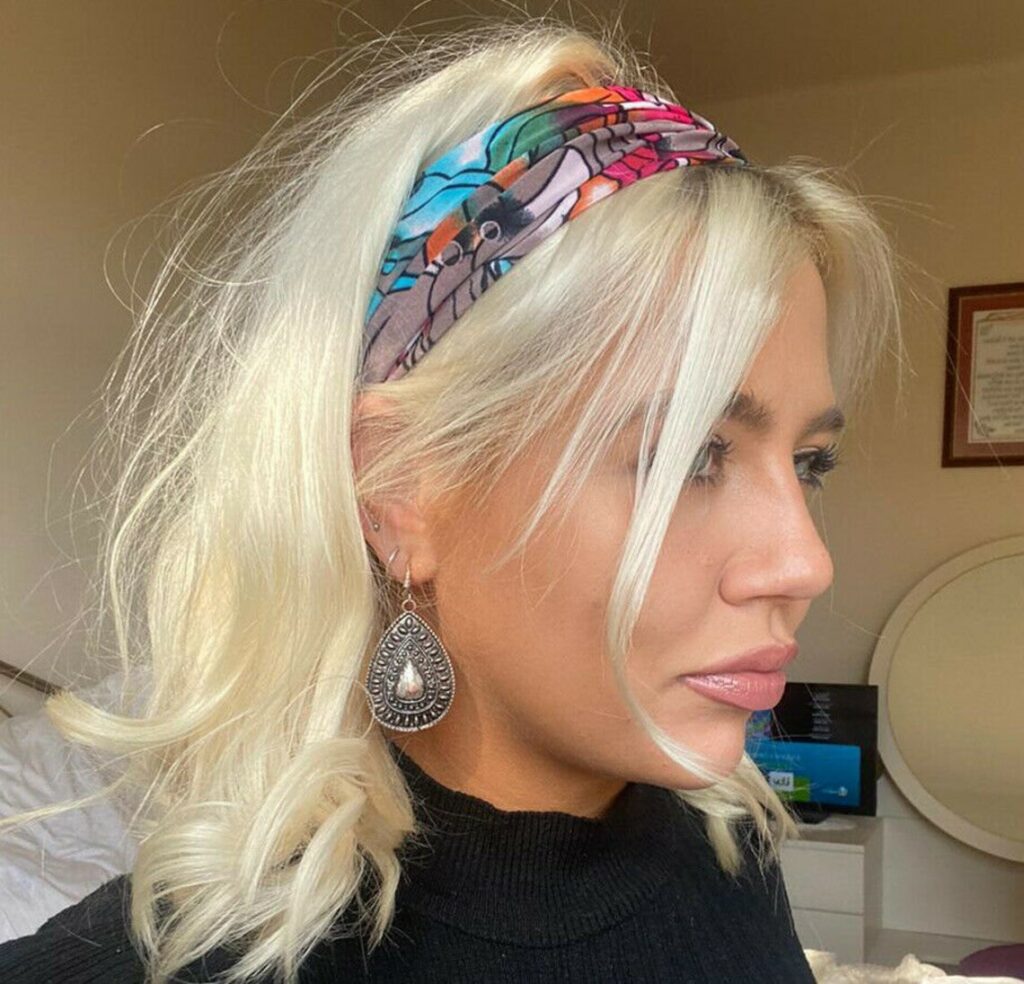 Upcycling Old Denim Into Festival Shorts
Give new life to old denim jeans by turning them into festival shorts. Cut them to your desired length and add distressed details for a worn-in look. You can also embellish them with patches, studs, or lace trim to make them truly unique. Pair them with a crop top or a flowy blouse for a trendy and sustainable festival outfit.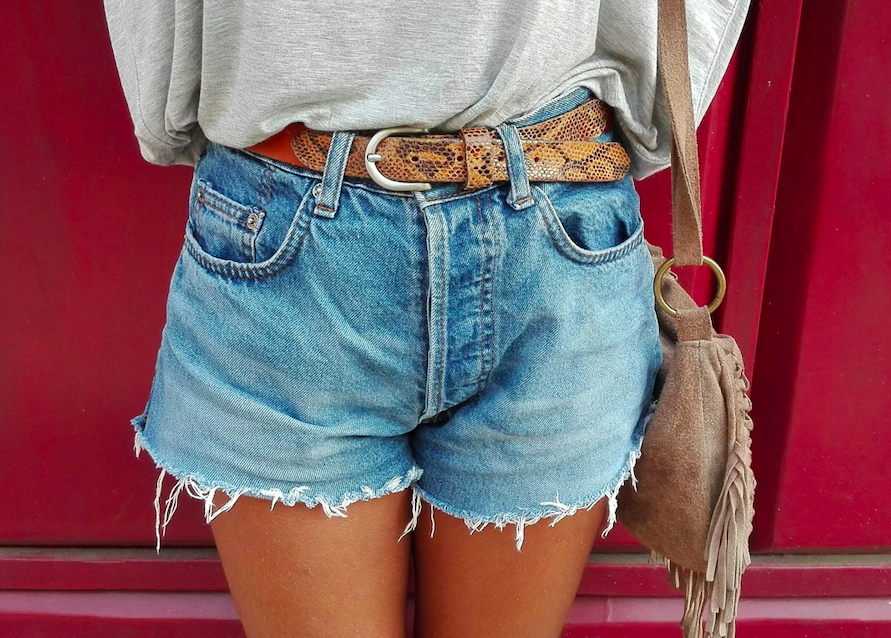 Adding Fringe Or Sequins To Clothing
Upgrade plain tops or jackets by adding fringe or sequins. Fringe instantly adds movement and a bohemian touch to any garment. Sew or glue fringe trim along the hemline, sleeves, or shoulders of your clothing pieces. For a more glamorous look, sew sequins onto a dress or a top to catch the festival lights and achieve that dazzling effect.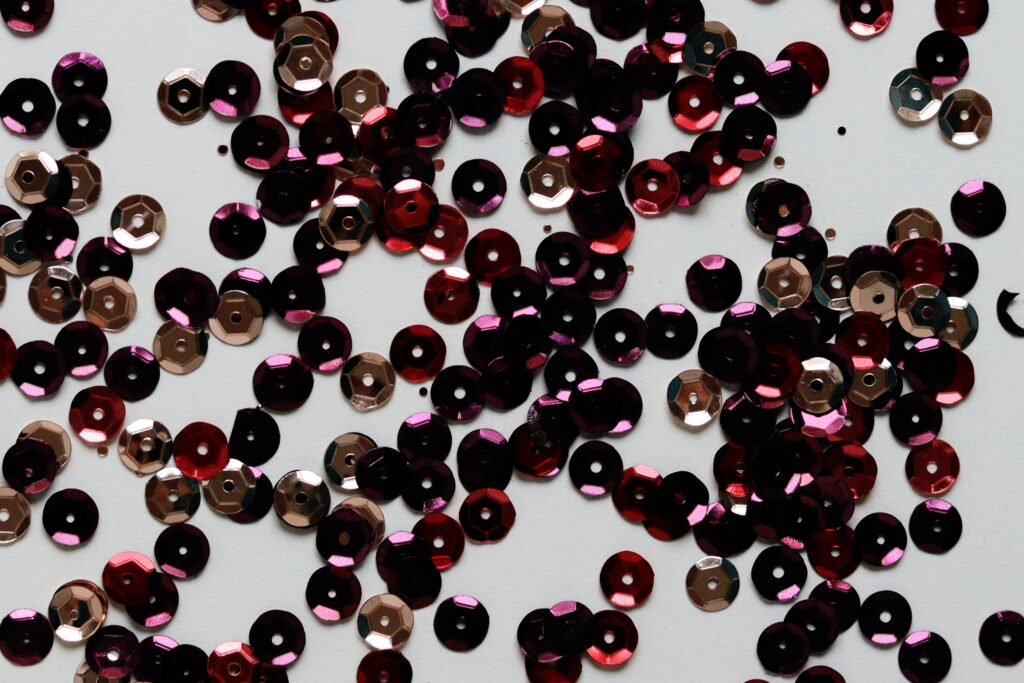 Styling Tips for Festival Outfits
To make your next festival outfit stand out, consider these styling tips:
Layering and Mixing Patterns
Experiment with layering different clothing pieces to create visual interest and depth. For example, layer a lace bralette under a sheer blouse or a denim jacket over a flowy dress. Don't be afraid to mix patterns either. Pair floral prints with stripes or geometric designs for a bold and eclectic look. Just ensure that the colours complement each other to maintain cohesiveness.
Incorporating Unique Accessories
Accessories can take your festival outfit to the next level. Choose accessories for festival clothes that are unique and eye-catching. Consider wide-brimmed hats, statement belts, body chains, or unconventional jewellery pieces. Mix metals, textures, and styles to create a personalised and captivating look.
Experimenting With Hairstyles
Hairstyles can be an integral part of your festival look. Try braids, boho waves, or intricate updos adorned with flowers or hair accessories. Opt for temporary hair colour sprays or glitter to add a playful touch. Don't be afraid to step out of your comfort zone and let your hair be an extension of your style and self-expression.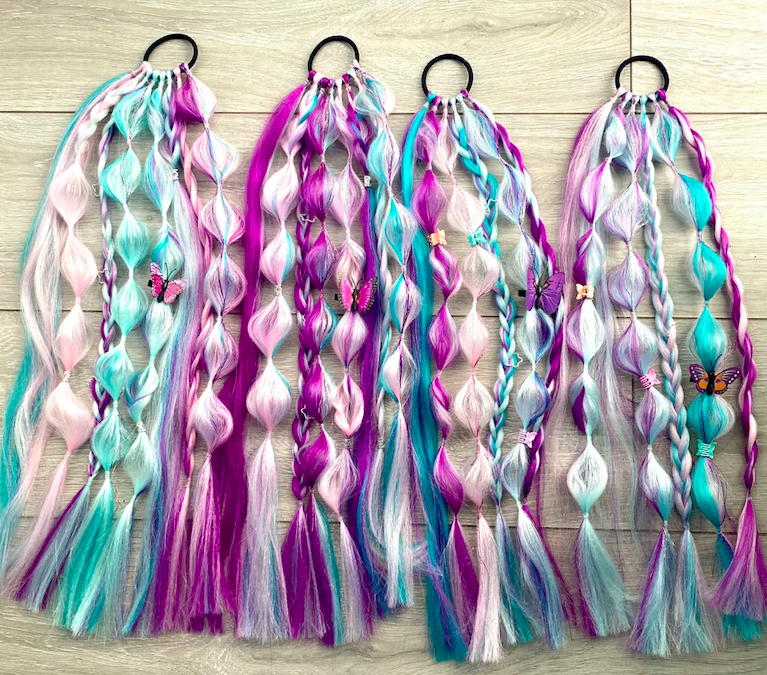 Festival Makeup and Hair
Complete your festival look with creative and expressive makeup and hair:
Glitter and Shimmer Trends
Embrace the glitter and shimmer trends that dominate the festival scene. Apply sparkly eyeshadows, highlighters, or body glitters to enhance your features and add an ethereal glow. Experiment with different colours and textures to create a captivating and mesmerising look.
Face and Body Art Ideas
Festivals are the perfect opportunity to experiment with face and body art. Consider intricate face paint designs, temporary tattoos, or gold and metallic body art to add a touch of creativity fun and playfulness to your festival look. From tribal patterns to whimsical designs, let your imagination run wild and transform yourself into a living canvas.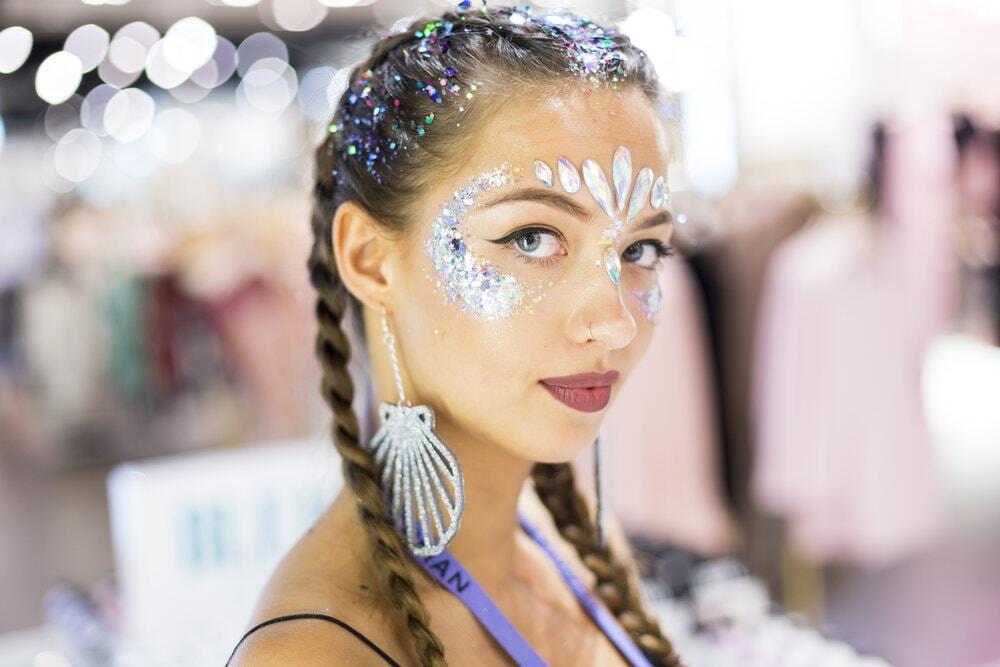 Boho-Inspired Hairstyles
Channel your inner bohemian spirit with whimsical and boho-inspired hairstyles. Try loose braids, fishtail braids, the wavy look, plaits or messy buns adorned with flowers, feathers, or colourful ribbons. Embrace the natural texture of your hair and add subtle waves or curls for a carefree and romantic vibe.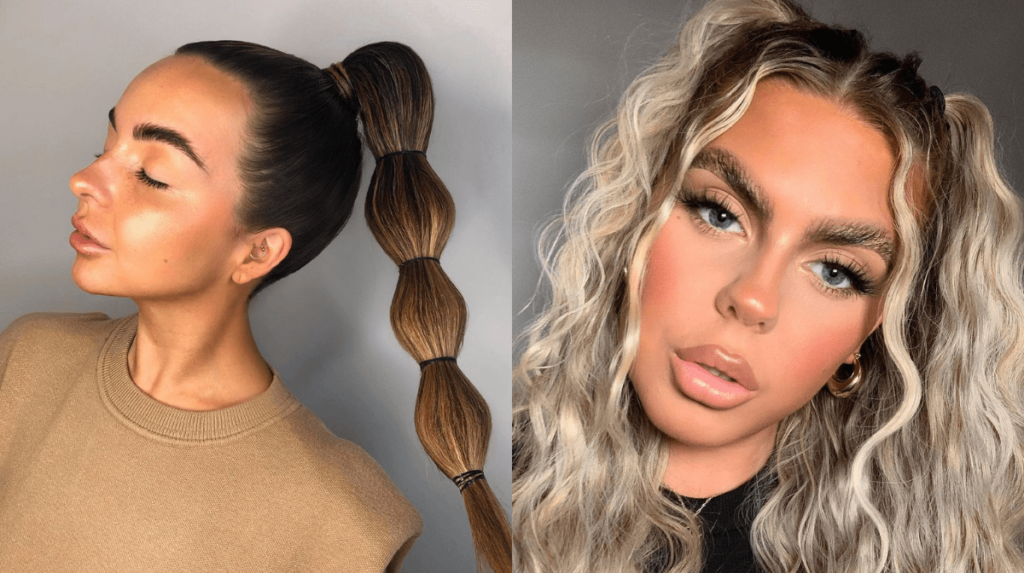 Sustainable Festival Clothing
While enjoying the festival season, it's important to consider sustainable fashion choices. Here are some eco-friendly festival clothing options:
Importance of Sustainable Fashion
Sustainable fashion focuses on minimising the negative environmental impact of the fashion industry. By choosing sustainable festival clothing, you contribute to reducing waste, promoting fair labour practices, and supporting ethical fashion brands. Sustainable fashion allows you to express your style while being mindful of the planet.
Eco-Friendly Festival Clothing Options
Look for clothing brands that prioritise sustainable practices. Choose garments made from organic, recycled, or upcycled materials. Seek out brands that promote transparency and provide information about their supply chain and production processes. By opting for sustainable festival clothing, you not only look good but also feel good about your fashion choices.
If you are on the market for a pair of quality, sustainable tights or socks then make sure to check out Hedoine. The quality is excellent and they'll be sure to last
Staying Comfortable and Safe
In the midst of the festival excitement, it's essential to prioritise your comfort and safety. Consider the following aspects:
Choosing Appropriate Footwear
Festivals often involve long hours on your feet, so wearing comfortable and supportive footwear is crucial. Opt for shoes that provide cushioning and stability, such as sneakers, sandals with arch support, or sturdy boots. Avoid wearing new or uncomfortable shoes as you're on your feet all day and night to prevent blisters and discomfort.
Converse has a fantastic collection of festival-inspired sneakers for the 2023 season. You can also claim 15% OFF your first order if you are a new customer!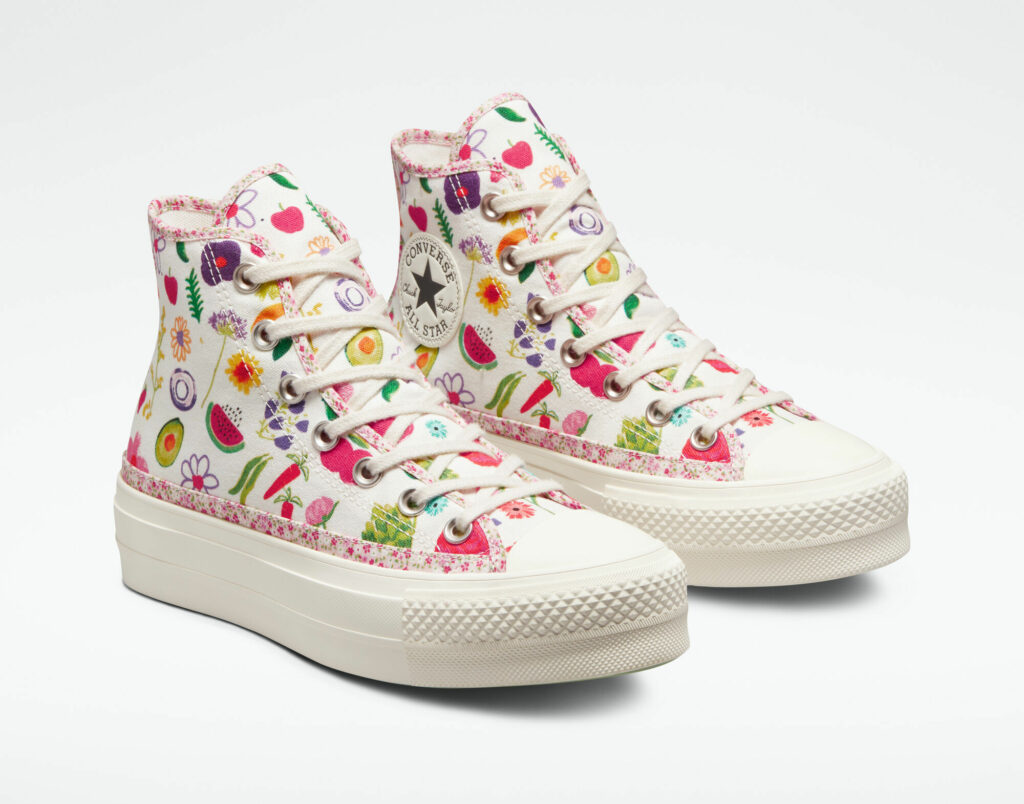 Protecting From The Sun
With outdoor festivals, protecting yourself from the sun and heat is vital. Wear a wide-brimmed hat or cap to shield your face from direct sunlight. Apply sunscreen generously to exposed skin, and reapply throughout the day. Don't forget to wear sunglasses to protect your eyes from harmful UV rays and enhance your overall festival style.
Carrying Essentials In a Festival Bag
A practical bag is a must-have to carry your essentials. Look for a waist bag, cross-body bag or a small backpack that is secure, comfortable, and hands-free. Consider features like multiple compartments, sturdy zippers, and waterproof materials. Pack necessities such as a reusable water bottle, sunscreen, hand sanitiser, a portable phone charger, and any medications you may need.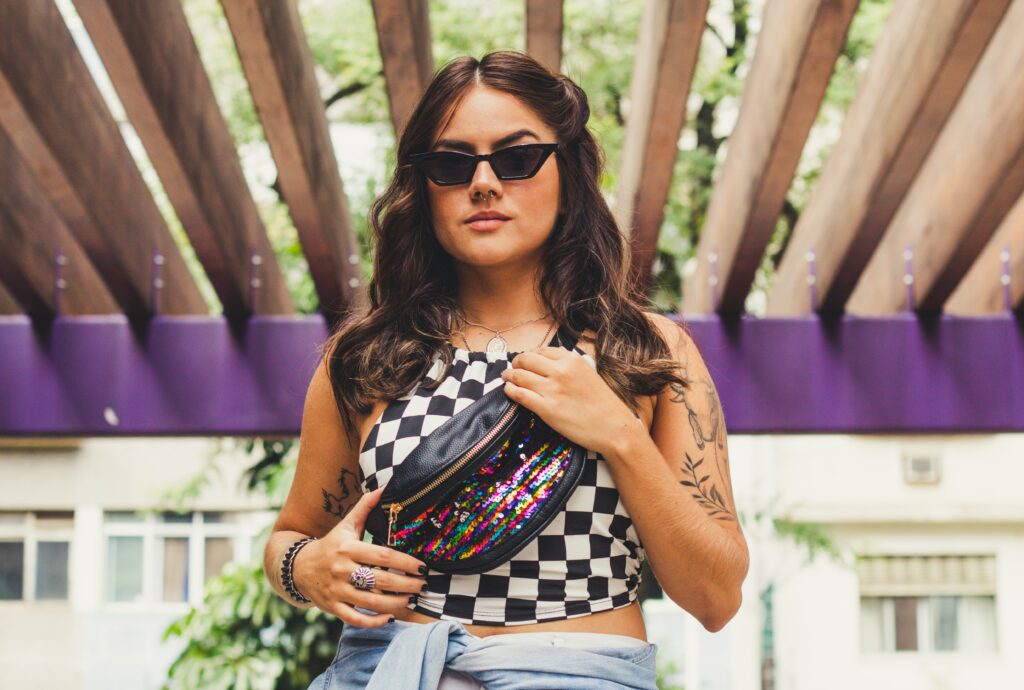 Conclusion
Festivals are the perfect playground for expressing your individuality and embracing your inner free spirit. As a festival-goer, you have the opportunity to shop for and curate a collection of clothing pieces and accessories that truly represent who you are. Whether you're a bohemian dreamer, an edgy rebel, or a vintage enthusiast, there is a festival clothing style that speaks to the girl inside you.
Remember to choose clothing pieces that reflect your personal style, prioritise comfort and practicality, and consider sustainable fashion choices. With the right clothing, accessories, and hairstyles, you'll be ready to immerse yourself in the magic of the festival experience.