Sneaker Trends 2023: Unveiling The Hottest Styles And Designs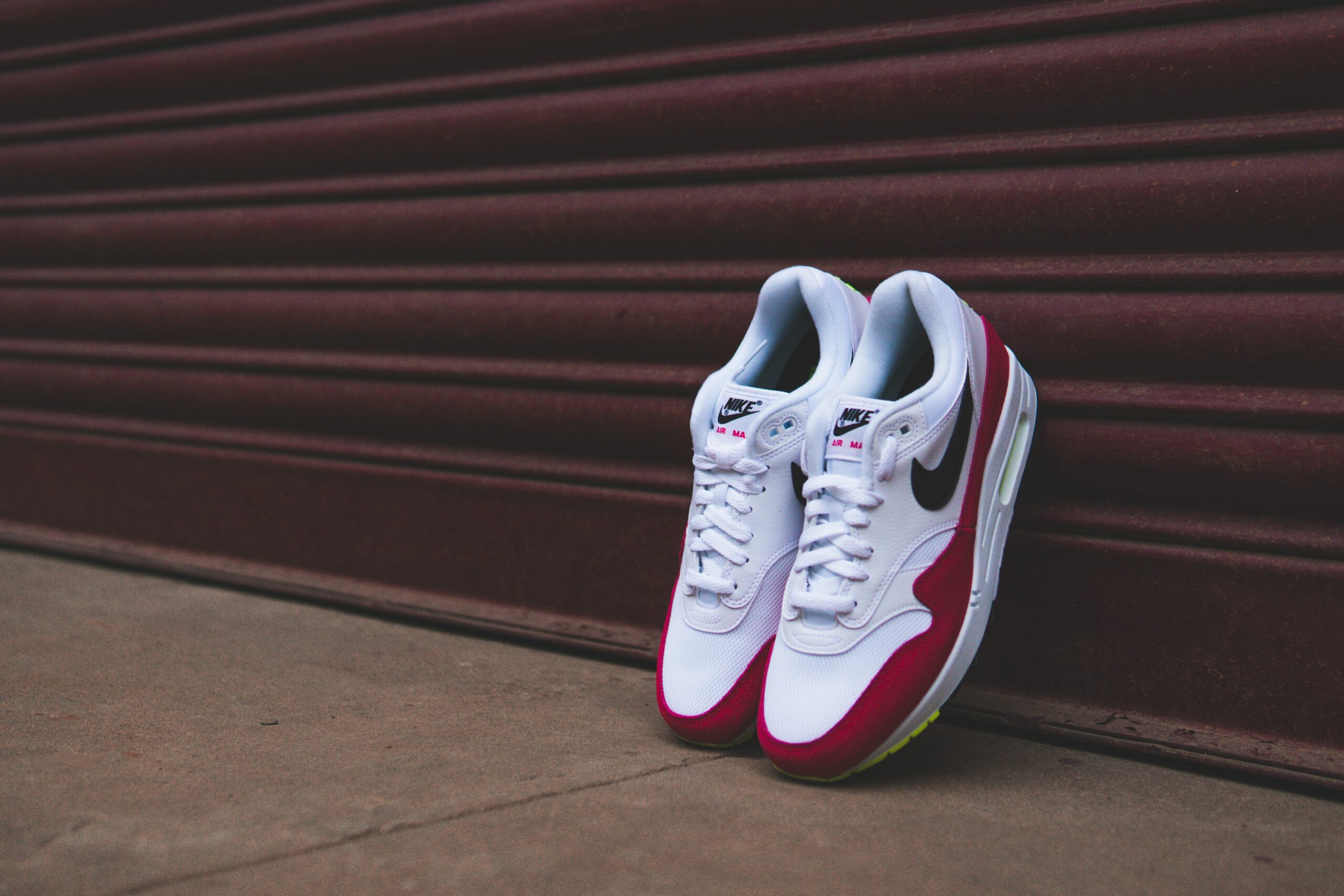 Introduction
Welcome to our comprehensive guide on the hottest sneaker trends of 2023. As a leading authority in the world of fashion and footwear, we are excited to showcase the latest styles and designs that are set to dominate the sneaker scene this year and most likely into 2024.
From innovative technology that's all the rage to bold colourways and iconic silhouettes, we've curated an extensive collection of sneakers that will not only elevate your style but also keep you on-trend. Join us as we delve into the captivating world of sneaker fashion and discover the must-have kicks of 2023.
1. Futuristic Designs For The Modern Sneakerhead
In 2023, sneaker enthusiasts can expect a surge in futuristic designs that merge cutting-edge technology with contemporary aesthetics. Brands are pushing the boundaries of innovation, resulting in sneakers that not only provide exceptional comfort but also boast visually striking features.
From sleek silhouettes to metallic accents, these futuristic designs will undoubtedly turn heads on the streets. One standout example is the "AeroTech" collection by renowned sportswear brand DC Shoes. These skate-focused sneakers incorporate lightweight materials and advanced cushioning systems to enhance performance and reduce fatigue.
The AeroTech series caters to both athletes and fashion-conscious individuals who appreciate a seamless blend of style and functionality.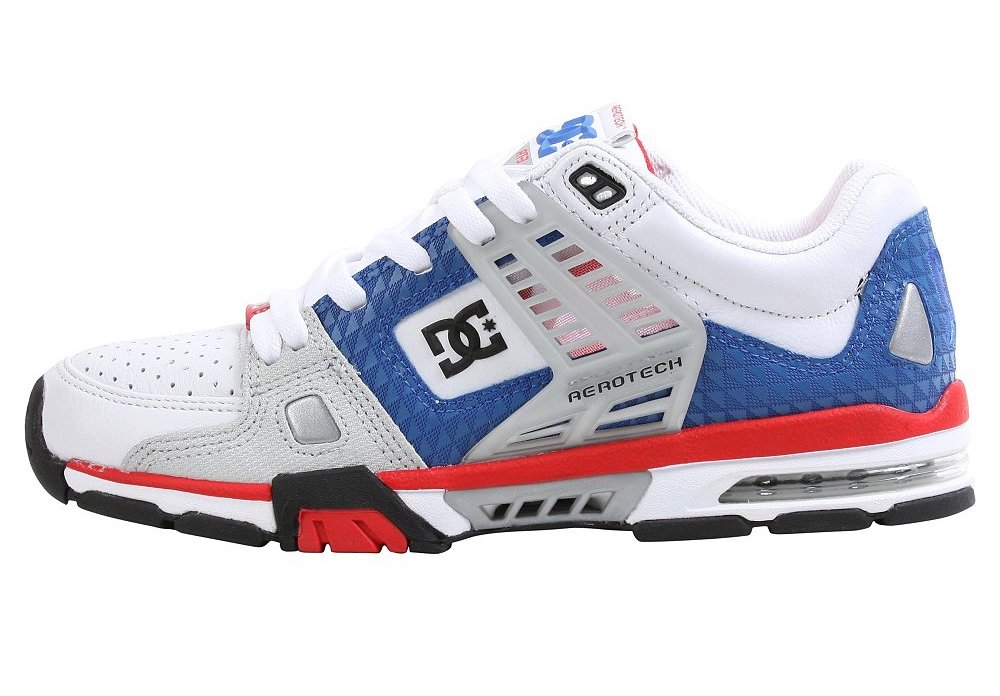 2. Sustainable Sneakers: Fashion Meets Environmental Responsibility
As sustainability continues to be a driving force in the fashion industry, sneaker brands are embracing eco-friendly practices and materials. In 2023, expect to see an array of sustainable sneakers that combine style with a commitment to preserving the environment.
One notable buzzword leading the way in sustainable footwear is "EcoKicks." The term refers to sneakers that are recycled or vegan-friendly. Sneakers are crafted from recycled materials, such as plastic bottles and regenerated textiles or manufactured without using any form of animal product.
These eco-conscious sneakers not only reduce waste but also offer exceptional comfort and durability. By opting for sustainable sneakers, fashion-conscious individuals can make a positive environmental impact here on the planet without compromising on style.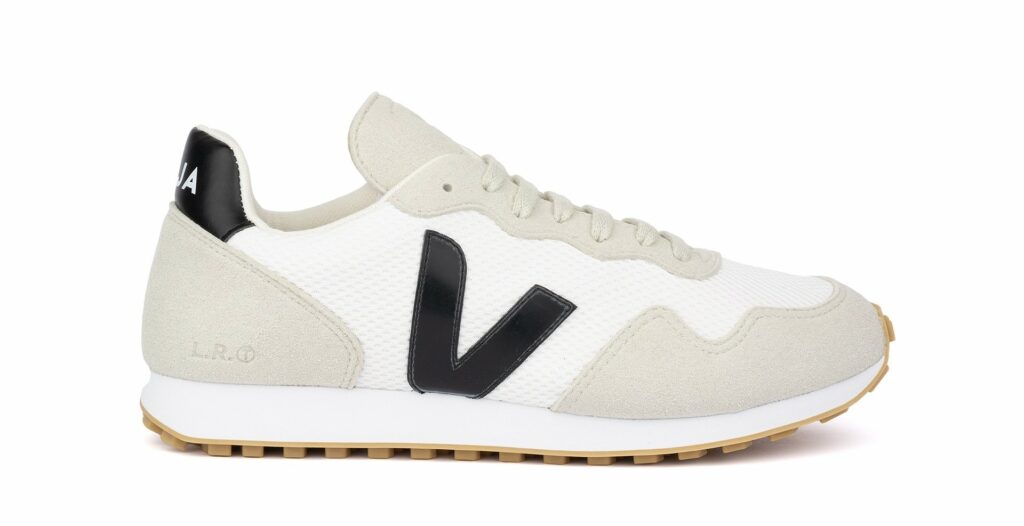 3. Retro Revival: Nostalgic Sneaker Styles Return
In a nod to the past, sneaker trends in 2023 are embracing retro styles that evoke a sense of nostalgia. Brands are reintroducing classic designs with modern twists, allowing sneaker enthusiasts to enjoy the best of both worlds – timeless appeal and contemporary relevance.
One iconic sneaker making a comeback this year is the "Heritage Basket Classic" by Puma. This silhouette pays homage to its original design from the '80s, featuring signature colour combinations and retro branding. The Heritage Classic is a must-have for sneaker collectors and fashion enthusiasts who appreciate the timeless elegance of vintage-inspired footwear.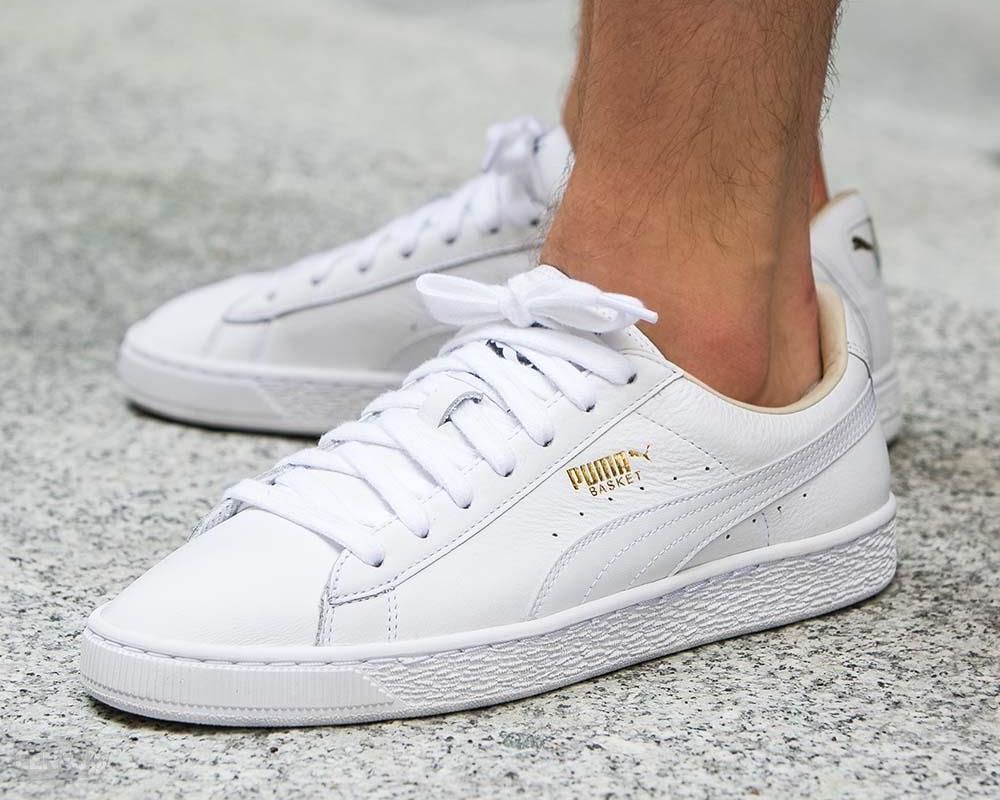 4. Artistic Expressions: Sneakers as Wearable Art
Sneakers have evolved beyond functional footwear, transcending into the realm of art. In 2023, expect to witness a rise in collaborations between renowned artists and sneaker brands, resulting in visually captivating designs that blur the line between fashion and art.
An exciting collaboration to look out for is the partnership between a celebrated street artist and a prominent sneaker brand. This limited-edition collection combines the artist's unique street style, with the brand's craftsmanship, resulting in the perfect pair of sneakers that are true masterpieces. Each pair tells a story and allows wearers to showcase their individuality through wearable art.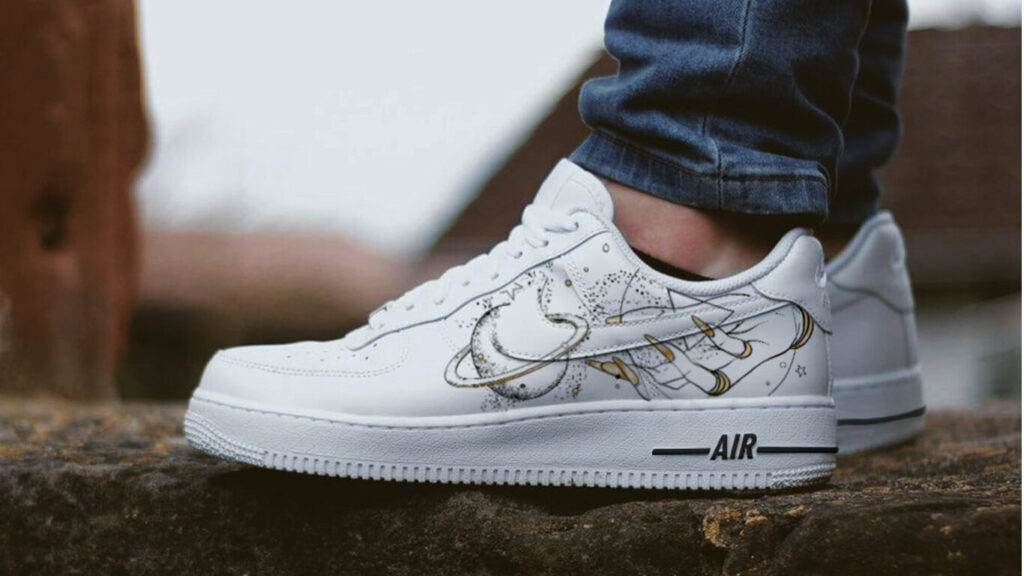 5. Bold Colour Palettes: Making a Statement
Sneaker Trends 2023 – The year to embrace vibrant and bold colour palettes as an expression of personality. Brands are steering away from conventional colourways and opting for eye-catching colour combinations, that make a powerful style statement.
One example is the "Chroma" collection, featuring sneakers in electrifying hues like neon green, vibrant orange, and bold fuchsia. These sneakers are designed to stand out and add a pop of colour to any outfit. Whether you're a fashion-forward trendsetter or someone looking to inject some fun into your wardrobe, these bold-coloured kicks will undoubtedly make a lasting impression.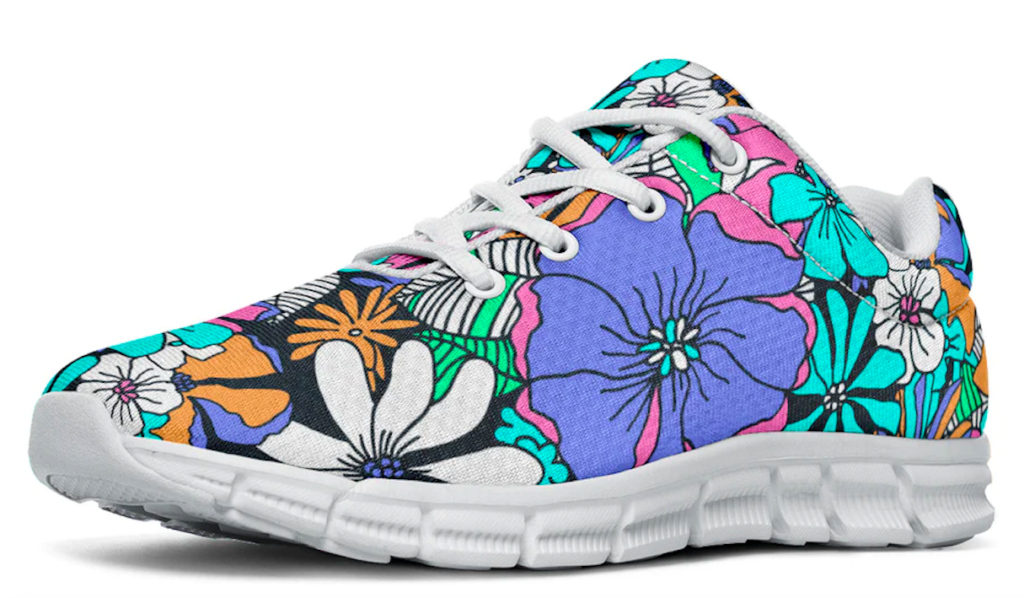 6. Elevated Athleisure: Sneakers For Everyday Style
Athleisure has become a dominant trend in recent years, blurring the well-worn boundaries between athletic and casual wear. In 2023, sneaker brands are taking this trend to new heights by offering sneakers that effortlessly combine comfort, style, and versatility.
The "Urban Flex" series of shoes by the popular athletic footwear Biopods exemplifies this trend. These sneakers feature sleek silhouettes and premium materials, making them suitable for both athletic activities and everyday wear. With their cushioned soles and breathable uppers, Urban Flex sneakers provide the perfect balance of functionality and fashion-forward design.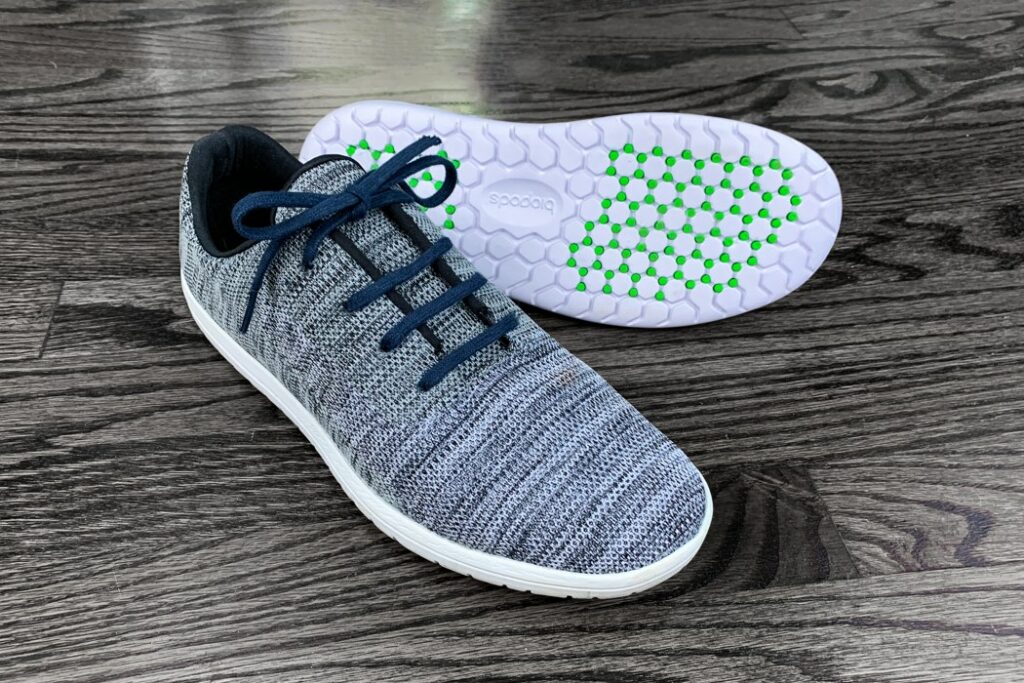 7. Personalisation and Customisation: Your Unique Sneaker Identity
In a world that celebrates individuality, personalised and customised sneakers are gaining popularity. Sneaker brands are providing more opportunities for consumers to create their own unique designs, allowing them to express their personal styles and preferences.
"Custom Kicks" enables sneaker enthusiasts to design their dream sneakers from scratch or put their own twist on a modern design. From selecting materials and colourways to adding personalised details, customers can create one-of-a-kind sneakers that reflect their individuality.
This customisation trend empowers individuals to stand out from the crowd and wear sneakers that are truly their own. Etsy is a great place to find custom sneaker artists selling trendy variants of Air Force 1's, Converse Chucks, Adidas Gazelles and many more to match your personal style and taste.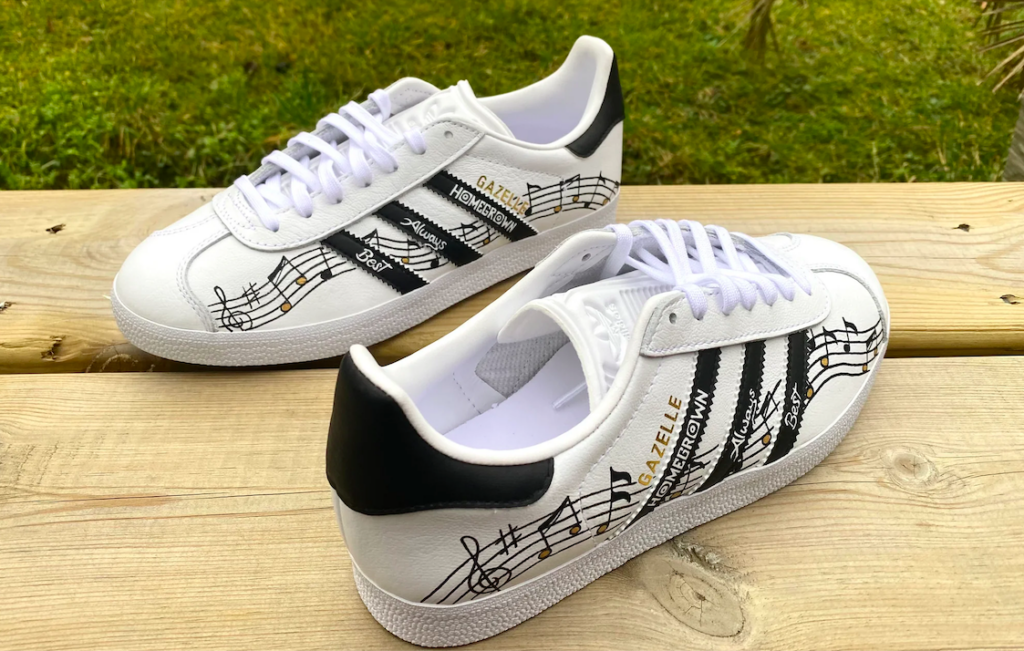 8. Chunky Soles and Platform Sneakers: Embracing Bold Proportions
The chunky sole trend that gained momentum in previous years continues to dominate the sneaker scene in 2023. Brands are pushing the boundaries with exaggerated, thick soles and platform sneakers that elevate both height and style.
The "Sky High" collections by renowned fashion-forward brands feature sneakers with towering platform soles, adding a dramatic flair to any ensemble. These statement-making sneakers not only provide your feet with a boost in height but also offer exceptional comfort through their cushioned leather platforms. Embrace the bold proportions and make a confident fashion statement with these trendy kicks.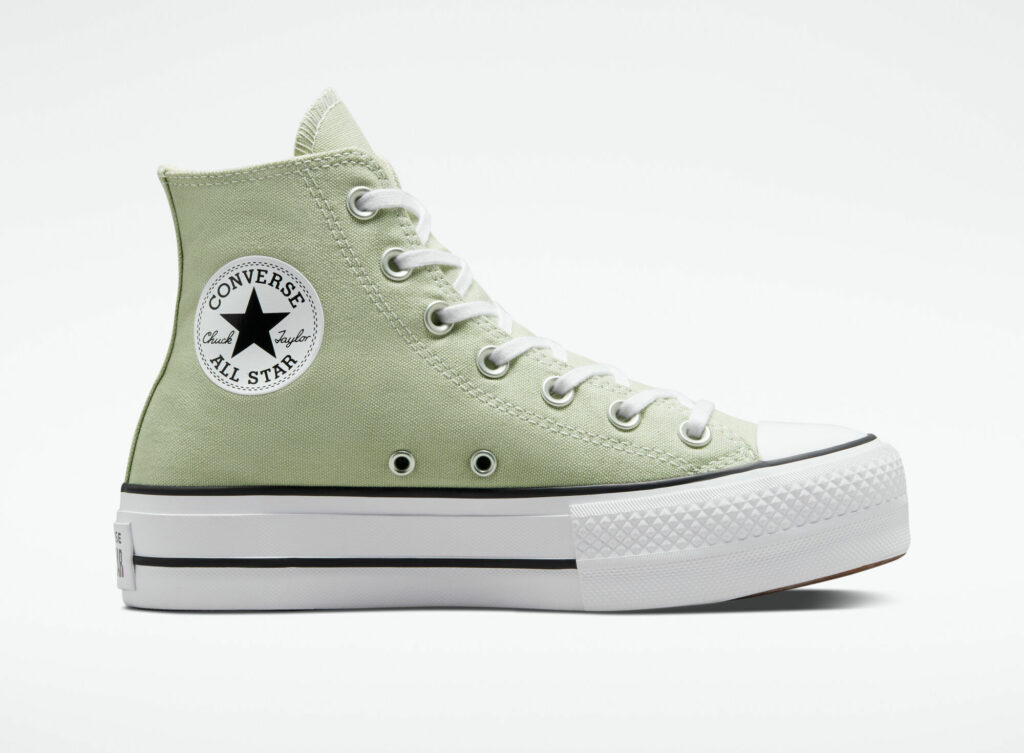 9. Collaboration Culture: Exclusive Releases and Limited Editions
Collaborations between sneaker brands, designer heritage brands, and celebrities have become a significant part of sneaker culture. In 2023, the collaboration trend continues to thrive, giving rise to exclusive releases and highly sought-after limited editions.
A notable collaboration to watch for is the partnership between a high-end designer, artist or sportsperson and a legendary sneaker brand. This exclusive collection showcases the fusion of luxury fashion and athletic-inspired footwear, resulting in sneakers that are both stylish and collectable. With limited availability, these collaborative releases create a sense of anticipation and excitement among sneaker enthusiasts and fashion connoisseurs alike.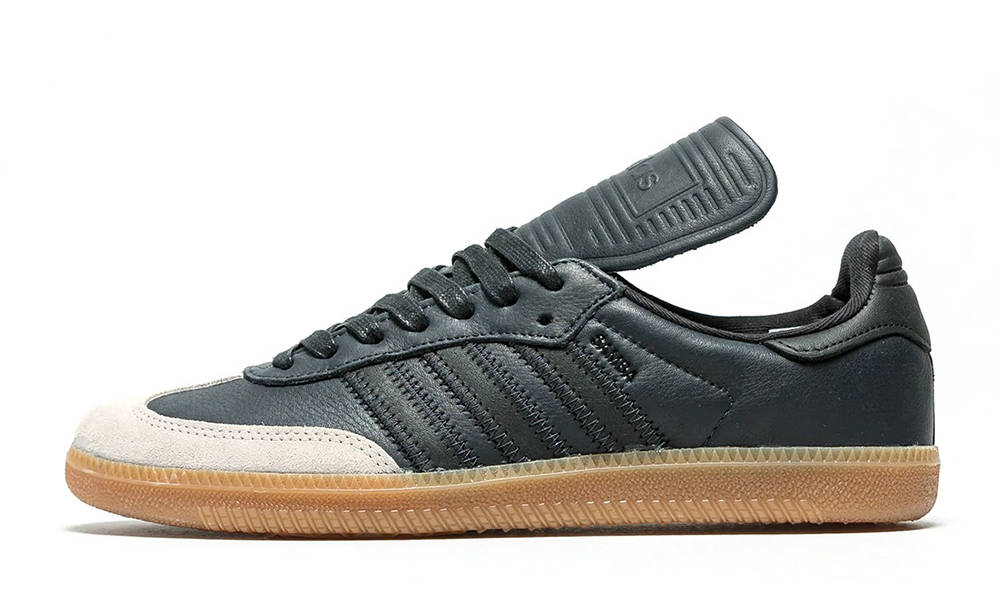 10. The Rise Of The Dad Shoe Trend: Embracing Comfort and Nostalgia
In recent years, the dad shoe trend has taken the sneaker world by storm. These chunky, retro-inspired sneakers have become synonymous with comfort, nostalgia, and a laid-back style. Athleisure enthusiasts and fashion-forward individuals have fully embraced the dad shoe trend, making it a prominent force in the sneaker landscape of 2023.
From the iconic New Balance "Dad sneaker" and models to the popular Salomon sneakers, the Dad shoe trend encompasses a wide range of brands and styles. These sneakers often feature exaggerated proportions, thick soles, and bold colour palettes, paying homage to the athletic footwear of the '80s and '90s. Whether you opt for the classic New Balance 990 or the rugged appeal of Salomon sneakers, Dad sneakers are here to stay.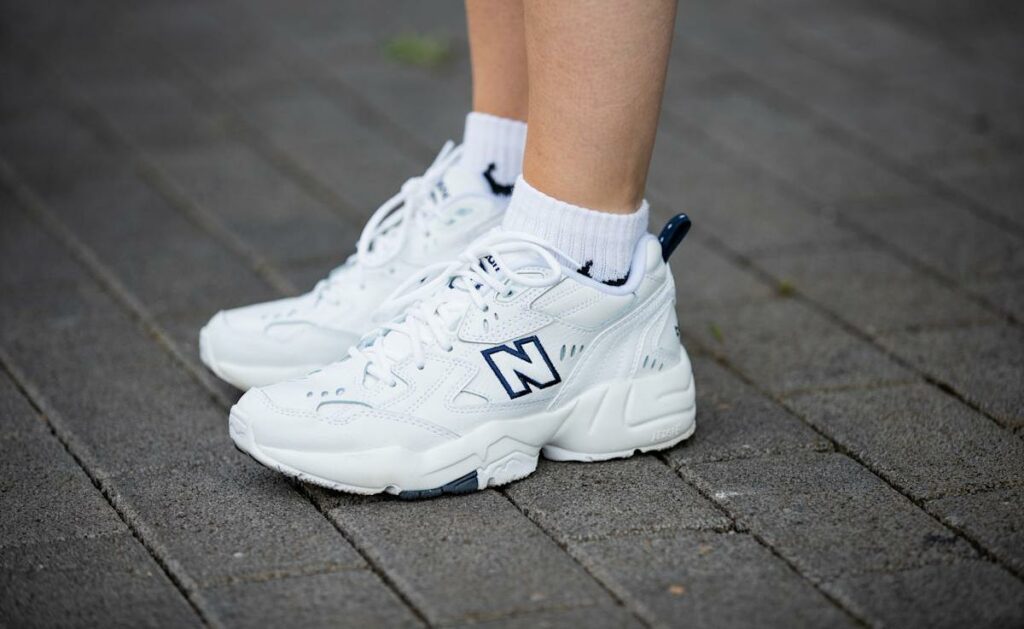 11. Athletic Shoes: Where Performance Meets Style
Athletic shoes have become more than just gear for sports and workouts; they are now a fashion staple. Brands like Nike, Adidas, and Asics have mastered the art of creating athletic shoes that seamlessly blend performance with style, catering to athletes and fashion enthusiasts alike.
The Nike Air Force 1 and Adidas Samba are prime examples of athletic shoes that have transcended their original purpose to become iconic fashion statements. These sneakers boast timeless designs, superior comfort, and exceptional craftsmanship. Whether you're hitting the gym or styling a casual outfit, athletic shoes provide the perfect combination of functionality and trendsetting style.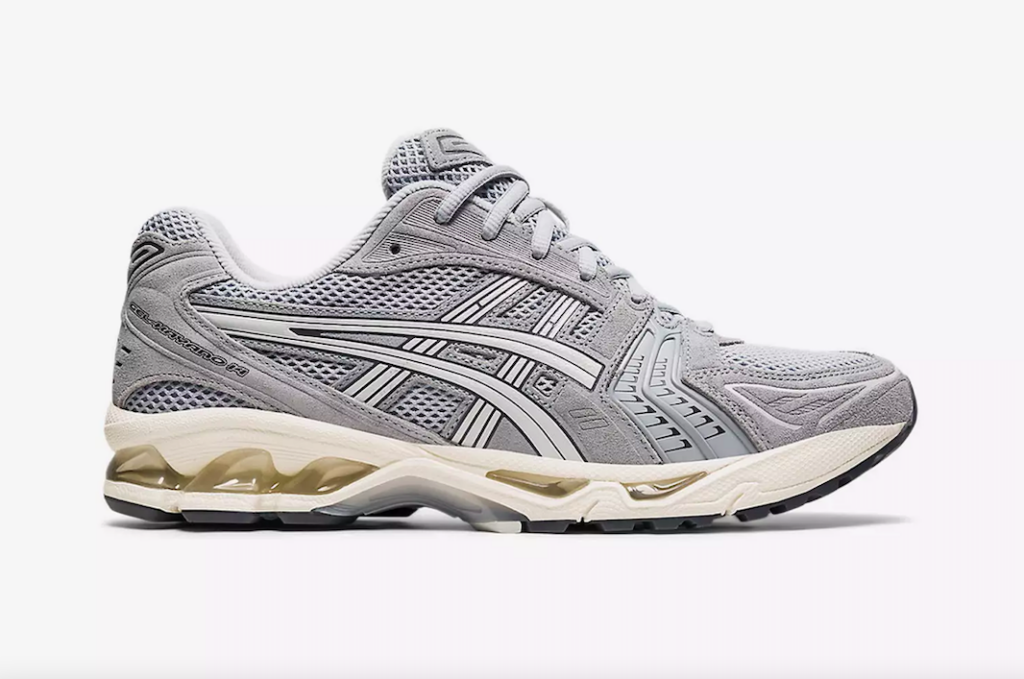 12. Classic Silhouettes: The Timeless Appeal Of Retro Runners
In a world where trends come and go, certain sneaker silhouettes have stood the test of time, earning their status as the most iconic silhouettes and timeless. The Air Jordan, Reebok Club, and Adidas Gazelle are among the most recognisable and sought-after retro runners, coveted by sneaker enthusiasts and collectors worldwide.
These classic silhouettes exude a sense of authenticity and heritage. With their retro designs, high-quality materials, and meticulous attention to detail, they capture the essence of sneaker culture and appeal to those seeking a touch of nostalgia. Whether you're a seasoned sneakerhead or a casual fan, retro runners are a must-have in any sneaker collection.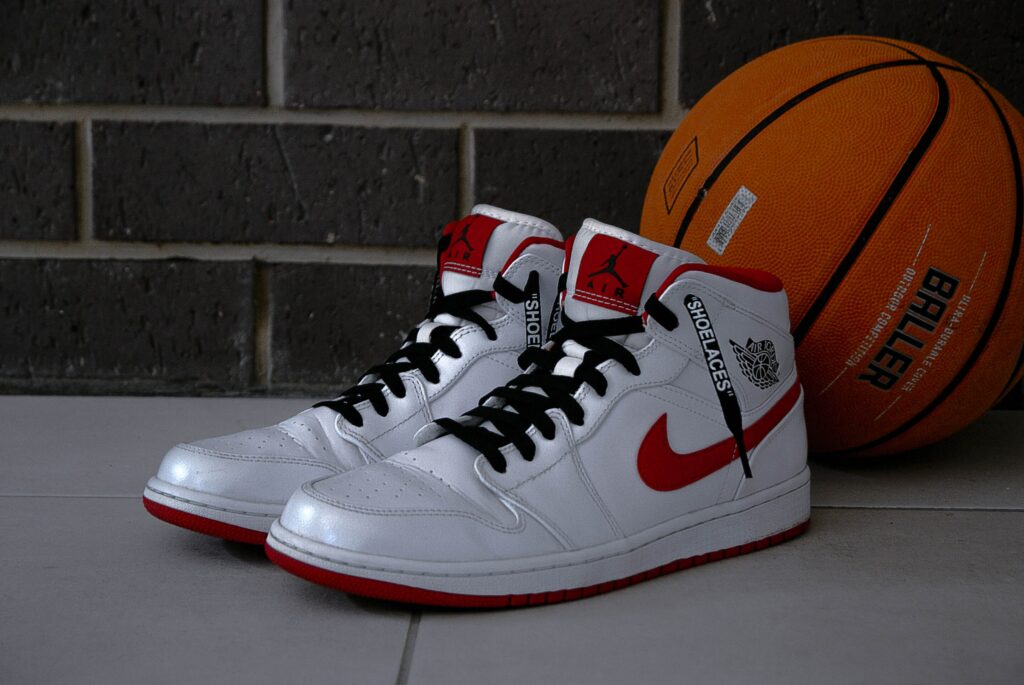 13. The Allure Of Unisex Sneakers: Breaking Gender Stereotypes
The fashion industry has experienced a significant shift towards inclusivity and breaking traditional gender norms, and the world of sneakers is no exception. Unisex sneakers have become increasingly popular, offering versatile and stylish options for individuals of all genders.
Sneaker brands like Nike, Adidas, Vans, Converse and Asics have embraced the unisex trend, designing sneakers that transcend traditional gender boundaries. Whether it's the timeless Nike Air Force 1 or the sleek Adidas Gazelle, these sneakers cater to diverse style preferences and provide equal opportunities for self-expression. Unisex kicks are a testament to the evolving landscape of fashion, where anyone can rock a pair of sneakers with confidence.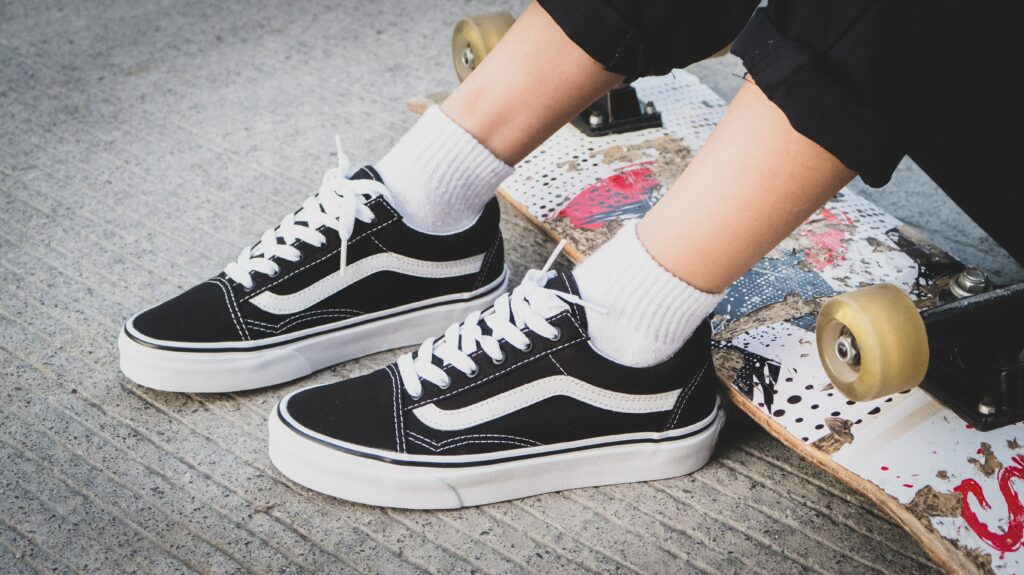 14. The It Girl Factor: Sneakers As Fashion Staples
When it comes to staying ahead of the fashion curve, it-girls like Kendall Jenner have been setting trends with their impeccable sense of style. Sneakers have become an essential component of their iconic outfits, proving that comfort and style can coexist effortlessly.
From sporting the classic Nike Air Force 1s to embracing the retro charm of Adidas Gazelle, Kendall Jenner and other influential figures have showcased the versatility of sneakers in creating fashion-forward looks. Sneakers add a touch of casual coolness to any ensemble, whether it's pairing them with a tailored suit or a flowy summer dress. Follow in the footsteps of fashion icons and incorporate sneakers into your wardrobe for a trendy and comfortable aesthetic.
15. Elevating Style With Suede: Timeless Elegance and Luxurious Texture
Elevating Style with Suede: Timeless Elegance and Luxurious Texture When it comes to adding a touch of sophistication to your sneaker collection, suede sneakers are an excellent choice. Suede not only offers a velvety texture but also exudes an air of luxury and refinement. Brands like Nike, Adidas, and New Balance sneakers have embraced suede in their designs, creating sneakers that are both stylish and timeless.
The Nike Air Force 1 in suede elevates this iconic silhouette to new heights of elegance. The soft and supple suede material enhances the shoe's visual appeal, making it a standout choice for those seeking a touch of luxury in their footwear. Similarly, the Adidas Gazelle in suede adds a vintage-inspired charm to any outfit, making it a favourite among sneaker enthusiasts with an eye for timeless aesthetics.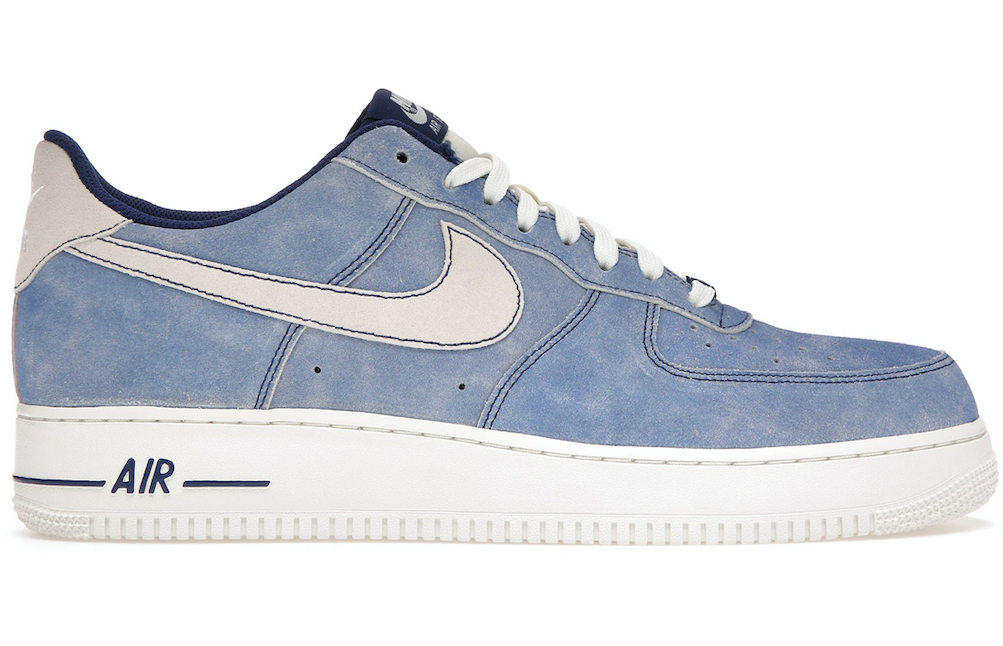 16. Creative Directors As Sneaker Influencers: Guiding Fashion Trends
Creative directors of fashion brands play a pivotal role in shaping the trends that dominate the sneaker industry. With their unique vision and creative expertise, these influential figures have the power to introduce innovative designs and collaborations that capture the attention of sneaker enthusiasts worldwide.
The collaboration between a renowned creative director and a sneaker brand is always big news. Their creative input brings fresh perspectives and artistic flair to sneaker designs, resulting in limited-edition releases that become instant collector's items. These collaborations often bridge the gap between high fashion and streetwear, showcasing the versatility of sneakers as an essential element of contemporary style.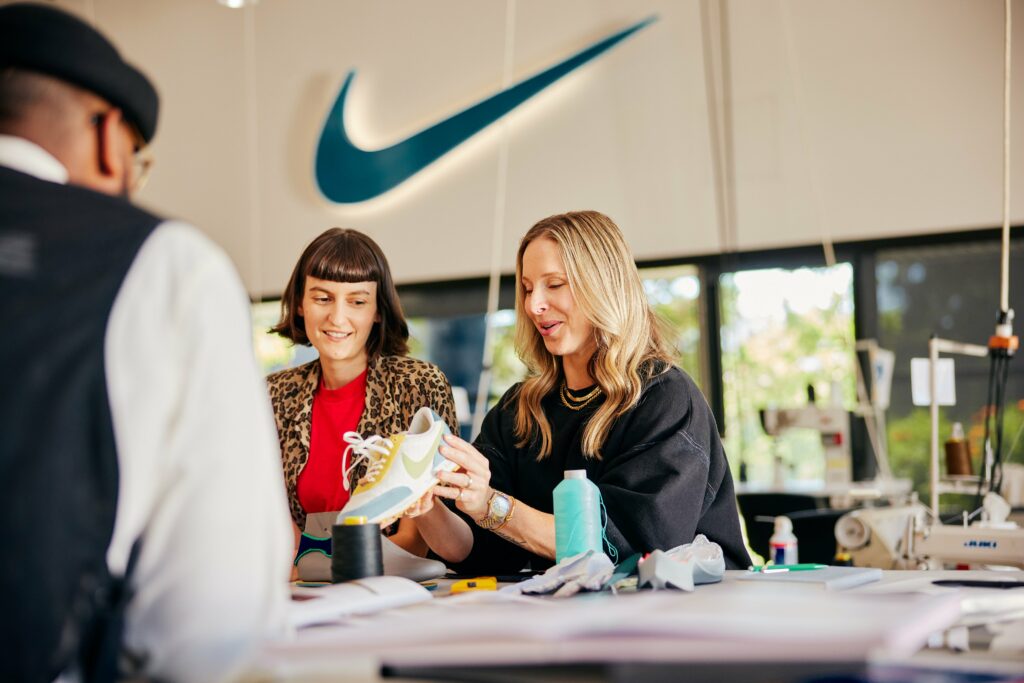 17. Complete Your Look: Sneaker-Driven Outfits For Every Occasion
Sneakers have become an integral part of fashion-forward outfits, offering versatility and comfort for various occasions. Whether you're going for a casual day out, a night on the town, or a weekend brunch, sneakers can be styled to complement your ensemble perfectly.
For a laid-back and effortlessly chic look, pair your favourite Dad sneakers with high-waisted jeans and a graphic tee. Opt for a sleek and streamlined outfit by combining athletic shoes with leggings and an oversized hoodie. To elevate a dressier ensemble, consider teaming classic silhouettes like the Nike Air Force 1, NB 'Dad Shoes', Classic Vans, Converse Chucks or Adidas Gazelle with tailored trousers and a blouse.
Sneakers have transcended their athletic origins and have become the go-to footwear for fashion enthusiasts seeking comfort without compromising style. By incorporating sneakers into your outfits, you can achieve a trendy and fashion-forward aesthetic for any occasion.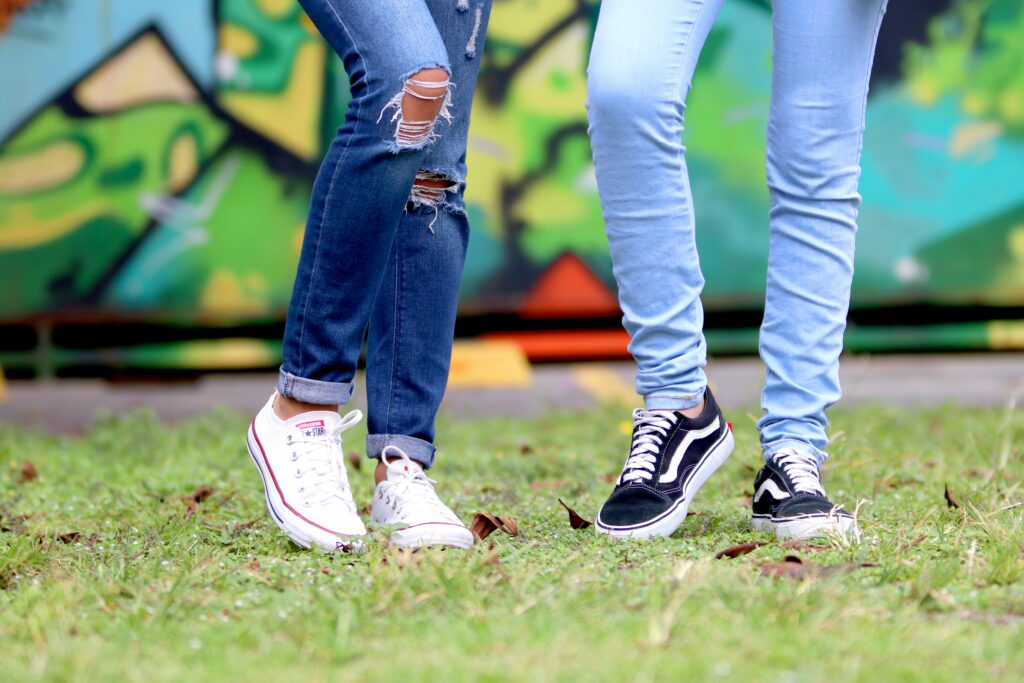 18. Step Up Your Sock Game: Enhancing Style With Crew Socks
When it comes to completing your sneaker look, don't forget about the importance of socks. Crew socks have emerged as a fashion statement in their own right, adding a touch of personality and flair to your sneaker ensemble.
From classic white crew socks to vibrant patterns and bold logos, there are endless options to elevate your style. Experiment with different colours and designs that complement your sneakers, allowing your socks to peek out just above the shoe's collar. This small detail can make a significant impact on the overall aesthetics of good shoes and your outfit, showcasing your attention to detail and fashion-forward mindset.
Conclusion
As we conclude our journey through the hottest sneaker trends of 2023, it's evident that running shoes for this year bring a fusion of innovation, sustainability, nostalgia, and artistic expression. From futuristic designs to cool retro revivals, and bold colour palettes to customisation options, there's something for everyone to embrace their unique sense of style.
In the dynamic world of sneakers, trends come and go, but the impact they leave on the fashion landscape can be long-lasting. From the rise of the dad shoe trend to the enduring appeal of classic silhouettes and the influence of creative directors, sneakers have become more than just footwear—they are a form of self-expression.
Whether you're a sneakerhead, a fashion enthusiast, or someone looking for comfortable yet stylish footwear, the diverse range of trends, styles, and collaborations in the sneaker industry ensures that there is something for everyone. So lace up your kicks, embrace your unique style, and step confidently into the world of sneakers where fashion meets functionality.
Remember, fashion is a form of self-expression, and sneakers play a vital role in making a statement. Stay ahead of the fashion curve by exploring these trends, finding and wearing the best sneakers and ones that resonate with you, and stepping out in style with the hottest kicks of 2023.
*Note: The examples and descriptions provided in this article are purely fictional and should be used for illustrative and inspirational purposes.