How to Obtain a Costco Card Without a Business in the UK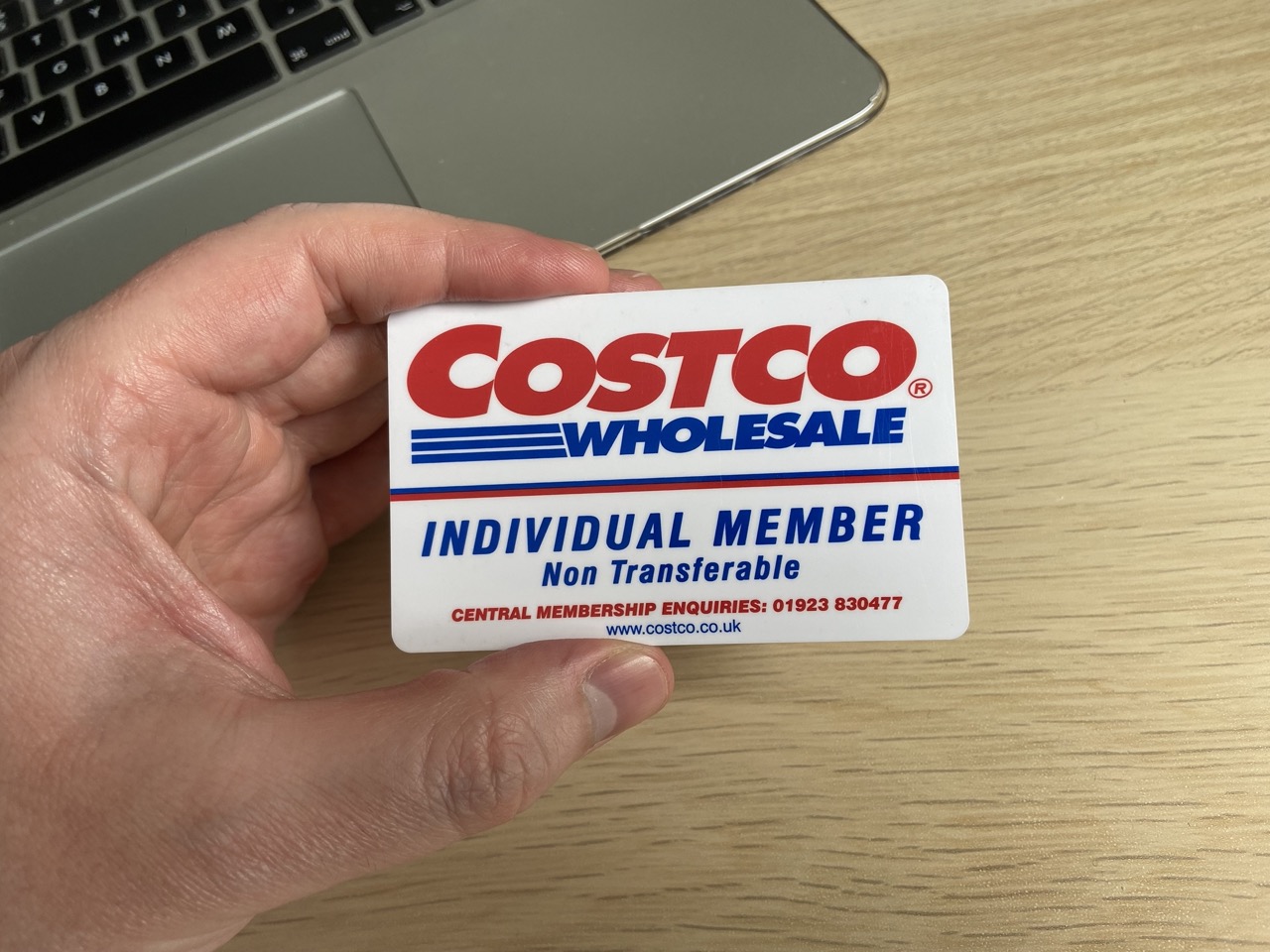 Introduction
Welcome to our comprehensive guide on obtaining a Costco card without having a business in the UK. At The Better Buy, we understand the value of providing you with the most relevant and up-to-date information.
In this article, we will share detailed insights and step-by-step instructions to help you navigate the process and successfully obtain a Costco card as an individual in the UK. There are some limitations but with a little planning and research, most should be able to sign up one way or another.
Understanding Costco and Its Benefits
Costco is a renowned membership warehouse club that offers a wide range of products at competitive prices. With a Costco membership, you gain access to exclusive discounts, bulk purchasing options, and a diverse selection of high-quality merchandise.
While Costco initially catered to business owners, they now provide membership opportunities for individuals as well, although many people are still unaware of this. The current membership fee is £33.60 *Accurate at the time of publication.
You can find a full breakdown of individual membership criteria here.
Step-by-Step Guide to Obtaining a Costco Card as an Individual
1. Visit the Costco Website
To begin the process, visit the official Costco UK website. This is the primary platform through which you can obtain a Costco card as an individual.
2. Navigate to the Membership Section
Once you're on the Costco website, navigate to the "Membership" section. You can usually find it in the main menu or through a prominent link on the homepage.
3. Select the Individual Membership Option
Within the Membership section, locate the option specifically designed for individual memberships if you haven't already done so via the links above. Click on the relevant link to proceed.
Please note: There are some restrictions to joining so not everyone will be able to sign up. However, if you stay tuned towards the end of the article we'll uncover some loopholes to try to get you signed up!
4. Review Membership Types and Benefits
On the Individual Membership page, you'll find comprehensive information about the available membership types and their respective benefits. Take your time to review these details and choose the membership that best suits your needs.
5. Click on the "Join Now" Button
When you've decided on the appropriate membership type, click on the "Join Now" button associated with that option. This will initiate the membership application process.
6. Provide Your Personal Information
Complete the membership application form by providing your personal details accurately. The information required usually includes your full name, address, contact information, and any additional details specific to the application.
7. Pay the Membership Fee
After submitting your personal information, you will be prompted to pay the membership fee. Costco offers various payment options, including credit/debit card payments and online banking transfers.
Choose the most convenient method for you and follow the instructions to complete the transaction securely. The regular individual membership is £33.60 and the executive membership is £74.40 *Accurate at the time of publication.
8. Verification and Approval
Once your payment is confirmed, Costco will verify the information provided in your application. This process may take a few business days. Upon successful verification, your membership will be approved, and you will receive your Costco card.
9. Collect Your Costco Card
When your membership is approved, you can either collect your Costco card from a nearby Costco warehouse or have it delivered to your provided address. Follow the instructions provided by Costco to ensure a smooth collection process.
My Profession Isn't Listed – How Do I Get Around This?
Costco offers memberships to current or retired individuals of:
Banking/Finance
Local Government
Fire/Rescue
Post Office
Airlines
Education
Police Force
Civil Service/Armed Forces
Medical/Health Service
Insurance
Qualified/Certified/Chartered Accountant
Chartered Architect
Doctor/Dentist/Optician/Pharmacist
Chartered Surveyor
Solicitor/Barrister/Magistrate/Advocate
Chartered Engineer/Civil etc
If your profession isn't listed above then there are a few ways you can go about it.
Check with your employer's HR department to see if the business has what they call a pre-approved membership scheme. This will allow you to use your Employee ID card to sign up. This usually includes an additional membership for your partner too.
Ask a friend or family member if you can use their business to sign up. Thousands of people do this regularly although it is a bit sneaky!
If you have a side hustle or passive income channels such as social media influence or blogger, then you may have a business bank account. If so, you should be able to use your business bank account as a form of valid ID although you are classed as self-employed. If you don't, consider setting one up with Starling Bank which I highly recommend!
Conclusion
Congratulations! You've now learned how to obtain a Costco card without having a business in the UK. By following the step-by-step instructions outlined in this guide, you can confidently apply for an individual membership and enjoy the numerous benefits offered by Costco.
Remember, Costco is not only a place to purchase a wide range of products at great prices but also an experience that allows you to access exclusive deals, quality products, and exceptional customer service. Embrace the convenience and savings that come with being a Costco member, and make the most of your shopping endeavours.
If you have any further questions or need additional assistance, don't hesitate to reach out to us here or drop us a message on Facebook or Instagram. We are here to help you make the most of your membership and provide you with exceptional service based on our personal experiences.