Tastecard: Your Ticket to Dining and Entertainment Discounts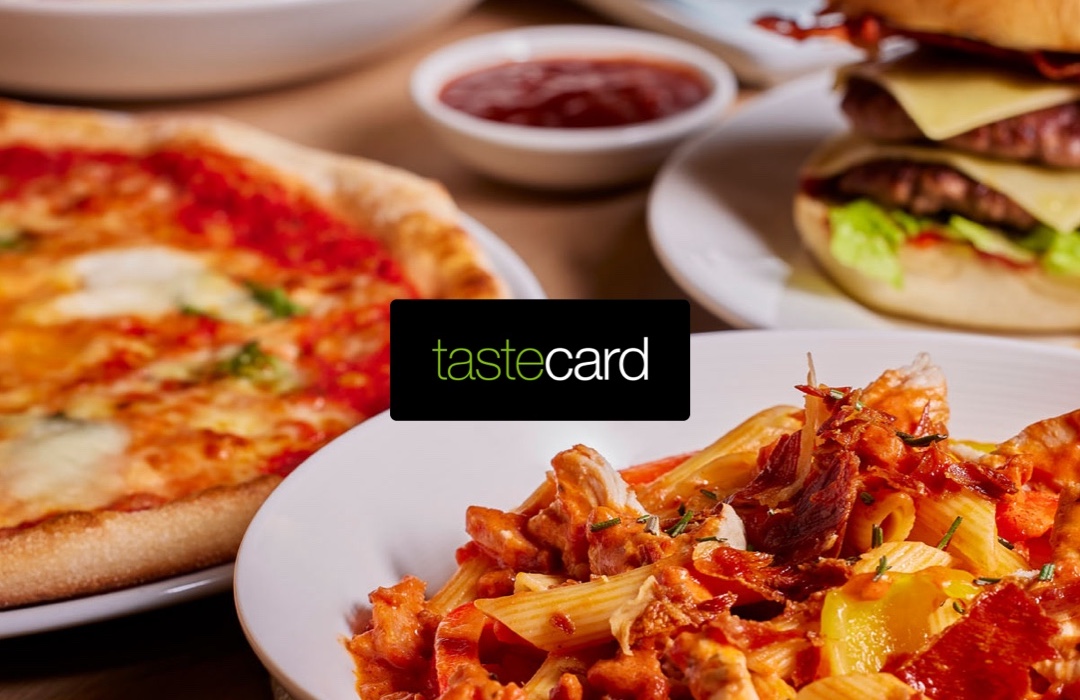 Are you a foodie enthusiast who loves dining out or ordering delicious takeout, catching the latest blockbuster films at the cinema, and exploring attractions in the UK? If so, you're in for a treat because Tastecard is a great way to revolutionise the way you enjoy your favourite meals, entertainment, and leisure activities whilst saving a penny or two!
If you are new to Tastecard or you've never heard of it until now, we'll delve into the myriad benefits of signing up for Tastecard, an exclusive membership that offers unrivalled discounts at leading food and drink outlets, cinemas, attractions, and much more.
Tastecard: Your Culinary Companion
Let's start with the basics – Tastecard. This coveted membership grants you access to a world of savings and delightful experiences. Whether you're a dedicated foodie, a movie buff, or simply someone who enjoys exploring the best that the UK has to offer, Tastecard has something special in store for you.
You can enjoy 2-for-1 discounts, 25% OFF food and drink, 50% OFF pizza and even significant discounts at the UK's favourite entertainment attractions. If that doesn't sound appealing enough, you can benefit from discounts at Hellofresh, AA Breakdown Cover and Hotels.com to name a few examples.
Exclusive Discounts at Leading Restaurants
Tastecard is most popular for the incredible discounts it offers at a vast network of restaurants across the UK. With Tastecard in hand, you can enjoy not just great food, but also great savings. From popular pizza delivery joints to high-end dining establishments, Tastecard's membership scheme covers a wide range of eateries, ensuring that you can indulge in your favourite dishes without breaking the bank.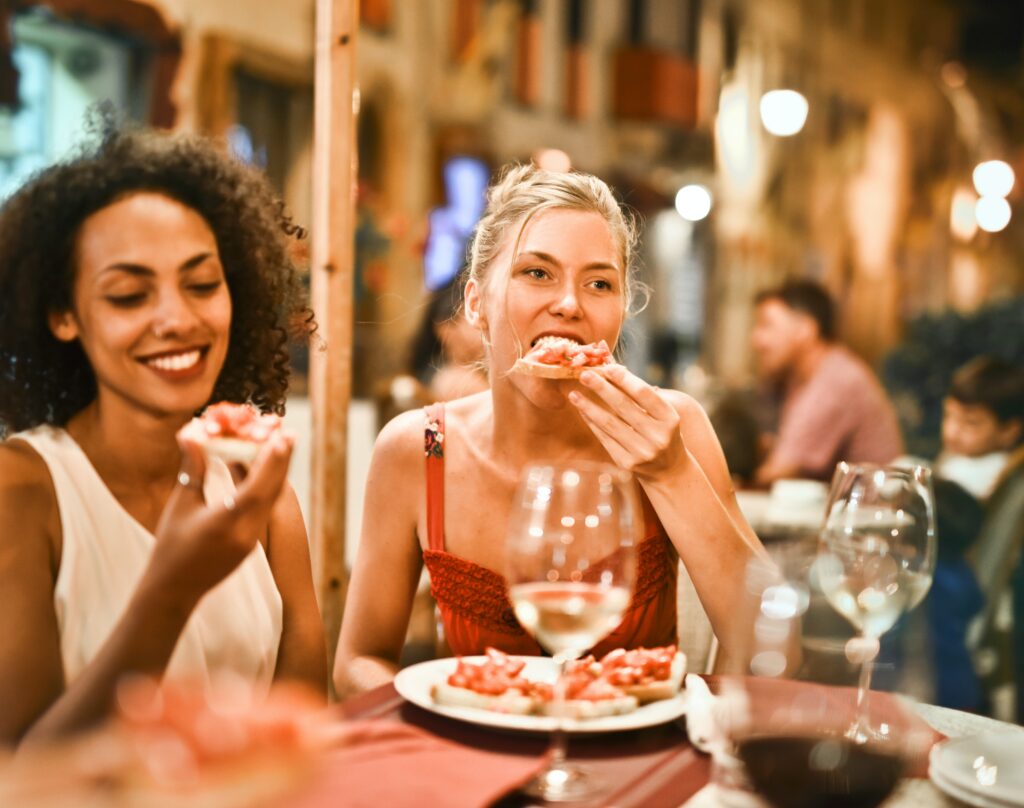 Cinematic Delights
Movie lovers rejoice! Tastecard isn't just about food; it also unlocks substantial savings on cinema tickets. Whether you prefer the cinematic experience at Cineworld or Odeon, Tastecard has you covered. Enjoy the latest blockbusters and arthouse films for less, and make movie streaming a regular part of your entertainment routine.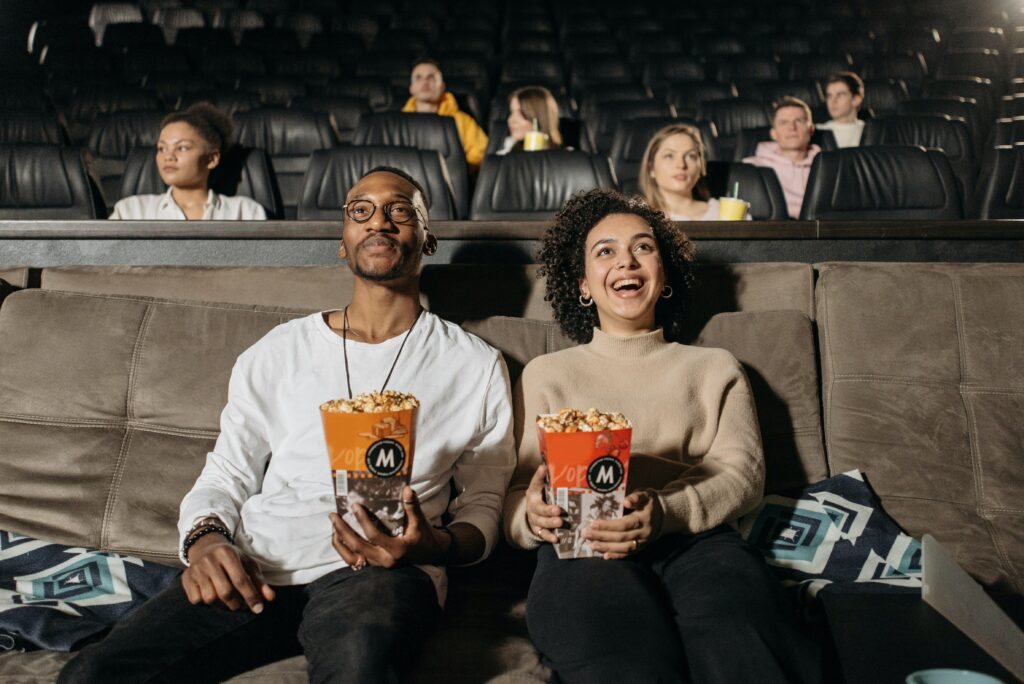 Attractions Galore
Tastecard extends its savings to attraction tickets as well. Are you planning a day out exploring the UK's top attractions? Tastecard offers discounts that make your adventure even more enjoyable. Double-check the participating attractions and get ready to save on your next-day trip.
More Than Just Food and Entertainment
Tastecard is not limited to dining and entertainment; it's your key to savings on various aspects of life. From food delivery and barista-made drinks to hotel stays and attraction tickets, the savings add up quickly. Whether you're celebrating a special occasion or simply want to treat yourself, Tastecard offers discounts on starters, mains, side dishes, and even celebration days.
How Much Does Tastecard Cost?
You can currently sign up to Tastecard on a 60-day Trial for just £1.00. Afterwards, it will cost £29.99 for a 12-month subscription. Alternatively, you can sign up for a monthly subscription which costs a very reasonable £4.99. If you're a foodie and activity seeker, then the savings alone pay for itself pretty quickly. In 2022, Tastecard calculated a total saving of £9,000,000+ for its 2,000,000 members compared to paying full prices!
*Prices accurate at the time of publication.
Accessing these amazing deals is made easy with the free Tastecard app. With instant access to the latest offers and individual restaurant details, you can plan your dining adventures and entertainment outings with ease. The app also lets you search for participating restaurants, making it a breeze to find your next bargain dining destination.
How To Get Started – Signing Up
Getting started with Tastecard is a breeze. Simply join and claim your 60-day trial for £1 or sign up for an annual/monthly subscription by visiting the subscription page. Once you've entered your email address and paid a small membership fee, you can start enjoying the benefits immediately.
You can use your digital Tastecard via the app or request a physical card if you prefer. Plus, with a practically free trial available, you can experience the savings firsthand before fully committing to see if you get your money's worth.
Will I Get A Physical Card?
If you want a physical card to keep alongside your bank cards in your purse or wallet then you can request one. However, many people choose to just use their digital card via the app.
Where Can You Use Tastecard?
Here's a list of some popular restaurants, food outlets, and other establishments that commonly accept Tastecard in the UK:
1. Bella Italia – A popular Italian restaurant chain known for its delicious pasta and pizza dishes.
2. Pizza Express – A well-loved pizzeria offering a variety of pizza options and Italian cuisine.
3. Pizza Hut – Enjoy pizza, pasta, and its buffet at Pizza Hut, a family-friendly restaurant.
4. Papa John's – Famous for its quality pizza and various toppings, Papa John's is a favourite among pizza enthusiasts.
5. Domino's – Another renowned pizza delivery chain offering a wide range of pizzas and sides.
6. Barista-Made Drinks – Tastecard often extends discounts to coffee shops and cafes where you can enjoy barista-made coffee and beverages. The most popular is Cafe Nero (a personal favourite!)
7. Leading Food Delivery Services – Tastecard frequently collaborates with food delivery platforms, making it easy to enjoy discounts when ordering your favourite meals at home.
8. UK Restaurants – Tastecard's extensive network includes a diverse range of restaurants across the UK, from local gems to big-name brands. Depending on your location, you'll be able to find the most convenient restaurants in your area.
9. Fine Dining Establishments – Some upscale restaurants also participate in the Tastecard program, allowing you to enjoy gourmet meals at reduced prices locally to you.
10. Asian Cuisine – You can often find discounts at Asian restaurants serving dishes from various regions, including Chinese, Indian, Japanese, and Thai cuisine.
11. Mexican Restaurants – Satisfy your cravings for Mexican flavours at discounted prices at participating restaurants.
12. American-Style Diners – Enjoy burgers, ribs, and other American classics at diners that accept Tastecard.
13. European Eateries – Explore European culinary delights at restaurants serving French, Spanish, and other European cuisines.
14. Seafood Restaurants – If you're a seafood lover, you can find discounts at seafood restaurants offering fresh catches.
15. Steakhouse Chains – Some steakhouse chains participate in the Tastecard program, allowing you to enjoy quality cuts of meat at reduced prices.
16. Pub Chains – Several pub chains and gastropubs offer Tastecard discounts, making it a great choice for a casual meal out.
17. Fast Food – In addition to pizza chains, Tastecard often includes fast-food outlets where you can grab quick and affordable bites.
18. Theme Parks – Enjoy a family day at the likes of Thorpe Park on a discount should certainly be on the cards with your Tastecard.
Please note: that the availability of Tastecard discounts may vary by location and time, so it's a good idea to check with specific restaurants or use the Tastecard app or website to find participating establishments near you. This list provides a general overview of the types of dining establishments where Tastecard benefits can be enjoyed.
Conclusion: Taste the Savings
In summary, Tastecard is your ultimate companion for unlocking savings at popular UK restaurants, cinemas, attractions, and more. You really do save a lot of money whilst enjoying your favourite food and drinks and exploring the best of what the UK has to offer with Tastecard. Don't miss out on the opportunity to elevate your dining and entertainment experiences while keeping your wallet happy.
Sign up for Tastecard today and start savouring and experiencing the benefits! For the latest offers, more information, and details on how Tastecard works, visit the official Tastecard website.