Is It Worth Servicing Your Own Car?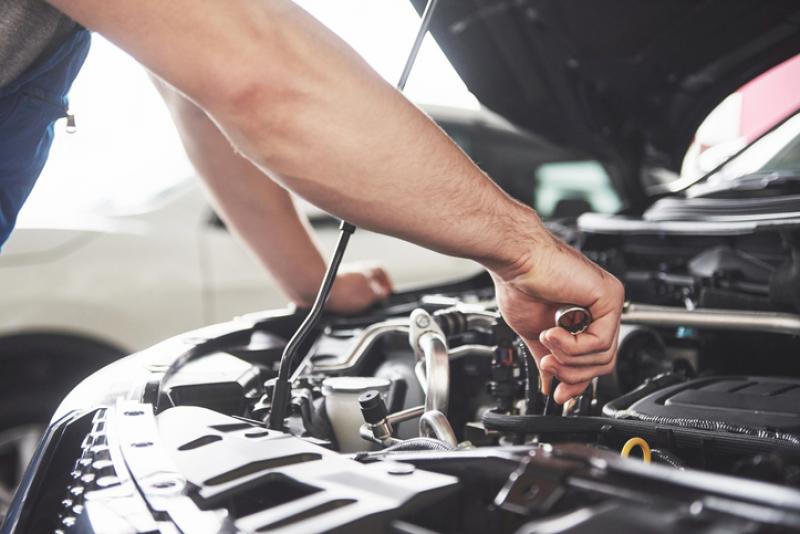 Introduction
It's that time again, the routine service light has come on so it's time to check the service schedule. Firstly, let's discuss your options when it comes to servicing your vehicle as it's rarely talked about much!
You either have your trusty mechanic who you've known for years who supplies, fits and generally maintains your vehicle for you when a service, major service or repair is due. Or you take it to the main dealer to carry out the work. Alternatively, you can purchase the parts and do it yourself to save money.
Most people, take their vehicle to the main dealers who offer the same services at a much higher rate just so you have a main dealer stamp or interval recorded on the service settings (modern BMW, Mercedes & VW models for example).

These options are pretty standard for those who have much more modern vehicles which need the service records updated when even just a routine oil change has been done. Unfortunately, these systems are restricted to manufacturer access only and therefore you and your small trusted mechanic cannot update.
Manufacturers do this to make sure you keep coming back and using their services rather than a third party. However, there are some options to take more control over your costs and the parts used on your vehicles from different suppliers.

What if I don't want to record the service interval on the system?
This is an option and many of us choose to do this. You can purchase a dealer service book and have the work completed traditionally with paperwork and stamp carried out by your garage of choice or do the work yourself.
You have to bear in mind that when it comes to potentially selling your vehicle, the local garage or dealer whom you may wish to part-exchange with will probably see that it hasn't got a full dealership service history and question it. The same applies to a private sale.
This will more than likely affect the price offered as the next person looking to purchase the vehicle will see the system records don't exist. The same principles apply to a private buyer so you'll need to document your history in a professional and believable manner.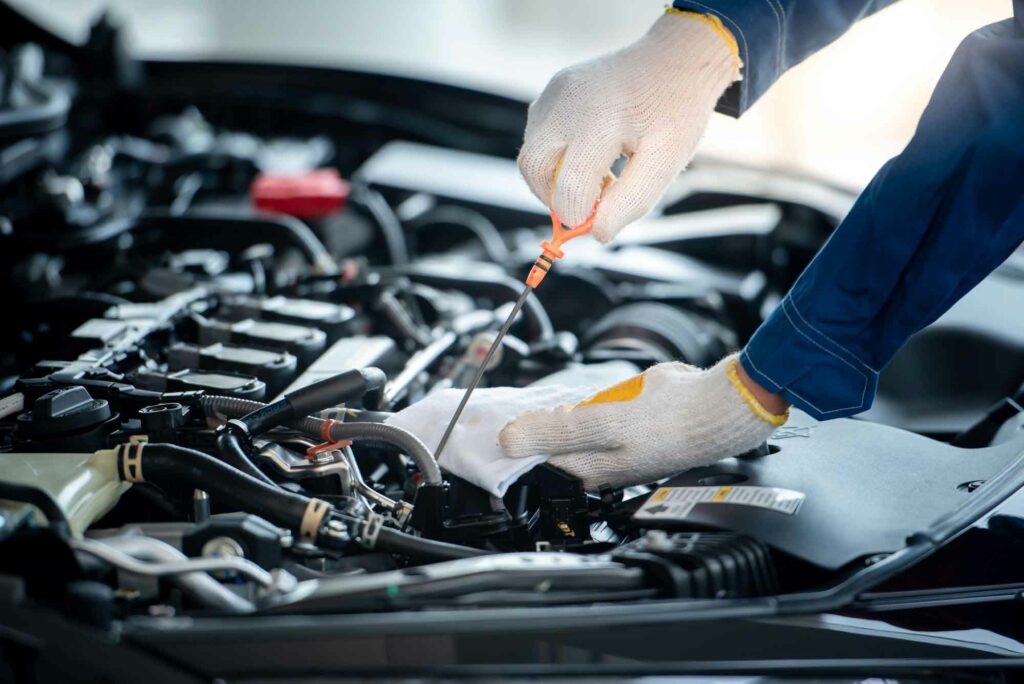 Will It Lower The Value Of My Car If I Do It Myself?
Quite possibly, but by how much is hard to tell. If you look at it from a regular buyer's perspective. They believe the best possible maintenance for a vehicle is carried out by the dealership.
Most will agree this can be very far from the truth as main dealers often display poor quality and rushed work due to high volumes of customer cars going in and out a day. Smaller garages with a personal touch are often much better value and treat each vehicle they work on with respect.
If you were to service your vehicle yourself you need to make sure:
You use the correct parts when carrying out car servicing
You record your work thoroughly to prove the car manufacturers guide has been followed
Vlog your work if you are able to
If you are able to demonstrate why you self-service your vehicle then it might not affect the price of a new car as much. But you will find it won't be worth as much to someone with a full dealership service history.
Older cars for example may not be affected at all because of this. Often classic cars and collectables amongst enthusiasts gain appeal from those who have looked after them personally.
I'm a DIY mechanic and my vehicle isn't new
Most mechanically minded people who own older cars (pre-2010 for example) will carry out a car service themselves. This is generally down to the saving benefits and peace of mind of knowing it has been carried out correctly.
Leading online parts suppliers have service packs for your vehicle which are usually available for next-day delivery or local collection. The only downside to this is you are unable to stamp the service book therefore you need to obtain paperwork and some form of proof of the work being carried out.
A lot of self-serviced vehicles are often documented via video and posted on platforms such as YouTube and Vimeo. What better way is there to prove what work has been done? What can't speak cannot lie!
Can I purchase the service parts myself for A mechanic to install?
Depending on how close you are to your mechanic, they will often allow you to provide your own service parts and only charge labour for the work completed.
However, if you aren't close and you are using an independent garage they will normally inform you that they will offer no warranty for any of the work completed if you supply your own parts. Some won't offer this service at all which is understandable.
Is there a difference in quality if I was to purchase vs the garage supplying?
In short, the recommended suppliers in the article are generally used by trade and therefore there is no difference in the products regardless of who supplies them.
The only challenges faced are making sure the part numbers, oil grade and any related maintenance items are correct for your vehicle. Using a registration lookup is a top tip when looking for car service parts.
Service Items You Can Change Yourself
Modern cars still have the same equipment in terms of serviceable parts used in much older vehicles which you can carry out your own car maintenance on.
We recommended you shouldn't try major jobs such as timing belt and chain replacements and other complex maintenance requirements. Leave it to the professionals.
Here is a list of fluids and parts you can change yourself when carrying out a major service or carrying out a basic service.
Engine Oil
Changing your oil is probably the easiest job to tackle if you're planning on doing a basic service yourself for the first time. You'll need to elevate the car horizontally so using axle stands is the most cost-effective way.
You'll need basic tools like a socket and rachet or a set of spanners at the very least to crack the sump plug on and off. In addition, you'll need a low profile wide spread pan to catch the old oil.
Make sure you choose the correct grade of oil recommended for your engine. Failure to do so may result in engine damage which can invalidate your car insurance on top of encountering a hefty bill to fix or replace your engine.
This is highly unlikely in most cases but sticking to the recommended grade designed for your engine is a smart idea.
Oil Filter
Paired with your oil replacement is changing your oil filter. Designed to filter out contamination and impurities in your oil it's essentially you swap out your old one. Sometimes the location of the filter will cause accessibility problems and you may need a special tool to release and tighten it up.
If that's the case then you might be better off leaving it to the dealership or trusted local garage.
Brake Pads and Discs
If you are more advanced with the correct tools you can carry out a discs and pads replacement service. However, it's critical you get this right as it's the most vital part of your car for your safety and others being able to stop efficiently.
If in doubt, leave it to a specialist to carry out the work.
Spark Plugs
Other than requiring a specialist socket in most cases to fit over the shape of spark plugs, it's usually quite simple to change out a set providing your vehicle is easy to work on.
Just check the torque settings by the manufacturer so you don't under or over-tighten them.
Wiper Blades
Another simple job many people can do themselves with a few YouTube tutorials if necessary! Clearing your windscreen and rear view window efficiently is often neglected by many. The RAC found over 50% of recoveries attended to resulted in vehicles having faulty or poorly performing wipers.
The best suppliers of Service Parts for all main manufacturers in the UK are:
Euro Car Parts
Car Parts 4 Less
GSF Car Parts
What kind of parts and service items are available Online?
Here are the most popular category types supplied by these online parts suppliers:
Engine oils and filters
Gearbox and differential oils
Clutches and flywheels
Timing belts and chain kits
Spark plugs
Suspension components
Brake discs and pads
Lighting accessories
Batteries
Accessories
Cleaning products
I need new Tyres – What Are My Options?
You can purchase tyres online from somewhere like TYRES.NET which is a comparison site helping you find the best prices from hundreds of retailers.
You have the option to have them delivered directly to your chosen shipping address and arrange your own fitting, or choose a fitting service at a local tyre shop at additional fees. This is usually a lot cheaper than paying for a full supply and fit service.
Alternatively, you can head down to your local Kwik Fit or Halfords for example who will supply and fit tyres of your choice within budget.
Overview
If you are lucky enough to own a modern vehicle and insist on recording the service intervals via the onboard computer then stick to main dealers to honour the warranty and resale appeal.
If you're lucky enough to have a good relationship with an independent garage, discuss your options with service parts and potentially supply your own via the recommended retailers. There's no harm in asking and you never know, you may agree to only pay labour charges and save a few quid!
Just make sure you keep your own service records and stamp booklet but be prepared to potentially receive pushback when a buyer challenges this.
For those skilled individuals and DIYers, it's down to you to document your own service history and parts used on your vehicle. Some may see this as positive come resale time and some may not.
You're more than likely a motoring enthusiast without branded letterheads, stamps and so forth, therefore we recommend retaining invoices for purchases, keeping a file and documenting any maintenance via video or creating a photo album at the very least.