The Best Online Courses Platform Right Now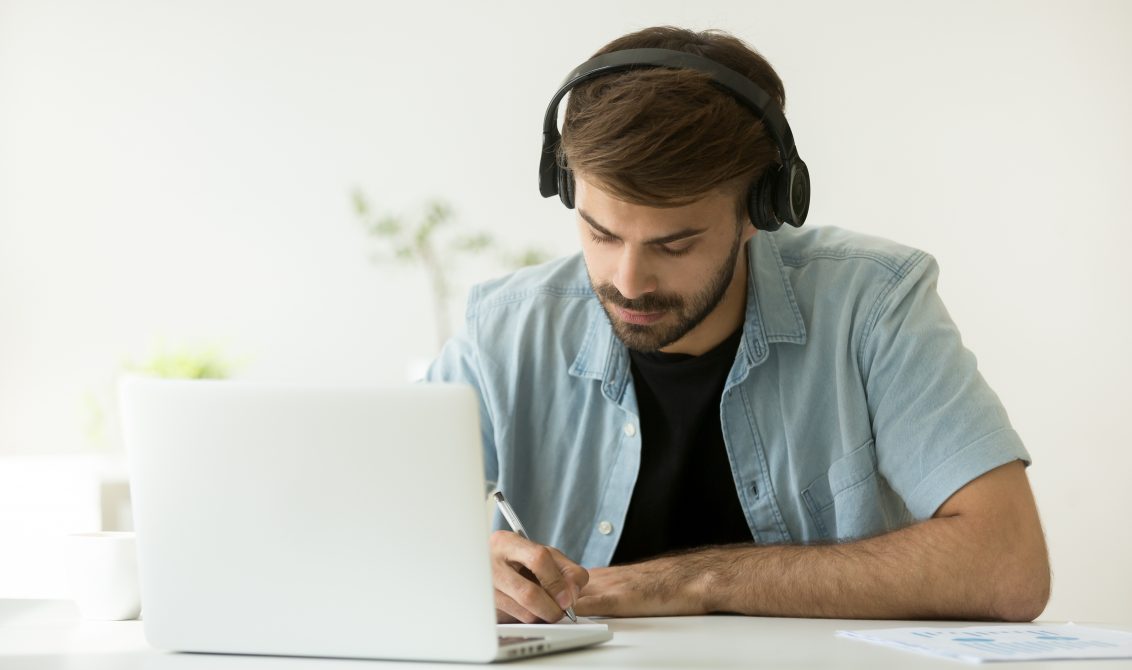 What are online course platforms?
They're essentially virtual classes with virtual classroom environments that can be completed in the comfort of your own home or within the workplace. Students and industry specialists in the UK are continuing to further their careers via leading online course platforms such as Udemy, Coursera and Learn Direct.
Many related articles cover in excess of 20+ platforms to choose from but these are generally worldwide so we've shortlisted what we believe are the best online course platforms for UK audiences in this feature.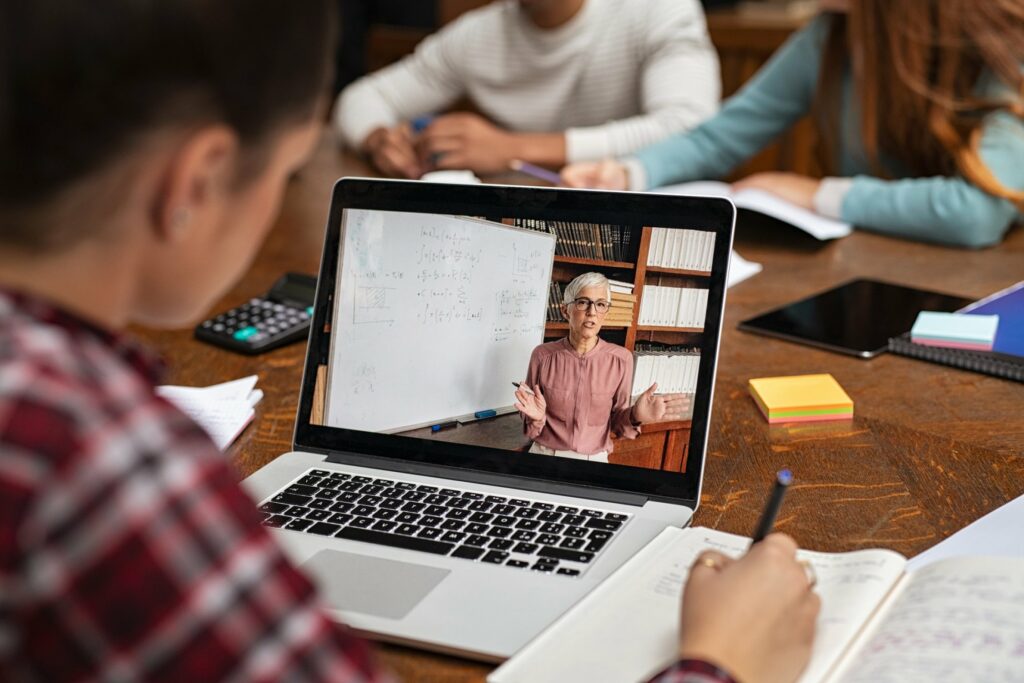 Are they different to traditional qualifications and certifications?
Most courses are classed as additional learning where you generally pay a one-time fee for video tutorials hosted by industry specialists. Most learning courses have assessments at the end with the more dedicated long-term courses having certification available via digital downloads.
You can also sign up for online degree programs which offer the same qualification as going to university. You receive the same course material other students would receive in your own private portal which can be accessed remotely.
How do I choose the best online course platform?
Firstly, you should define your objectives and what you wish to achieve further down the line. Are you wanting to learn more about your profession and continue broadening your knowledge for example?
Maybe you are a student looking to start a career in Finance or maybe you'd like to become a Web Developer. The courses you sign up for may differ depending on your industry or chosen subject to study. You also have to consider pricing as many courses differ in fees, duration and qualifications/certification types.
If your employer is contributing towards the fees you will only need to set a learning schedule around your working hours and/or your social hours at home. If you are looking to start a program for the first time, we recommend a maximum of 3 hours per week and evaluate your time vs your final achievement upon completion. You can always enrol on longer courses upon reflection of your first.

Standalone online courses
These are hosted platforms for online training and coaching that target individual entrepreneurs. They are specific to a single topic or industry sector which can be short or long-term. An example could be learning about Cyber Security or becoming a Yoga Instructor.
Most of the learning portals in this article offer standalone learning programs as well as quick tutorial modules and useful tip videos for broadening your understanding of a chosen subject or topic.
Small Business – B2B course platforms
A popular online learning platform for small businesses is the BSI Training Academy. They focus on supporting companies looking to offer expert employee training for growth and professional outreach. Here are a few examples of their popular courses:
Quality management – ISO 9001
Medical devices – ISO 13485, MDR and IVDR
Business continuity – ISO 22301
Health and Safety – ISO 45001
Information security – ISO 27001
Udemy and Learning 24/7 also offer dedicated business training programs.
I'm looking for international training courses, what options do I have?
A popular choice for international learning is the International Career School. They offer 234 courses via online learning platforms and classroom tutoring. You also have the option of hybrid learning which is becoming extremely popular for modern workers looking to fine-tune and balance their learning and social wellbeing hours.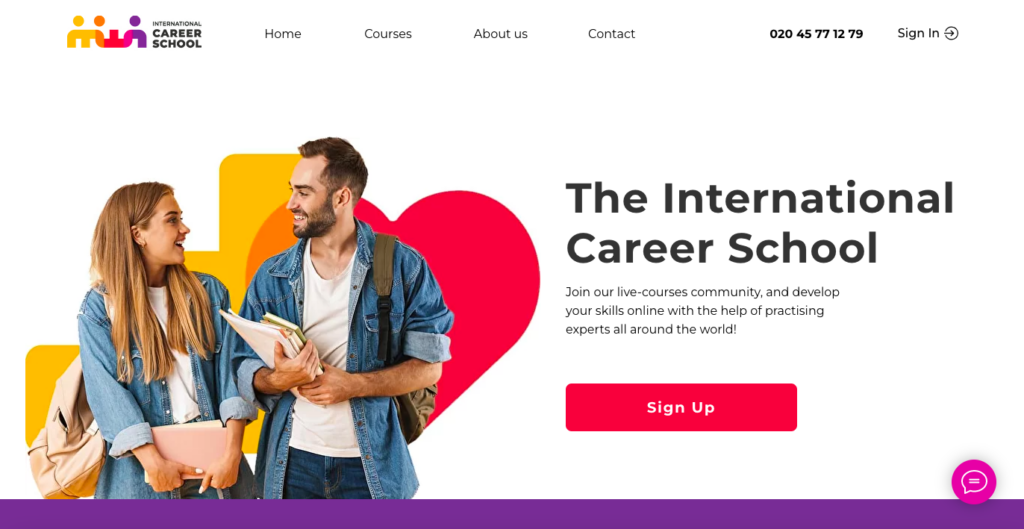 Which online course platform is the best?
Udemy is considered one of the best online course platforms due to its large database of courses available. Over 185,000 online videos are posted every month where you can create your own learning management system to suit your style of learning. You can choose to learn about anything from Design, Marketing, and IT Software to Photography, Music and even Personal Development.
The platform also allows qualified tutors to create online courses themselves and join their network of industry specialists whilst earning commission from student registrations. This is why it is often labelled as one of the best online learning platforms.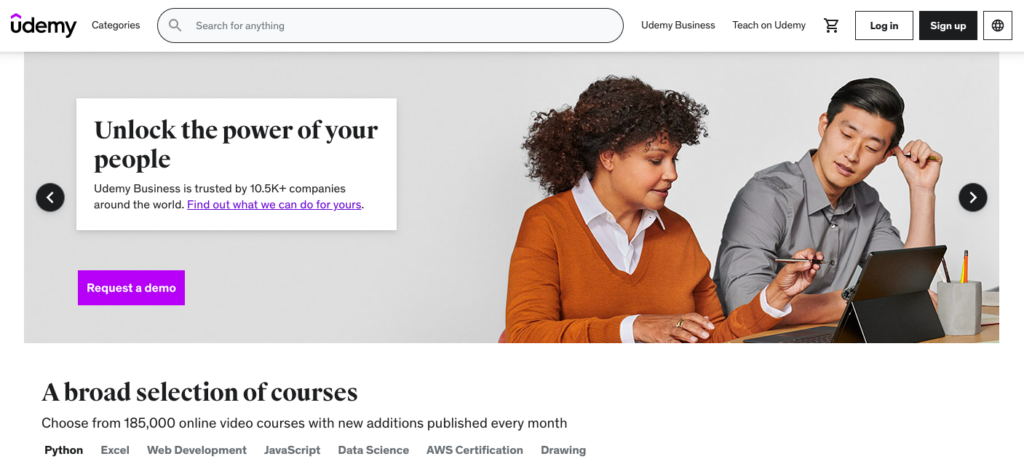 What are the Top 6 online learning platforms?
BSI – Training Courses
International Career School
LinkedIn Learning
I'm a tutor and I'd like to sell online courses
Maybe you're a tutor and wish to sign up to Udemy and start selling online courses. Earn your own revenue stream from online course creation, just visit the website and visit the Teach on Udemy section.
Generally, you are entitled to a free trial to see if the course creator is right for you. Afterwards, you will earn a commission when each student signs up for your course giving you the freedom to create and sell online.
BSI Certification for Business
The British Standards Institute was established in 1901 and is the national standards body for the United Kingdom. In today's competitive world, employers and customers need to be reassured that you're capable of delivering the best product or service imaginable.
Therefore, It's more important to show that you have the right, trusted credentials. BSI has migrated the majority of their ISO certification online where you can find all the course materials and course content in your own login dashboard.
Upon successfully completing a combination of courses and assessments, you'll earn a BSI qualification and the right to use the BSI Mark of Trust within your business communications and material.
Businesses that choose to complete these certifications have often experienced exceptional growth and trust from their clients. If you are serious about British Standards you can learn more by visiting the BSI website.
I want to start learning online but I need some help choosing.
Here are some categories and popular courses available on Udemy:
Design – Photoshop Master Course: From Beginner to Photoshop Pro
Development – Javascript For Beginners
Marketing – Copywriting – Become a Freelance Copywriter, Your Own Boss
IT and Software – IT Troubleshooting Skill Training
Personal Development – Excel Deep Dive: Pivot Tables Workshop
Business – Sales & Persuasion Skills For Startups
Photography – Become a Better Photographer – Part 1
Music – Complete Guitar Lessons System – Beginner to Advanced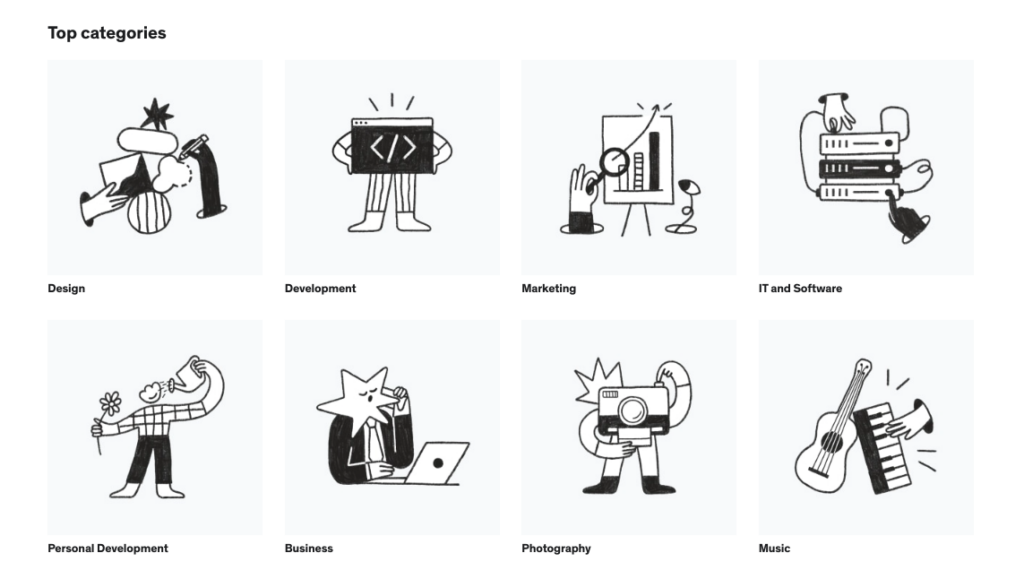 Are there any FREE online classes I can sign up for?
LinkedIn Learning offers a wide variety of free online courses and paid plans for beginners, intermediate and professional levels. LinkedIn Learning is more than likely to have something for you whether you are looking for Business, Higher Education or Government courses.
You can also check out various YouTube channels where content creators and specialists create their own tutorial videos which are free.