Starling Bank – Personal & Business Current Accounts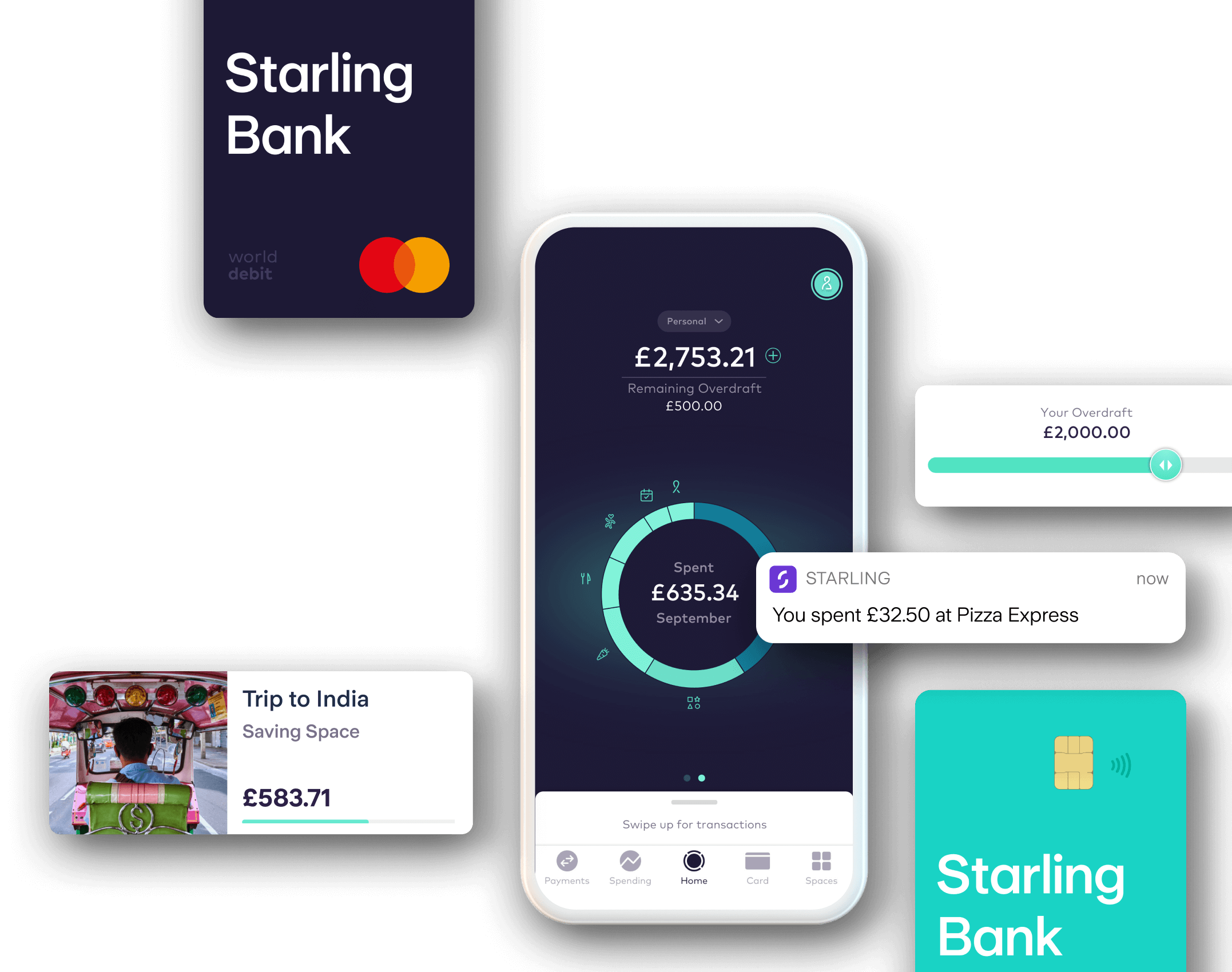 Who is Starling Bank?
Starling Bank was founded in 2014 by Anne Boden whose vision was to create the first online-only bank and revolutionise the British banking industry. It was initially called Possible Financial Services with the tagline "Bank Possible". Tom Blomfield joined her as a co-founder but departed in 2015 when he founded Monzo Bank which is now a direct rival for Starling Bank which rebranded in 2016 to what it is today.
Britain's First 100% Digital Bank
That's right, Starling Bank was the first digital-only bank with the objective to simplify banking for customers and provide simplified feedback without the faff typically experienced with the Top 6 banks in the UK. Their values have provided a greener way for people to manage their money from the beginning. In 2021 they were the first provider of recycled personal and business Mastercards. Sustainability is the mission with their head offices running entirely on renewable energy. Their staff are also incentivised by cycle-to-work schemes to reduce their carbon footprint.
Business Bank Accounts
Starling bank has dedicated bank accounts for Limited companies and Sole traders to make the balancing act of work and accounting that little bit easier. Let's take a further look at both types and what they offer. If you are looking to open Business Bank Account Click Here.
Limited Companies and Registered Businesses
Starling for business is described as: An easy-to-use business account stacked with powerful money management tools. All with no monthly fees or UK payment charges. Some of the benefits are:
24/7 support from the award-winning customer services team
FSCS (Financial Services Compensation Scheme) £85,000 cover
Migration service from your old bank accounts
Integration with Xero and Quickbooks and other business services
Additional Toolkits starting from £7/month offering Invoice creation, VAT recording, Tax calculation and more
Euro and US Dollar bolt-on options are available from just £2/month and £5/month
Spend analytics, digital receipts and much more
Sole Traders
The same features and offerings are applied to sole traders looking for the best business banking account. The basic free version without the additional Toolkit may suffice but for those who are looking to integrate with Xero or Quickbooks to streamline their accounts, it's worth paying the extra £7/monthly account fees. As a sole trader, you will need to submit evidence of trading activity which will be reviewed along with other applications submitted. If your credit rating is above average then you are more than likely going to be approved.
Do They Offer Free Business Banking?
Yes, all their current accounts regardless of personal or business are free to set up. You can, however, pay monthly for additional Toolkit options for integrations with other applications.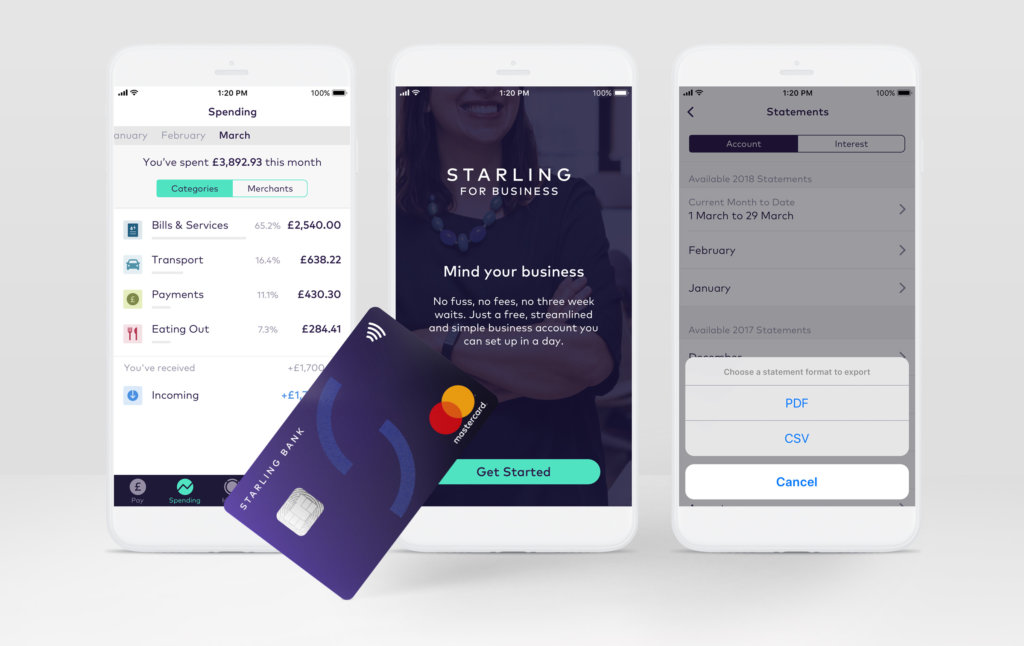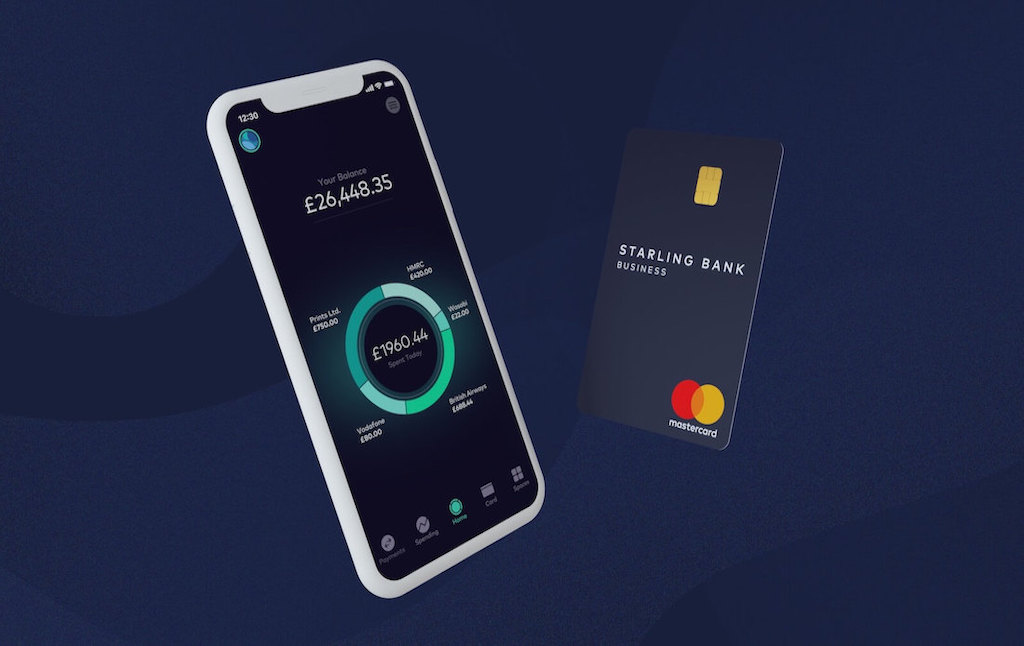 Current Accounts
Their Personal and Business Current Account was recently awarded best in class at the British Bank Awards 2022 and for good reason due to its user-friendly app, simplistic easy-to-use features and effortless migration from existing bank accounts. The sustainability values and eco-friendly, paperless banking is continuing to be a huge hit with the British public and we support them on their carbon-neutral mission!
Personal Current Account
Unlike all other high street banks, you can achieve what could only be achieved in-store, online via the web or app. The ability to open an account achieved in minutes was somewhat a dream of the past where you would have to make a trip to the local branch, fill out forms, wait for approval, receive your card(s) then set up the app on your device. Thankfully, many have since followed suit and revolutionised the way modern Britain manages their finances. If you are looking to open a free Personal Current Account Click Here.
Starling vs Monzo – Best British Bank
Starling Bank won the overall Best British Bank Awards for 4 consecutive years in 2018, 2019, 2020 and 2021 only to be de-throned by Monzo Bank this year in 2022. Starling won the Best Current Account Provider and Best Children's Financial Provider awards to retain a good level of consistency for the brand.
Bank Accounts For Children and Teens
Starling Bank offers tailored accounts for Children aged 6-16 at £2/month for their Starling Kite debit card accounts. It connects directly to your Personal Current Account where you can allocate funding and help them on their journey to understand finances and where their money goes. We've all been there before running out of pocket money as a kid and buttering up Mum and Dad for more with no real understanding or care about where the money came from. Although the age guide starts at 6, we feel this is more suitable for 11-16-year-olds, but we like the principle of this. If you'd like to open a Starling Kite Account for your children Click Here.
For teens aged 16 and 17, there is a more suitable independent debit card option vs the Kite add-on. You can earn 0.05% interest on this for up to £85,000, pay friends, IOUs and enjoy features such as Apple Pay and Google Pay and become one step closer to financial independence. If you are interested in this account Click Here and select Teen Account.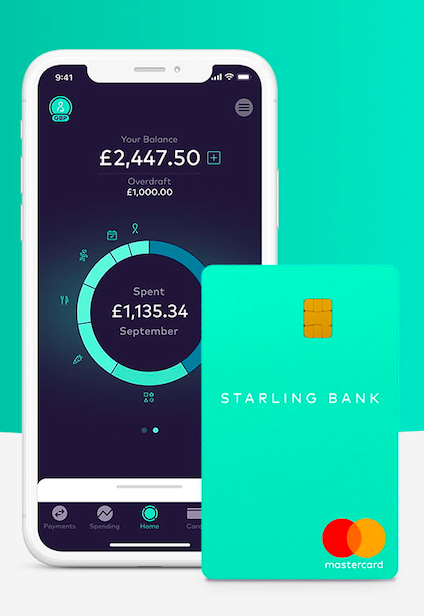 Starling Bank Reviews
When you compare Starling Bank to other business bank accounts it doesn't make much sense to go with anyone else quite frankly. The only downside to setting up a business bank with them is there isn't the option to have a credit card to offload costs as some banks offer. Secondly, if you are going international then you are limited to EUR and USD, only. Other currencies aren't supported like some of the top 6 offers. For most businesses, it's an ideal choice without monthly fees.
The Personal Current Account again is a strong contender for being the Best in class and for good reason. Here's a quick comparison table to see what benefits you get over other rivalling banks: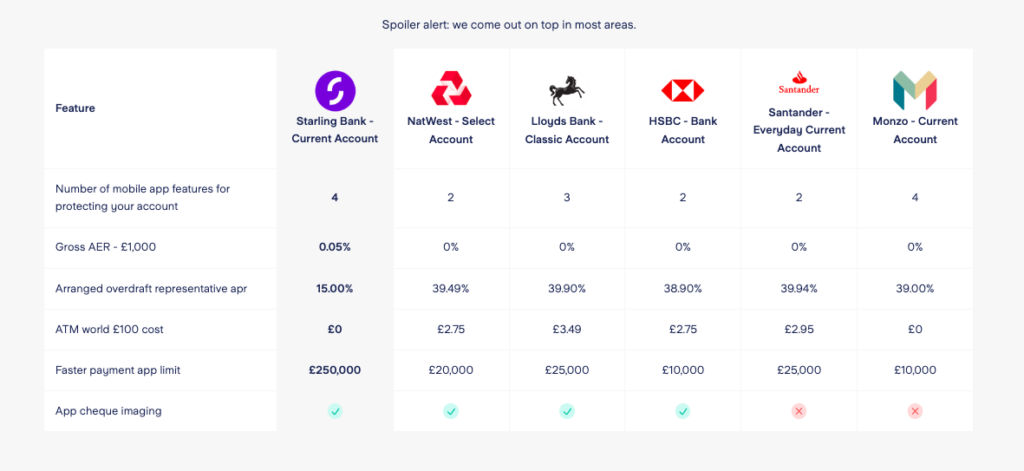 Overdrafts & Loans
Overdrafts
Personal – Starling offers interest rates of 15%, 25% and 35% EAR (variable) for arranged overdrafts based on a range of different factors, including information from a credit reference agency – and a representative rate of 15% APR* (variable), assumed credit limit of £1,200.
Business –
Limits from £1,000 to £50,000
A personal guarantee will be required as a security
Pay interest only on the amount borrowed
1.75% arrangement fee at acceptance & annually
Available to limited liability companies & limited liability partnerships
Subject to an annual review
Loans
Loans are only eligible for business accounts. Key features are:
Business Loans from £25,001 to £250,000
Personal Guarantee required as security
Fixed monthly payments
A one-off loan arrangement fee of 4% payable at the point of drawdown
Available to Limited Liability Companies & Limited Liability Partnerships
No fees for early repayments
Repayment terms between 12 months to 72 months
Non-Starling customers can apply, but you will need to open an account.
Money Transfers
Starling Bank Money Transfers can be submitted to 37 countries in 21 currencies worldwide. All of this can be achieved within the app where the rates are exchange rates are competitive with only 0.4% transfer fees. You also have the ability to opt-in to SWIFT for direct bank-to-back transfers at a flat rate of £5.50.
Overview
If you are looking for a free business bank account or free personal bank account then Starling Bank is an excellent choice and all-rounder. It's The Better Buy's bank of choice and get's our vote!