The Best Winter Tyres For December 2023 To March 2024
Introduction To Winter Tyres
It's this time of year when you might be thinking about investing in a set of winter tyres, but you're not sure which is the best option and you're probably thinking are they actually worth it?
In Germany and Sweden for example, it's a legal requirement to run a winter tyre or at the very least an all-season tyre during the winter months. Compared to the UK, they're far more prepared for the roads when the weather takes a turn for the worst.
All too often when snow and ice hit us in the UK we are vulnerable to becoming stranded and worse still, involved in a bad accident due to insufficient rolling resistance and grip on snow-covered and icy surfaces. This is because millions of vehicles run a summer tyre in winter as it's perfectly legal to do so.
Over the decades, winter tyre technology has evolved considerably, whereby head-to-head comparisons vs summer tyres result in night and day differences in terms of cold weather performance, wet braking distances, and stability on snow and ice.
Should you invest in a set? The short answer is yes. There are multiple benefits to running a tyre suited for winter so let's take a closer look at why.
What Makes Winter Tyres Perform Better?
Winter tyres have more silica and natural rubber which creates a softer compound more suited to temperatures below 7ºC. Summer tyres become very stiff in cold weather, therefore reducing flex and grip levels designed for warmer temperatures. So essentially winter tyres work better in winter and poorly in summer.
Many wrongly assume that winter tyres have no benefits to dry handling and cold weather vs a normal tyre as it's 'dry' with direct contact still being made with the tarmac which isn't true. It's much safer running winter tyres during December – March (northern hemisphere).
They also have different tread patterns and significantly more tread depth than a summer tyre. In comparison, a summer tyre typically has 7mm of tread, whereas a winter tyre has up to 10mm.
Winter tyres have small incisions in the tread called sipes. These are designed to compress snow and ice tightly into the grooves to assist with traction and braking stability by increasing the contact surface with the road. They also disperse cold water much more effectively, too.
Winter Tyres – Top 10 Picks
We've picked 10 of the best winter tyres on sale which are readily available in the UK. The selected 10 are based on worldwide tyre testing and sales popularity/owners' feedback.
Take a look at the 10 before you buy winter tyres for your vehicle to decide which is right for you.
When you click on links to various merchants on this site and make a purchase, this can result in this site earning a comission. By doing so helps cover the costs to run our website. This doesn't effect the price you pay.
Bridgestone Blizzak LM005
Bridgestone's campaign to dominate the winter tyres league has been very successful over the past few years. Probably the most established tyre on this list and still considered the best all-rounder on snow, ice and cold wet conditions.
If you are wanting the best winter tyres on the market then the Bridgestone Blizzak LM005 is the one to buy as it has proven itself time and time again.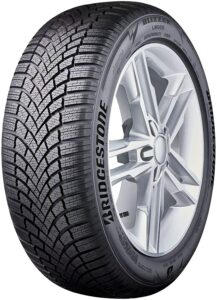 Positives: The best all-rounder in the dry, wet and snow.
Negatives: Long dry braking.
Continental WinterContact TS 870
Continental make some of the best summer tyres on the market and their WinterContact TS is no exception for their winter tyre range. The closest rival to Bridgestone and arguably stronger in curved aquaplaning, meaning how the tyre performs around corners on cold, wet surfaces. This is where the Continental excels over the others in this list.
If you are in a part of the country where you are prone to high levels of road water with less snow, then you are probably going to favour it over the Bridgestone Blizzak LM005.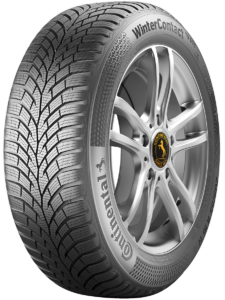 Positives: Excellent in the wet and very good snow braking.
Negatives: Tyre noise and average snow handling.
Hankook Winter I Cept RS3
Hankook is knocking it out of the park in recent years as every tyre they release is performing exceptionally well in all automotive tests around the world.
The Hankook Winter I Cept RS3 is a very strong all-rounder as it does everything you want it to do in the wet and dry, and equally as impressive in snow and ice. If you are looking for a winter tyre that performs very well in all conditions, then you should consider the Hankook Winter I Cept RS3 as it won't disappoint.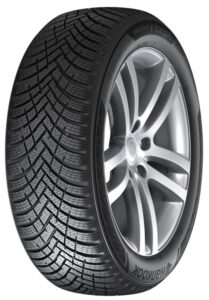 Positives: Very consistent in the wet, dry and snow.
Negatives: Tyre noise and average rolling resistance.
Falken Eurowinter HS02
Falken has replaced the HS01 with the HS02. Although there isn't much feedback on the HS02 just yet, based on the HS01, it should be a strong mid-range performer with improvements over the last generation.
Historically, Falken generally releases a new tyre with positive improvements over the last generation and the HS02 should be no exception. If you are looking for a good, mid-range winter tyre then the Falken HS02 is a strong contender as the HS01 was a close rival for Hankook, previously.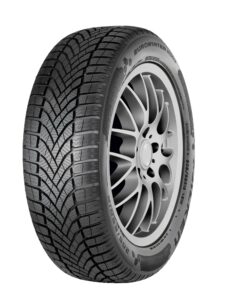 Positives: Very consistent in the wet, dry and snow.
Negatives: Tyre noise and average rolling resistance.
Pirelli Cinturato Winter 2
Pirelli has developed 3D Sipes technology that ensures high levels of performance on snow that last throughout the life of the tyre. The new sipes are linear but they transform themselves to adopt a zig-zag shape when worn, which maintains a constant grip to improve longevity and traction.
It also features trademark technology SEAL INSIDE™ where 85% of the tyre is covered by a puncture-proof lining.
The Pirelli Cinturo Winter 2 is a great tyre, there is no question about it, however, it is quite expensive and you would expect a bit more performance for your money. In terms of longevity and puncture protection, it's the top performer, no questions asked.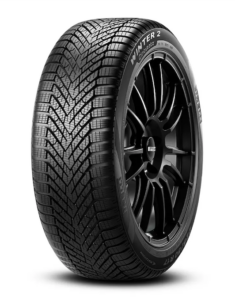 Positives: Low tyre noise, capable in the wet and handles well in the snow.
Negatives: Prone to aquaplaning, average in snow braking.
Semperit Speed Grip 5
The Semperit is relatively unknown compared to some other brands in the list. However, should you be favouring a tyre that performs the best in cold, dry conditions then it comes out on top. It also has excellent short braking distance and good aquaplaning resistance.
It begins to fall off the pace of the others in wet braking and outright grip in wet and snow. So, if you want your winter tyres to be very good in cold, dry weather, the Semperit Speed Grip 5 is a good option for your vehicle.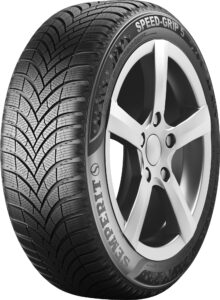 Positives: Very good in the dry.
Negatives: Not very strong in the wet or snow.
Vredestein Wintrac Pro
The Vredestein Wintrac Pro performs pretty much exactly the same in the dry as the Semperit but outperforms it in outright wet grip. The mid-table competition is very competitive similar to the Bridgestone, Continental and Hankook.
If you are looking for a top-performing tyre in snow and ice then this isn't the one for you. However, similarly to the Semperit, if you are mainly looking for high levels of grip in the wet and a strong performance in the dry with low tyre noise then it might be the one to go for.
Positives: Very good in the wet and dry.
Negatives: Not very strong in the snow.
Michelin Alpin 6
A little disappointingly for the Michelin Alpin 6, it's outclassed by many of the others. Its only saving grace is that it has the shortest dry braking out of all the tyres on this list at just 36.6m from 100kph.
Again, it's subjective and should you be looking for the best stopping power in the dry then this is the one to have. Interestingly the worst dry braking tyre is the Bridgestone at a comparable 39.4m from 100kph which is very strong in other areas!
Back to the drawing board for Michelin for the winter tyres which is interesting considering their CrossClimate 2 all-season tyre won its class.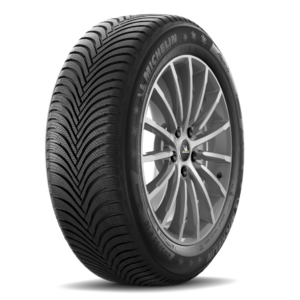 Positives: The best dry braking and good snow balance.
Negatives: Not very good in snow braking and poor wet grip.
Kleber Krisalp HP3
This is where things get interesting on the list. If you looking for a tyre that has exceptional snow traction and snow braking then the Kleber is number 1. It has truly exceptional levels of traction if your main objective is to buy a tyre that digs in and grips with equally impressive stopping power in snow.
If you're struggling to set off in snow (we've all been there before) this is the one to have. It's not all praise though unfortunately for Kleber. It's one of the worst in wet braking and wet handling. It's also not that great in the dry which we'd describe as acceptable but forgettable.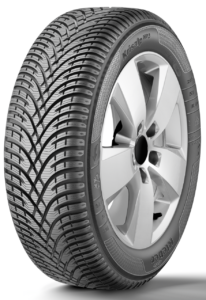 Positives: Great price and excellent in heavy snow.
Negatives: Not very good in the wet and dry.
Petlas Snow Master W651
Lastly, we come to the Petlas Snow Master W651. Similarly, with the Kleber, this tyre is actually the strongest in some areas but the worst in others.
This tyre is exceptional in snow handling and rolling resistance. It's also 2nd to the Kleber in snow traction. But this is where things go downhill, unfortunately.
If your winter months are mainly snow-covered then it is up there with the HP3 which performs better than the premium tyres, surprisingly. However, in the dry and wet it behaves like a completely different tyre with very low levels of grip and stability.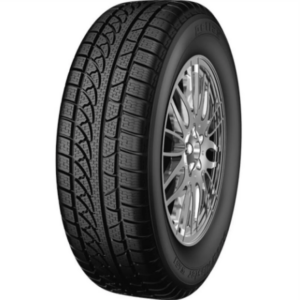 Positives: Great price and excellent snow handling.
Negatives: Unpredictable in the dry and wet.
All Season Tyres Vs Winter Tyres
A set of winter tyres if used all year round will wear out much faster than an all-season tyre. Our winter tyre test proved that here in the UK, an all-season tyre does a pretty good job of performing to a reasonable standard in light snow, rain and cold weather.
The definitive gap between the two is thicker snow performance. As you know, mainland UK snowfall isn't as common compared to high-altitude regions in Scotland, for example. Therefore an all-season tyre is actually a better solution for many of us who live in populated towns and cities.
If you feel an all-season tyre is better suited to your location and vehicle you can browse all-season tyres here and receive up to 35% discount over RRP via our partners Tyres UK comparison site.
The NEW Goodyear Ultragrip Performance 3
Many automotive enthusiasts will have heard that Goodyear has now launched the New Ultragrip Performance 3 in May 2023 in advance of the winter months.
Although there hasn't been much testing by journalists yet, we predict it will be a top performer much like the rest of Goodyear's range. Many of the leading tyre sites now have these listed to buy and our pick of the bunch is this listing at My Tyres where they offer FREE Shipping and partner with over 2000 fitting stations across the UK.
Conclusion
Winter tyres are undoubtedly a good investment for your vehicle during the winter months. With increased grip and stability over regular tyres, you're going to be much more comfortable knowing you're in safer hands.
We recommend having a separate set of wheels if your budget allows for convenience swapping during the seasons and prolonging the wear of both your summer and winter tyres.
If you're wanting the best all-rounder then go for the Bridgestone Blizzak LM005 or the Continental WinterContact TS 870. Alternatively, the Hankook Winter I Cept RS3 is also a tyre we would happily run for the money.
If you fancy trying out the new kid on the block, the Goodyear Ultragrip Performance 3 for yourself then you can find a great deal via the link above at My Tyres.
Everyone has their own preferences based on where they live and their driving requirements. Should you be looking for a dedicated snow winter tyre then you'd be much better suited to purchasing the Kleber or Petlas and saving a chunk of cash too!