The Best Laptops Under £300 – Our Top 5 Picks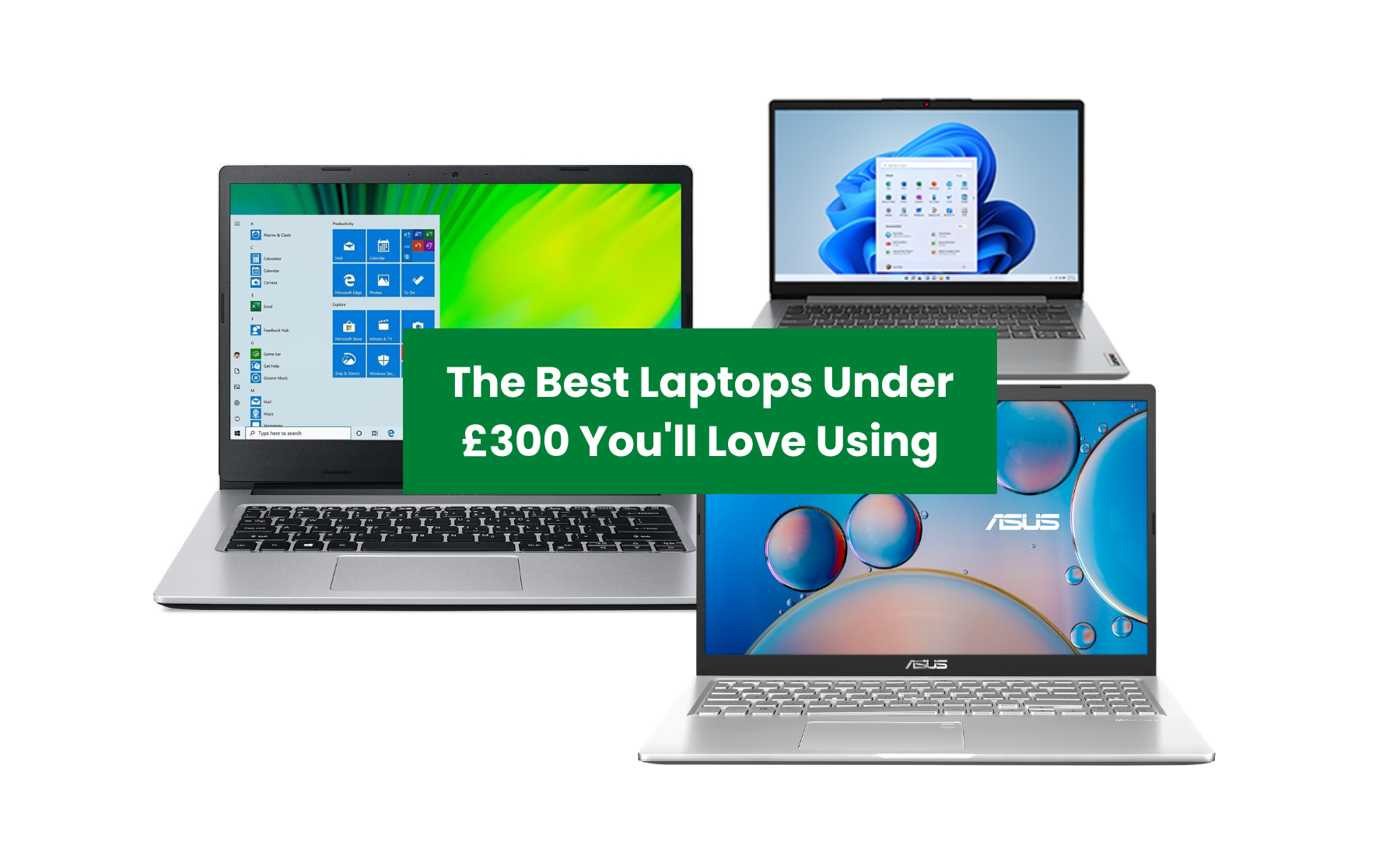 What You Need To Know Before You Buy Your Laptop
You're probably here because you're in the market for a new laptop and looking to get the best laptop deal for £300 or less. Well, the good news is, we've picked out 5 of the best laptops under £300 to help shortlist some options for you.
All too often, whether you're a student using Microsoft Office, a business professional or a social media evening surfer, many choose a budget laptop that fails to meet expectations and ruins the user experience.
The basics of the screen, battery life, hard drive and memory should be the primary factor when choosing your next laptop device. We see recommendations for laptops on a budget that have an 11″ screen and quite frankly, they are too small and fiddly to use from experience.
The smallest screen in this list is 14″ which will give you a nice, clear view of media, documents and general web browsing content without being too bulky and heavy.
Furthermore, you should be looking for at least 4GB of RAM and 128GB SSD. If you are open to secondhand or refurbished (nearly new) laptops, then it's possible to get 8GB of RAM, 256GB SSD and run either an Intel Core i3, i5, i7 or even an i9 processor for under £300 if you're lucky.
The best thing to do is keep an eye out on eBay to see what's available. You will often find an absolute steal on a nearly new laptop with a powerful processor. The Latest AMD Ryzen technology is going to be out of budget but they are overkill if you're just using it for general browsing on the web and checking emails for example.
Stick To Leading Laptop Brands
It may sound obvious but choosing established brands such as Lenovo, Dell, HP and Acer to name a few Windows applications is a wise choice.
There's a reason they have been around for a while and the technology has evolved considerably to the point where you can get a pretty stout laptop with good battery life, a strong OS and a Full HD or LED screen for under £300.
Screen resolutions for budget laptops are HD, FHD or LED. Although none of the 5 has 720p HD screens, they are 1080p FHD or LED minimum.
Generally, these manufacturers will honour a 1-year warranty and some will even come out to your home or business to diagnose any faults when purchased directly or via an authorized retail partner. You'll struggle to get unknown budget brands to do this.
When you click on links to various merchants on this site and make a purchase, this can result in this site earning a commission. By doing so helps cover the costs to run our website.
Top 5 Laptops Under £300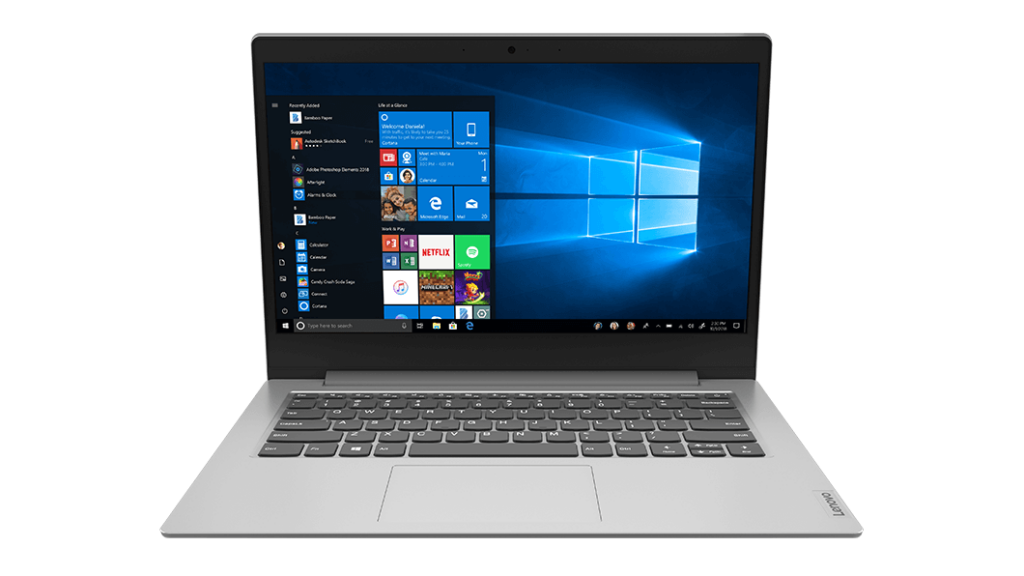 Lenovo IdeaPad 1 14
Operating System – Windows 10
Processor – Intel Pentium Silver N5030
Screen Size – 14″
Display – Full High Definition
Memory – 4GB RAM
Storage – 128GB SSD
Warranty – 1-Year
Price: £229.00 (Inc Vat)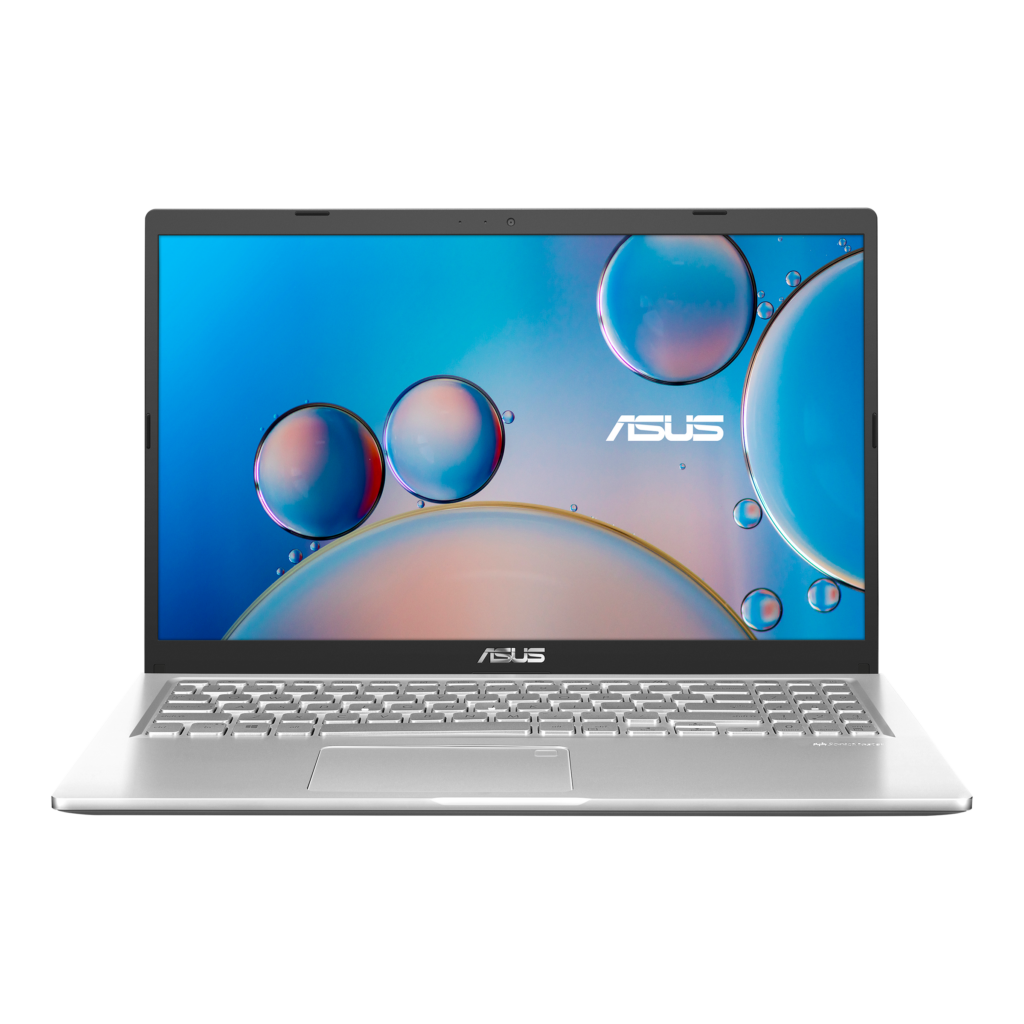 Asus Vivobook 15 X515JA
Operating System – Windows 11
Processor – Intel Core i3
Screen Size – 15.6″
Display – High Definition Anti-glare
Memory – 8GB RAM
Storage – 256GB PCIe SSD
Warranty – 1/2 Years
Price: £299.00 (Inc Vat) – Was £449.99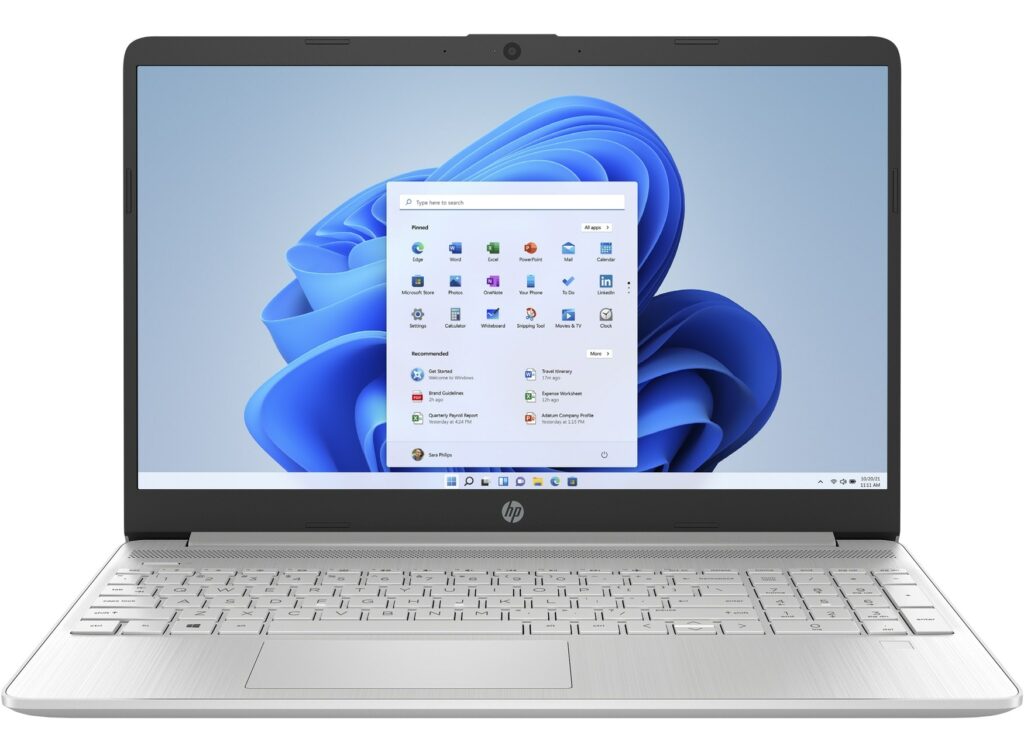 HP 15S-FQ2024NA
Operating System – Windows 11
Processor – Intel Pentium Gold 7505
Screen Size – 15.6″
Display – Full High Definition
Memory – 4GB RAM
Storage – 128GB SSD
Warranty – 1-Year
Price: £249.98 (Inc Vat)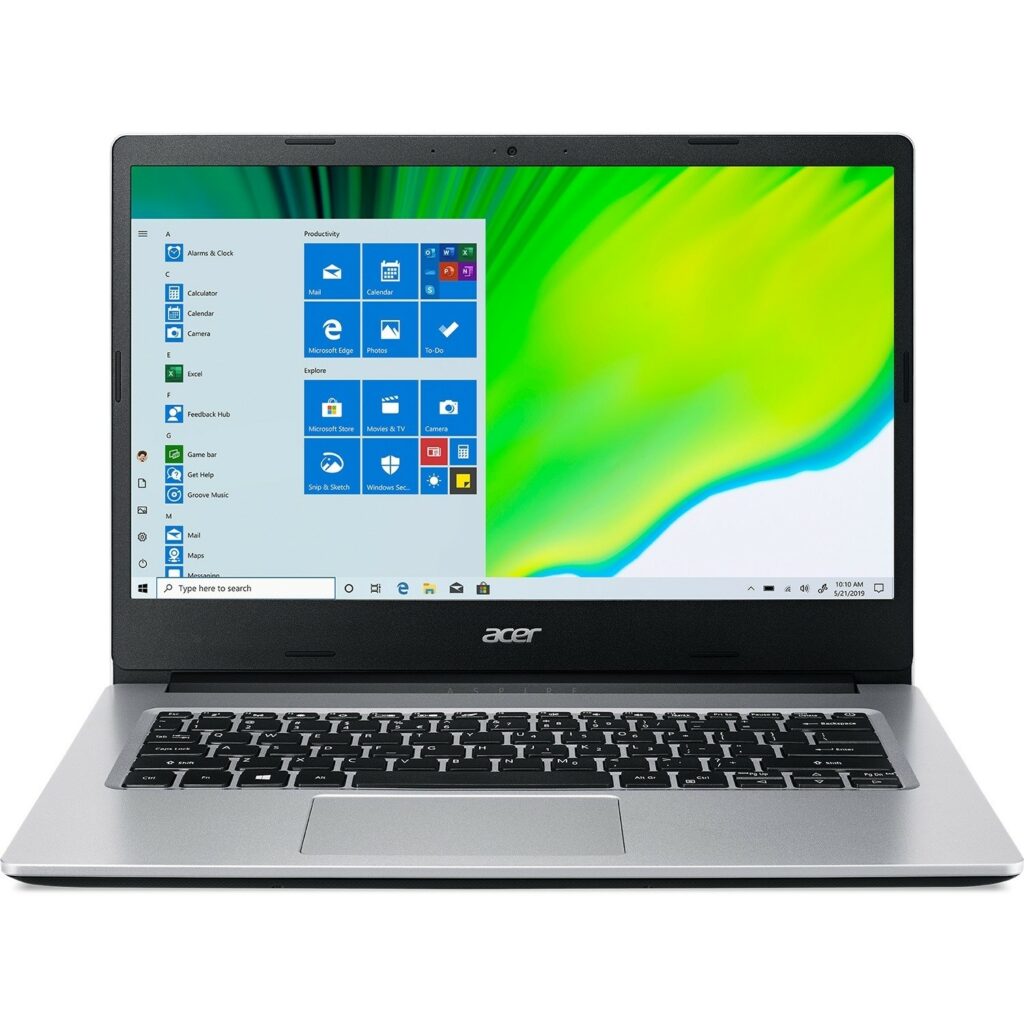 Acer Aspire 3
Operating System – Windows 11
Processor – Intel Celeron N4500
Screen Size – 14″
Display – LED
Memory – 4GB RAM
Storage – 128GB SSD
Warranty – 1-Year
Price: £269.95 (Inc Vat)
Lenovo IdeaPad 1i Gen 7
Operating System – Windows 11
Processor – Intel Pentium N5030
Screen Size – 14″
Display – Full High Definition
Memory – 4GB RAM
Storage – 128GB SSD
Warranty – 1-Year
Price: £299.99 (Inc Vat)
Choosing The Right Spec On Budget Laptops
We come across good quality laptops every month that often drop below £300 and you will too but it's certainly becoming more difficult to get a good laptop for less. The best bang for buck in the list if we were to choose would be the the Asus Vivobook 15 X515JA which is a very good laptop with an Intel Core i3 processor. This is still a great daily laptop although there are newer and more powerful operating systems available, you'll be paying. few hundred pounds more for the pleasure.
The i3 processor can be comparable to an Intel Core i5 (although not quite as fast) which is suitable for mid-range use and will handle basic and more advanced tasks such as running Windows Office 365 Applications (Word, Excel, PowerPoint, Outlook etc) all at the same time without noticing speed issues.
Providing you have a strong internet connection, you're unlikely to see disruption browsing the web, video streaming and listening to music with these applications open, too. If you're looking to upgrade your broadband you may find this article useful which covers the best broadband packages in the UK.
That's where the limitations are met with these kinds of laptops under £300. If you're looking to browse the web, manage emails, use Microsoft apps and store files specifically, then you're in the right place. Using multiple cloud apps will often result in sluggish performance with these machines.
Intel Pentium, Intel Celeron and AMD Athlon processors are designed for light-midrange use. If you're looking to use any of these for gaming then stop right there. Gaming-specific laptops are pretty expensive, but worth the investment if you're a dedicated or professional gamer.
eBay has a good range of Gaming Laptops and you'll often find the best one-off deals from various sellers all year round. You'll need to up your budget to £600+ with a Core i5 processor (min) although you're likely to come across a few clearance-type deals for less.
Laptops For Business and Educational Use
Budget laptops are generally dual core storage, 4GB RAM and 64-128GB applications. They have integrated graphics cards unlike more expensive laptops which are standalone but that shouldn't put you off as it gets a little technical and is substantial enough for regular work.
Just trust us on these 5 (or similar) laptop deals that they'll be sufficient for both educational purposes with children and teens using them for homework, emails, video streaming and general storage purposes.
The same applies to business use. Unless your job requires the use of multiple cloud SaaS products (Software-as-a-service) you'll be happy limiting your budget and sticking with something similar. If your Laptop is funded by your company then you may as well choose something with a bit more punch. Something with 8GB of RAM and 256GB SSD with a Core i5, i7 or i9 processor.
The display is a personal preference, but we think you'll agree if you compare an 11″ inch screen to a 14″, you'd much prefer using the 14″. In comparison, a MacBook Air is 13″ and is considered a good compact size for transportation and weight if you've ever used one.
Price point-wise, a Macbook Air is out of the question, but feel free to have a look around as you may find someone looking to sell used from around 2017 but expect to pay more than £300.
Chromebooks, although not featured in this list are actually a great choice for children or adults who generally just watch videos, read the news and check their emails. The difference between Chromebooks and Windows laptops is they use Google's Chrome OS operating system. Similarly, CloudBooks runs Microsoft's pared-back Windows 10 S operating system.
If you're wanting a Chromebook, then an Acer Chromebook is a good choice.
Conclusion
Budget laptops under £300 may sound like you're trying your luck when we are surrounded by laptops retailing over £500, £1000 and even £2000.
By conducting research and carrying out our user tests of entry-level laptops, there are actually some pretty good options out there. Many are overkill for what you'll actually use them for that retail at over £500, but remember to plan your usage and more importantly how you will use it in the next 3 years.
If you are going to be using lots of software applications for work then these probably won't be quick enough. If you're using them for general purposes and require a good amount of storage, then you're in the right place.