Inspirational Ideas For Holidays (2023)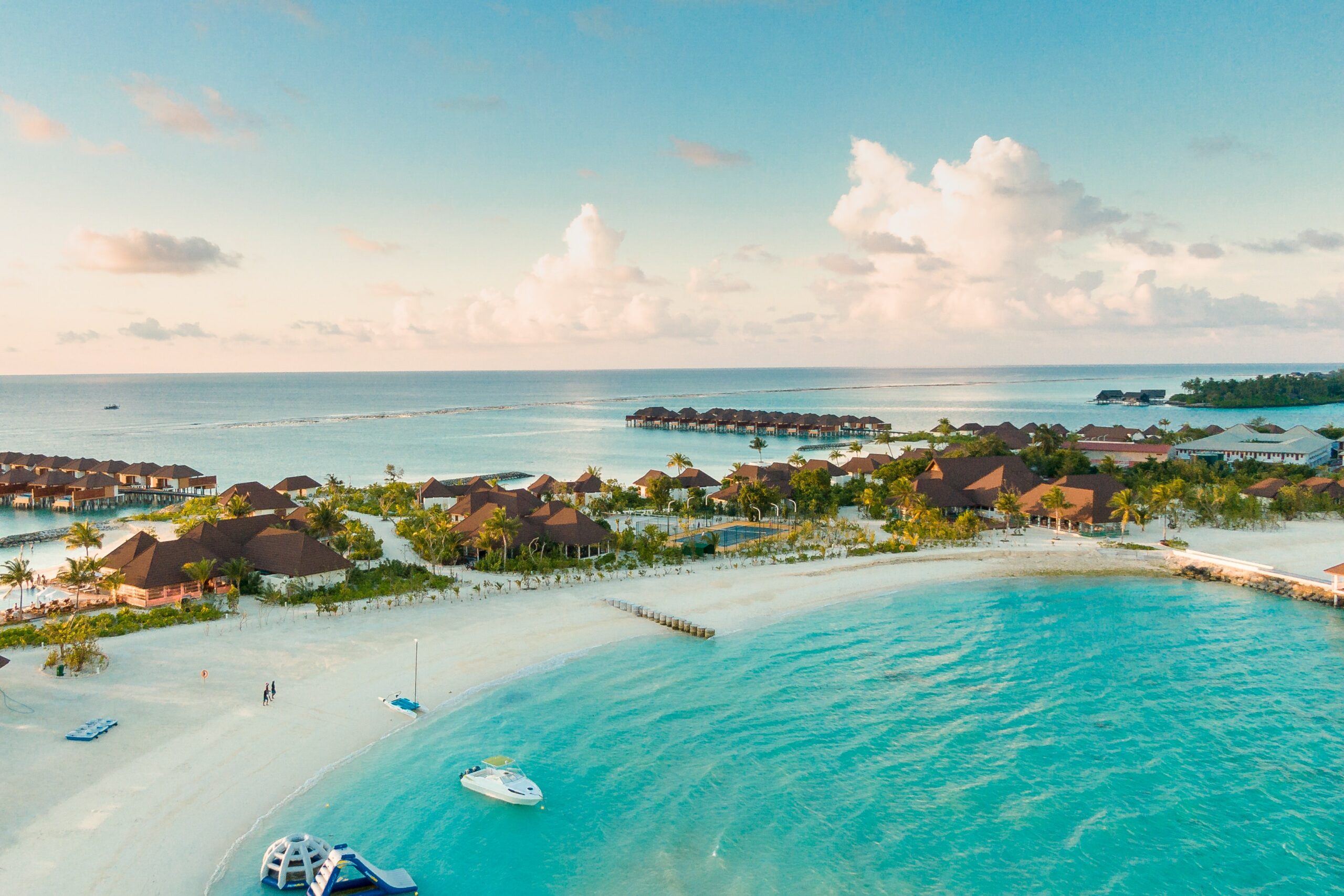 Introduction
Choosing your next holiday destination can be a time-consuming and sometimes unenjoyable task, to say the least. There are literally thousands of destinations published by travel companies and recommendations across the web and social media to keep your options open for a lifetime!
The good news is, we've got a fantastic variety of Staycations, European and International suggestions for you to help whittle down your options. It's understandable that we are all different and we all like different qualities in life when it comes to a holiday.
Before You Start Planning – Top 5 Tips
You'd be surprised that millions of us dive in head first and start looking at holidays and short stays without considering the most important things before committing. These are:
Consider your overall budget and plan where you can save money
What are you wanted to achieve/take away from your trip
Your eligibility to travel safely to holiday destinations
Are you travelling with children and pets?
Are you prepared to travel longer than 4 hours?
All these points may seem obvious but you should plan as much in advance and always allow a small margin of incremental expenses over your planned budget.
Eligibility to travel to specific destinations for example can often cause complications to inexperienced travellers as you may need travel vaccines to enter countries with greater risks of yellow fever, typhoid or hepatitis A, for example.
You can find out more by visiting the NHS website Here.
Holiday Destination Ideas
Here are some of our top picks for destinations which will inspire you and the family and are guaranteed to be packed with adventure, iconic history, stunning scenery or sunny, relaxing beaches.
Spain
Spain is often considered the go-to destination for many as there are summer deals or city breaks available at affordable prices.
Barcelona
Barcelona is an excellent destination for families, friends or couples who want to get away from the pressures of everyday life as it offers so much diversity. Barcelona has many attractions, such as the Magic Fountain, Parc Güell, La Sagrada Familia, and 37 Michelin-star restaurants.
From culture and art to theme parks, sporting attractions and beaches, it really is the go-to place for good weather, food and entertainment at just over 2 hours' flight time from London.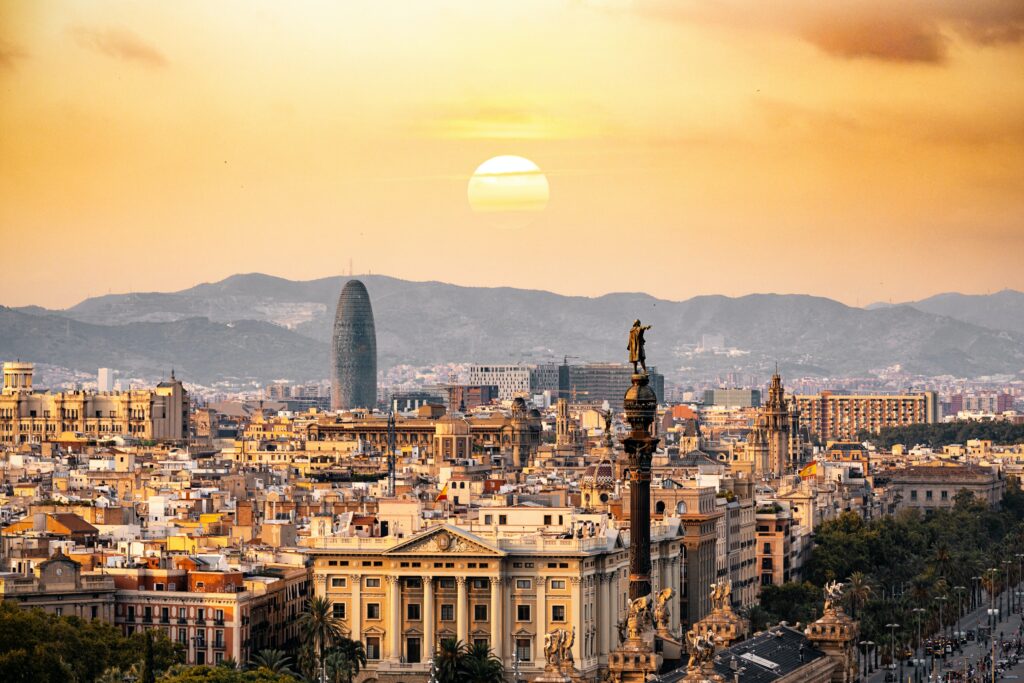 Valencia
Valencia is the third largest city in Spain and a major economic hub. It is also one of the most popular tourist destinations in Europe.
Valencia has a wide range of attractions for tourists, including the City of Arts and Sciences, the L'Oceanografic aquarium, and Valencia's historic centre. The city also has a number of museums such as the Mestalla Stadium Museum and the National Museum of Art.
The cost of living in Valencia is quite low compared to other European cities like London or Paris, making it an attractive destination for families looking to save money on dining and everyday essentials.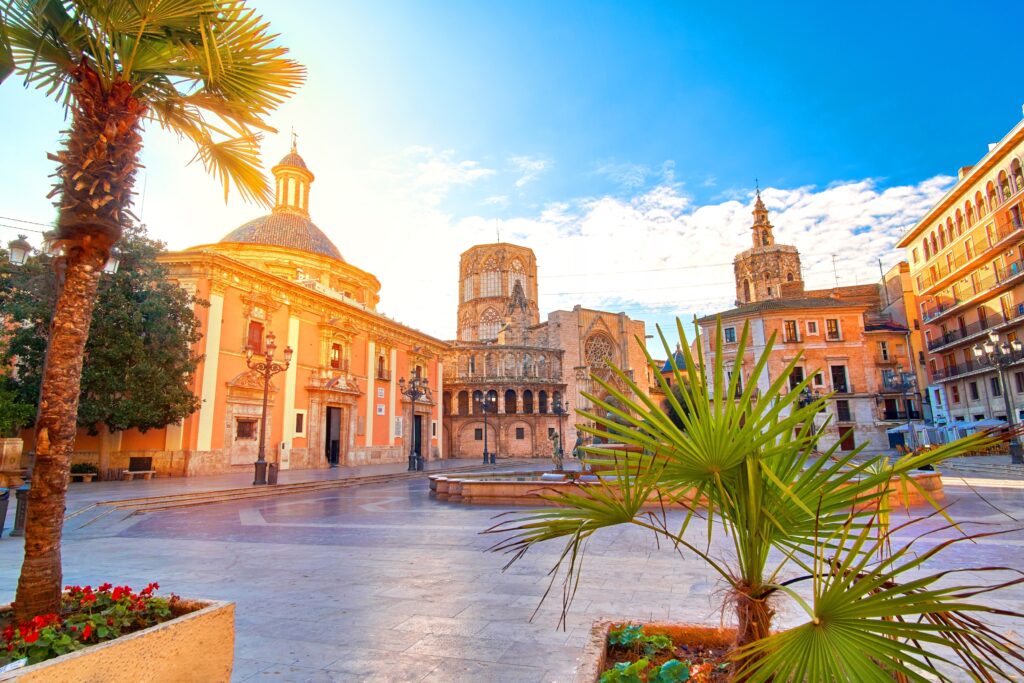 Segovia
Segovia is a small town in the north of Spain. It has a population of around 40,000 and is situated on the Rio Eresma, near Madrid. Segovia is known for its historic medieval architecture and Roman aqueduct.
Segovia has a lot to offer as an ideal holiday destination for families. There are many activities that families can enjoy such as visiting the Aqueduct or going to one of the many museums in the town. The city also has many green spaces where children can play and explore nature, safely.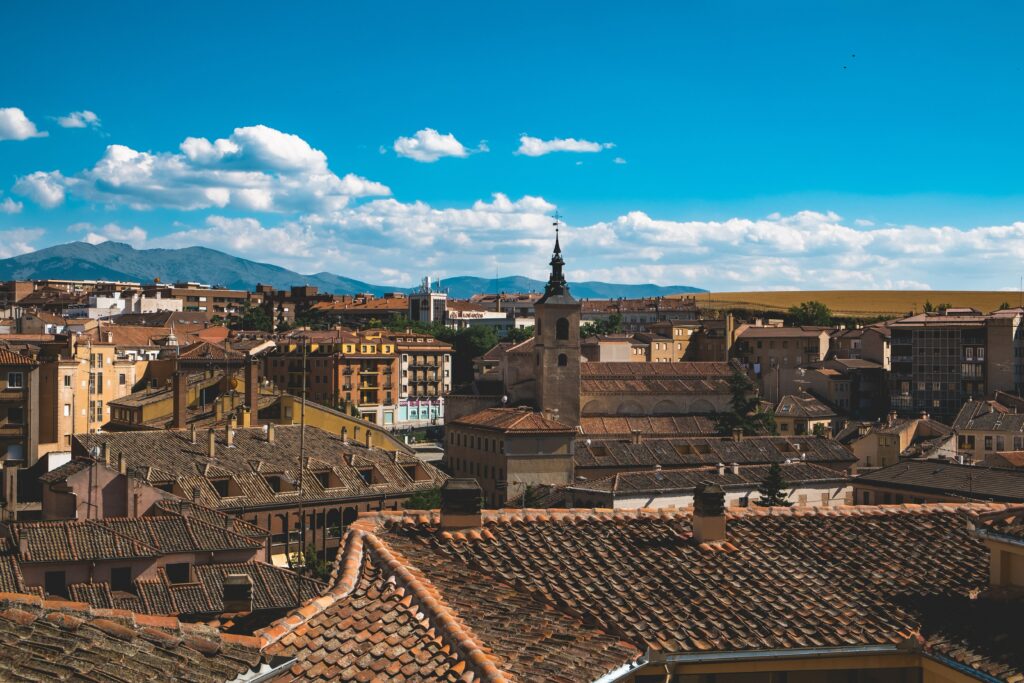 Seville
Seville is a city in southern Spain. It has a rich history and culture which make it more attractive to travellers who are interested in historical cities in Europe.
Attractions such as the Seville Cathedral or Alcazar Palace are among the most visited by holidaymakers for their exquisite architecture.
There are also plenty of parks and gardens where you can spend time with your kids, for example, the Parque Maria Luisa or Parque De La Ereta.
Seville is also one of the best places for foodies – there are plenty of options for both Spanish dishes and international cuisine. You can try traditional dishes like paella or tapas, but there are also some delicious international restaurants if you want to try something different from time to time!
It's easy to get around Seville too – there are plenty of buses that will take you anywhere in the city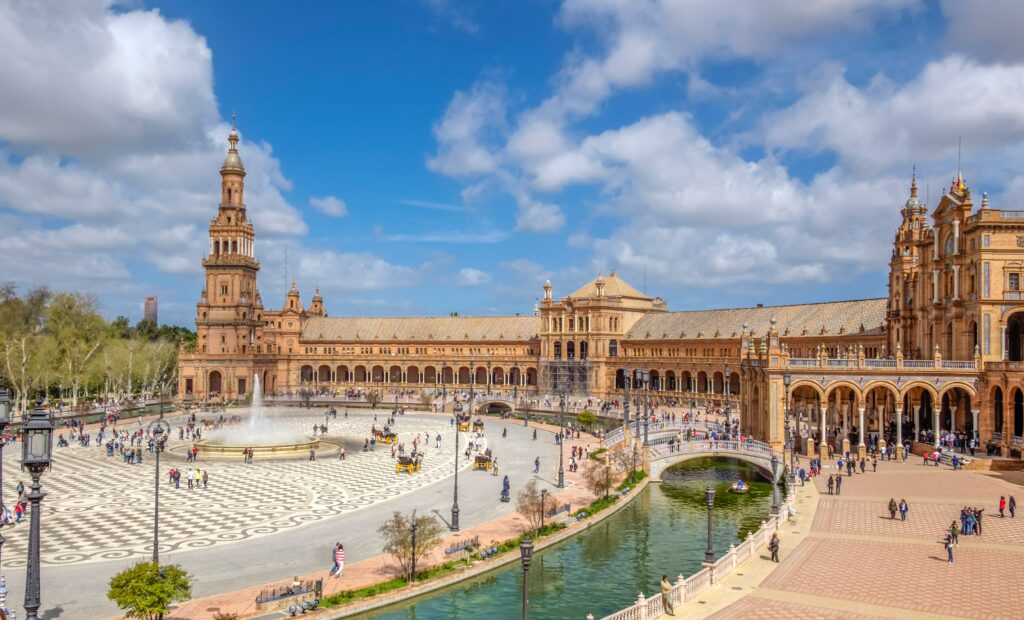 Marbella
Marbella is a city in Spain that is located on the Costa Del Sol, and it is one of the most popular tourist destinations in Europe. The city has a population of over 100,000 people and it has been growing steadily for the past few years.
Marbella Spain is a great place to go on holiday because it has an excellent climate all year round. It also has a wide range of activities for tourists to enjoy such as golfing, water sports, horse riding and is the go-to hot spot for nightlife and beach parties amongst partygoers.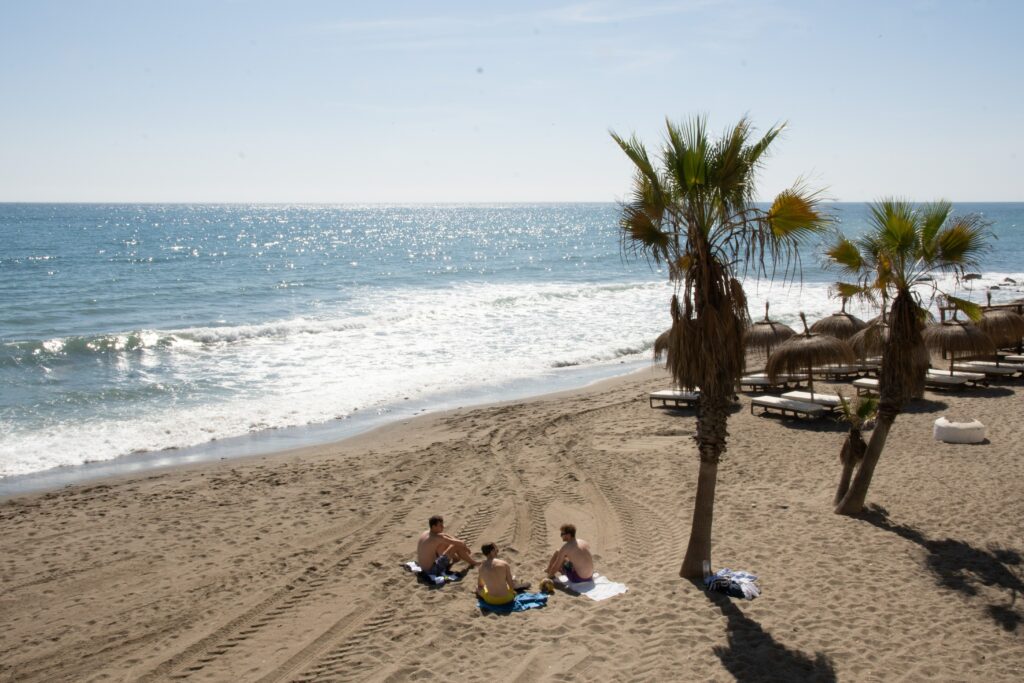 Portugal
In recent years, Portugal has grown in popularity among tourists and for good reason. The Algarve coastal line has destinations suitable for families, singles holidays and group holidays.
Vilamoura
Vilamoura is a small town in the Algarve region of southern Portugal, located on the shore of the Atlantic Ocean. It has one of the best beaches in Europe, with a beautiful coastline and a mild climate.
The Portuguese Riviera is one of the most popular tourist destinations in Europe and this small town attracts many visitors every year. Vilamoura has been developed as a resort town, with high-quality residential areas and golf courses that are among the best in Europe. For golfers, April is a good time to visit as the temperature is around 20ºC.
It also features a stunning marina with modern and traditional bars for those who are looking for a relaxing evening overlooking an impressive selection of yachts.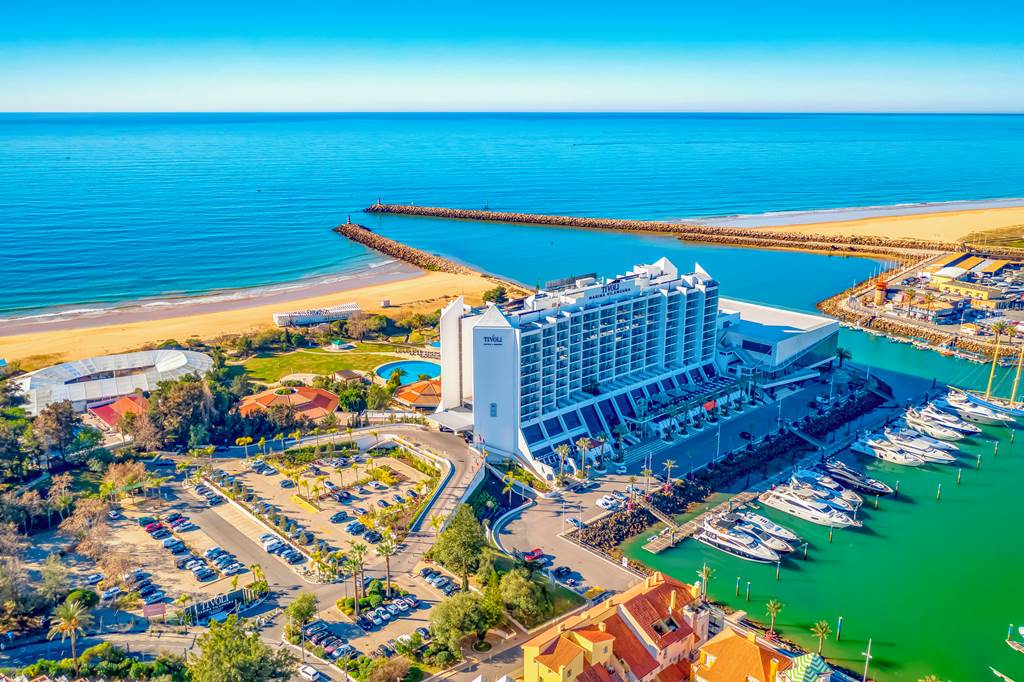 Evora
Evora is a beautiful city that has been declared a UNESCO world heritage site. It's one of the best places to visit in Portugal for its history and culture.
The city of Evora is located in the Alentejo region, which is known for its vast plains, rich variety of flora and fauna, and historic towns.
The historic centre of Evora has been declared a UNESCO world heritage site because it's one of the best examples of urban planning from the Roman era. The architecture is worth the visit alone.
It has an old town with many historical monuments such as the Cathedral (Sé de Evora), Misericórdia Church, Museum of Sacred Art (Museu de Arte Sacra), and more.
There are also many great restaurants to enjoy good food while you're there! As holiday ideas go, this is a somewhat overlooked or unthought-of destination that's just a few hours on a plane.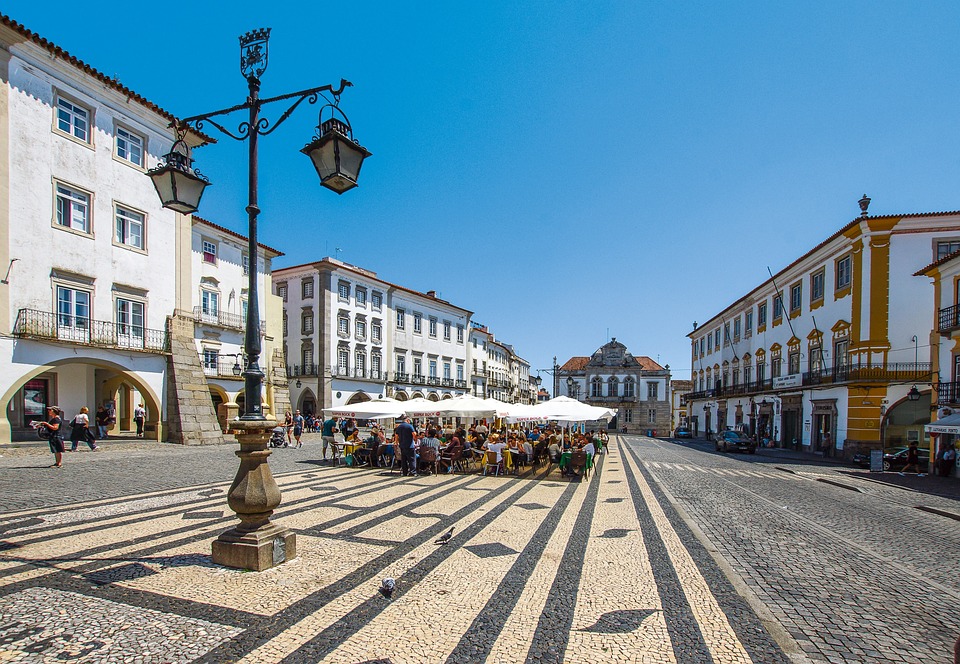 Madeira
Madeira Portugal is a tiny village in the Algarve that is slowly emerging as one of the most beautiful places in Europe. It's situated on a hill and has a small population of around 2,000 people.
Madeira Portugal has been attracting many tourists over recent years, who are drawn to its natural beauty and friendly locals.
The beach is one of the main attractions for tourists, with its soft sand and crystal-clear water.
Lisbon
Lisbon is the capital of Portugal, and while it's a relatively small city, it's packed with things to do and see.
Lisbon is a very popular tourist destination due to its history and beauty. The city has been influenced by many cultures, including Portuguese, Moorish, Jewish, and Italian.
The city is home to some of Portugal's most important landmarks such as the São Jorge Castle (which is also known as Castelo de São Jorge), Belém Tower and Jerónimos Monastery. Lisbon also has a rich cultural heritage which includes museums like Museu Nacional de Arte Antiga and Museu Nacional dos Coches.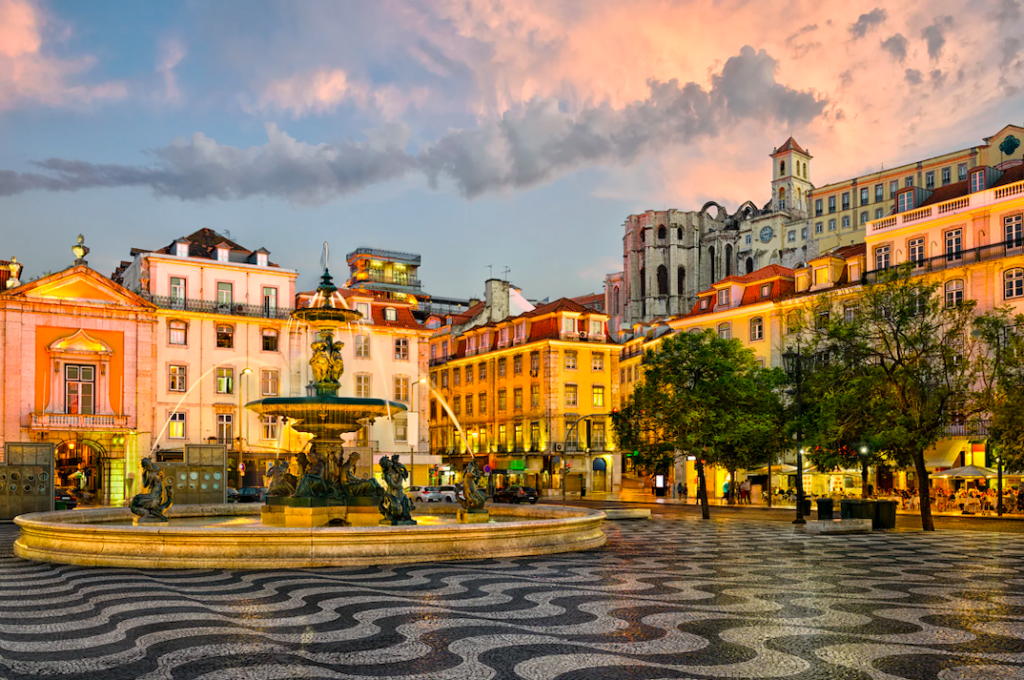 Lagos
Lagos Portugal is a great place to go on holiday because it has the perfect mix of history and modernity. With its beautiful beaches, mountain ranges, and medieval towns, it is no wonder that it attracts so many tourists each year.
It is an ideal destination for those who want to experience the best of both worlds – old and new. Lagos Portugal offers a unique blend of culture, history and natural beauty that should be on your bucket list of holiday ideas for your next trip.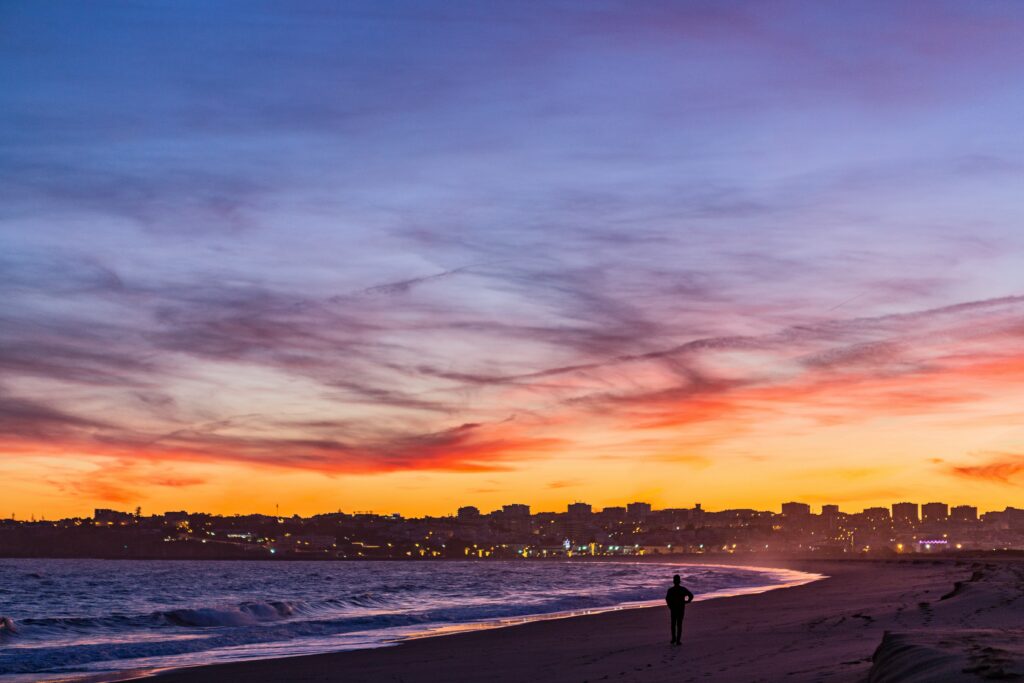 USA
The United States of America needs no introduction with no end of destinations to discover for your next trip. Quite frankly, it's quite difficult to select a handful of holiday destinations, but here we go…
Texas
Texas is a great state in the USA that has been welcoming tourists for many years. With its diverse culture and rich history, it's a trip of a lifetime similar to how many describe Las Vegas but for different reasons.
Texas has a lot of attractions that can be enjoyed by both adults and children. There are many theme parks like Six Flags, Sea World, and no end of world-famous Steak houses for the foodies amongst us.
There are also historical places like the Alamo and Fort Hood Military Base where you can learn about the state's past.
If you're into activities such as camping, hiking, or visiting one of the many museums around Texas then you're in the right place. We recommend visiting Austin which has so much to offer from music festivals and nightlife to boating experiences and much more.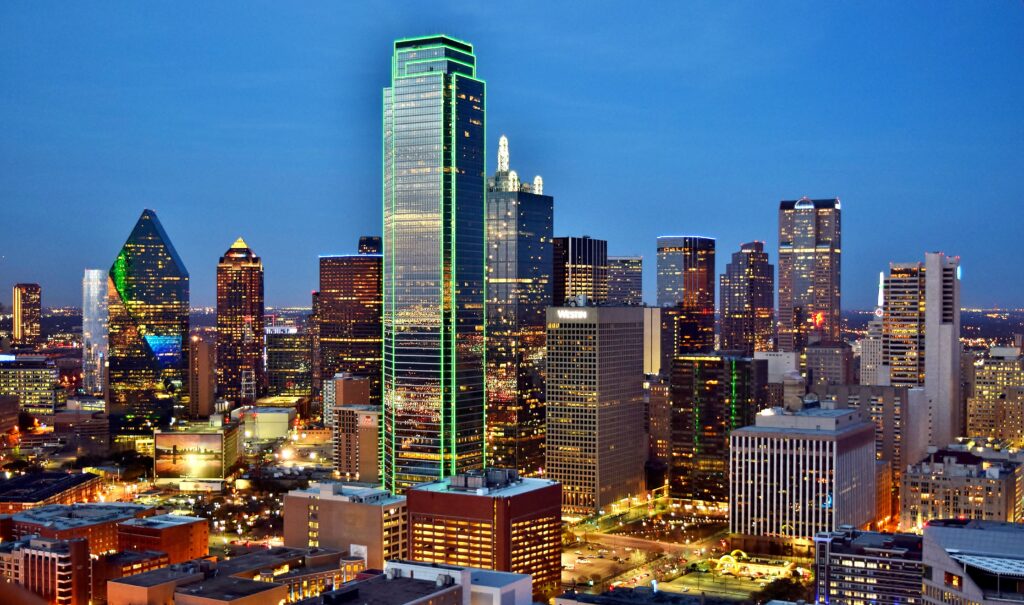 Seattle
The city has a lot of parks and green areas, which makes it an ideal destination for those who love nature. On the flip side, it is home to mega tech companies such as Amazon and Microsoft which make it a technologically advanced city to visit.
There are also many museums in Seattle that make it a great destination for those who love art or history on their doorstep.
Seattle is one of the most family-friendly cities in the United States, which makes it perfect for holidays with children. The city has lots of attractions and activities to do with your kids, so you will never get bored during your stay here that's for sure!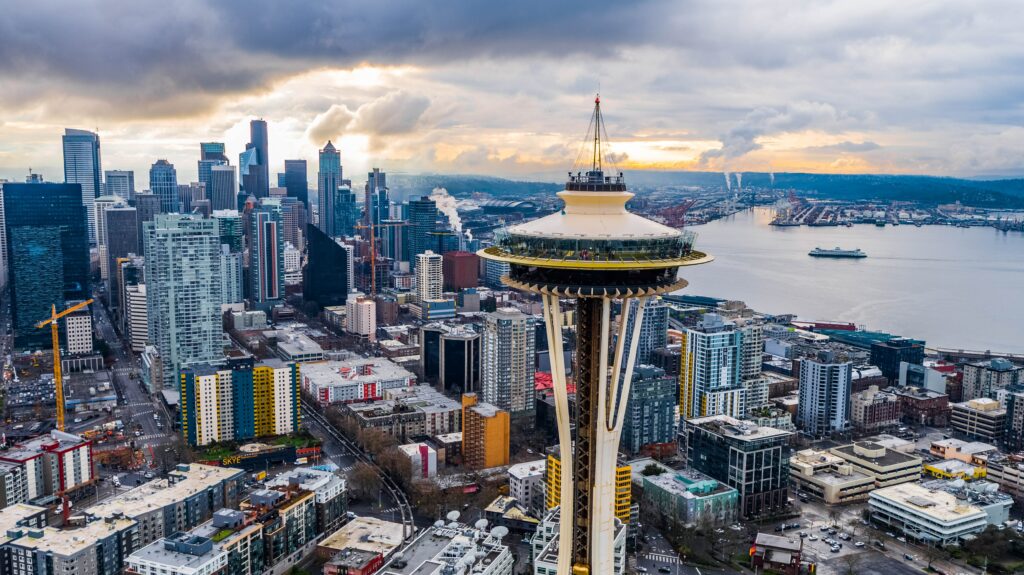 San Francisco
San Francisco is a beautiful place that can be enjoyed by people of all ages. It's a city with many attractions and activities for the whole family.
Some of the top tourist attractions in San Francisco are the Golden Gate Bridge, Alcatraz Island, and Fisherman's Wharf. It's also known for its shopping experience with large malls, boutiques and markets.
San Francisco has many wonderful restaurants that offer different cuisines such as Mexican food, Italian food, Asian food, and seafood. There are also many parks in San Francisco where you can go on walks with your family or friends such as Golden Gate Park or Presidio Park.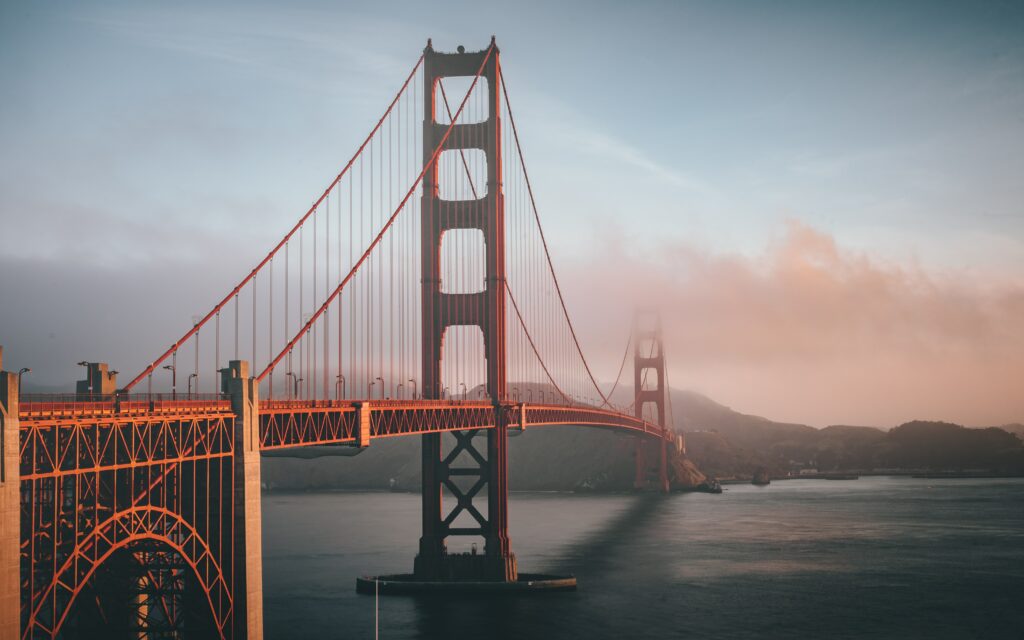 Chicago
Chicago is one of the most beautiful cities in the United States. It has a great history and is famous for its architecture. Chicago is a city that has something for everyone.
Attractions such as the Navy Pier with rides, shops and dining make it an action-packed day out which won't disappoint. There's also the Lincoln Park Zoo and Shedd Aquarium which are also worth visiting if you love wildlife and aquatic creatures from around the world.
The city has great transportation links that make it easy for visitors to get around without too much hassle. Chicago also has some of the best hotels in the world with luxurious amenities that make it perfect for families on holiday together.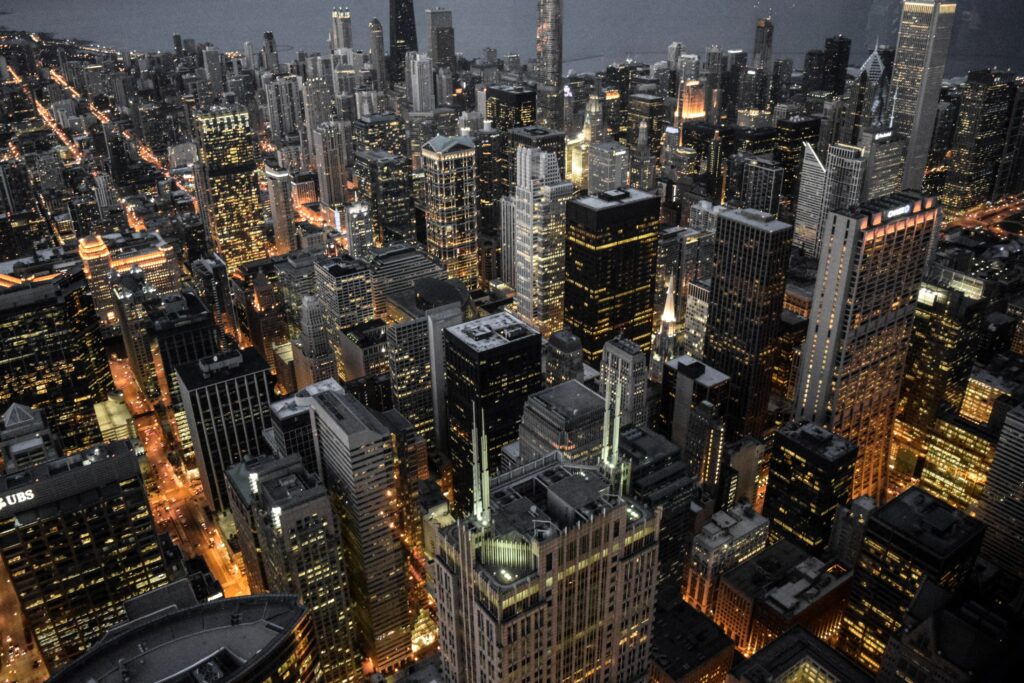 New York
The Big Apple needs no introduction as it's considered to be the most vibrant and lively city in the world, let alone America.
There's so much to see and do in New York – from world-class sporting arenas and Broadway shows to amazing restaurants, central park, skyscrapers and advertisement boards you could watch for hours – so no matter what your interests are you'll find something fun to do while visiting this iconic city!
It's climate varies during the seasons so if you want a warm summer or a cold winter experience, then it delivers on many different levels.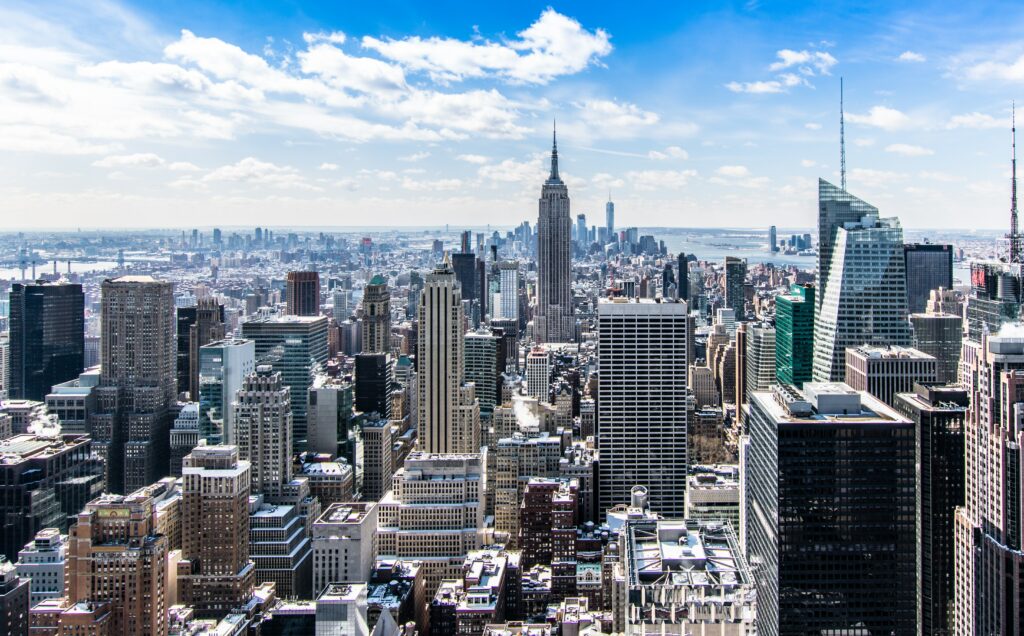 United Kingdom
Inspiration for your next trip away doesn't have to be abroad if you're from the UK. A country break or city break is just as enjoyable and budget friendly.
Staycations are increasingly popular with young families and couples looking for a romantic escape.
Whether you choose luxury over the countryside or replace the sun with mountains, some of these destinations might just be the ticket!
Lake District
The Lake District is a place of natural beauty, with a rich and varied landscape. The area has been designated as one of the first National Parks in the UK and is home to some of England's most famous mountain ranges.
One of the best things about The Lake District is that it is extremely dog friendly so you can go walking along the beautiful countryside and call in at your nearest pub for a well-earned hearty meal and drink.
From walking and cycling to fishing, bird watching or just enjoying nature from your hotel surroundings, there are plenty of ways to enjoy this beautiful region.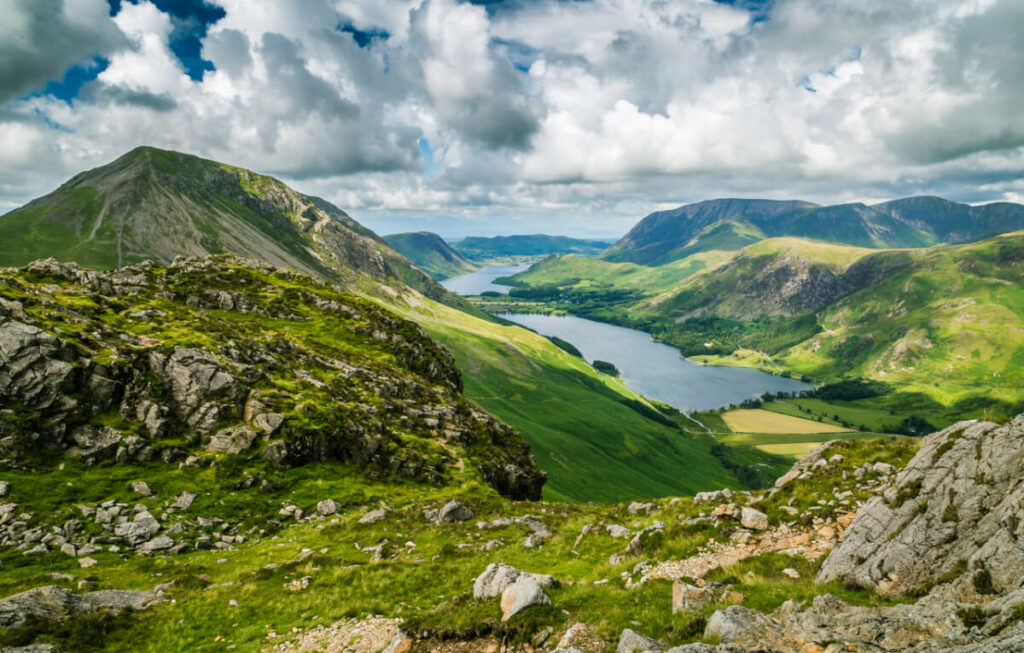 Cornwall
Cornwall is a county in the southwest of England and it is a great place to visit with family and friends who are looking for a break and to enjoy the coastline.
The county has beautiful beaches and coves, as well as surfing opportunities. There are also many historical sites to visit, such as Tintagel Castle and Bodmin Moor. The nightlife is vibrant, with many pubs and clubs in Cornwall where you can dance the night away with your friends.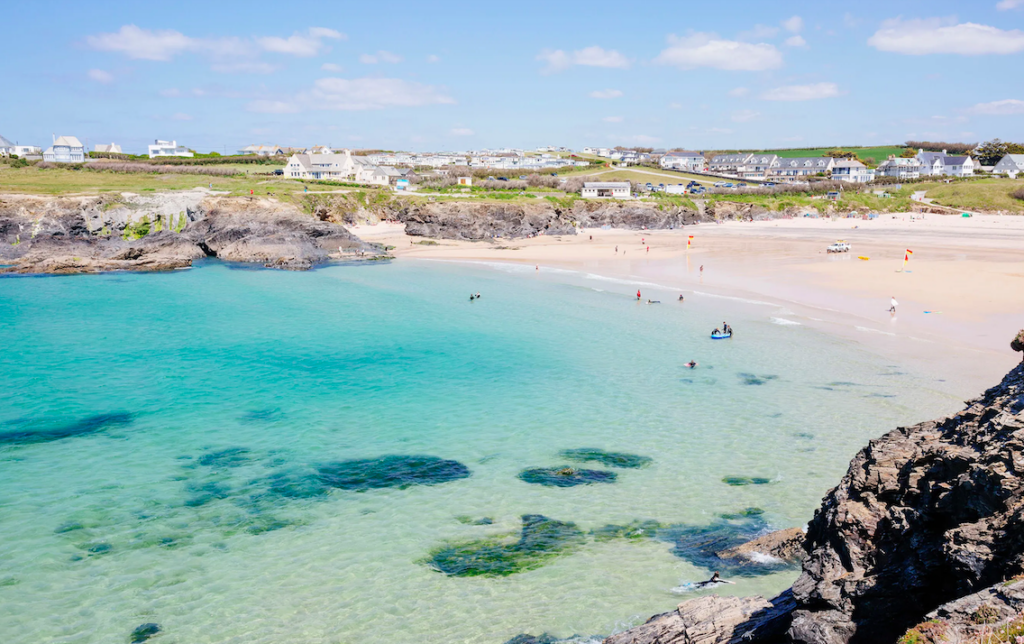 Edinburgh
Edinburgh is a city that has a lot to offer. It has many attractions for the whole family and it is also a great place for couples to visit too.
The city is rich in culture, history and architecture. This can be seen in the buildings and monuments that are scattered all around the city. There are also many museums that are worth visiting for those who want to learn more about Edinburgh's history.
Edinburgh also has some of the best restaurants in Scotland, so visitors will not go hungry during their stay here. There are plenty of pubs too, where visitors can enjoy a nice pint of beer or drink from the bar if they prefer something non-alcoholic.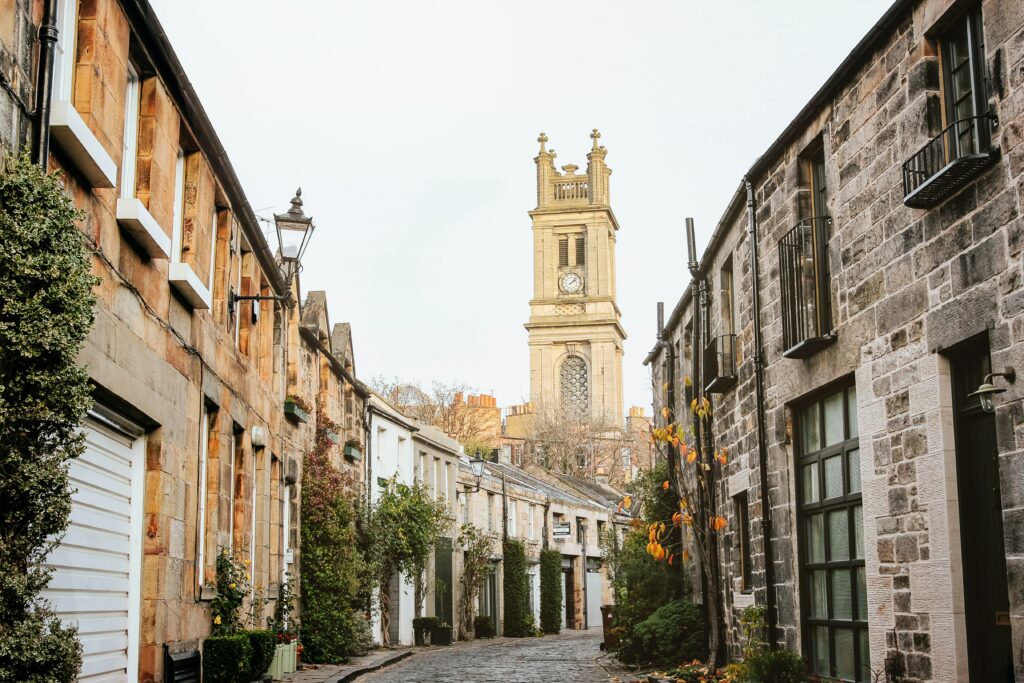 Belfast
From the vibrant nightlife to the rich history, Belfast is a city that has so much to offer and is often overlooked by many looking for trips within the UK.
Belfast is a city with many different neighbourhoods and each one offers its own unique experience. For example, Titanic Quarter offers visitors a chance to explore Belfast's maritime history through interactive exhibits and an audio-visual show that tells the story of the Titanic.
There are also plenty of great restaurants and shops in the area that offer visitors an opportunity to get out and explore Belfast's lively nightlife and shopping scene.
As inspiration and ideas go, this is a cheap and cheerful trip that won't cost the earth to visit.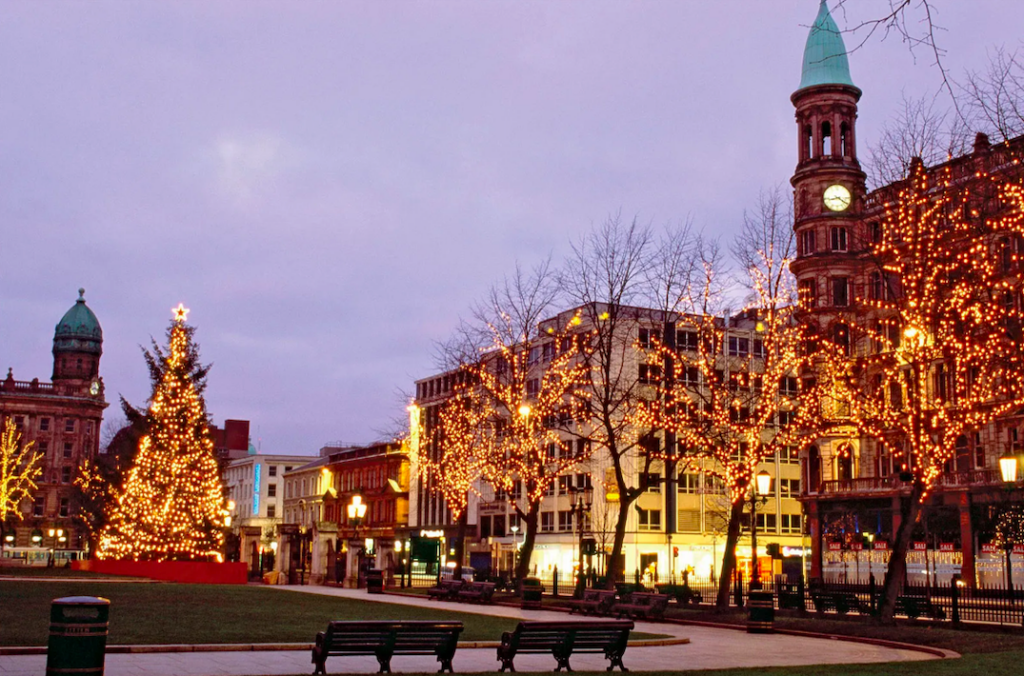 Brighton
Brighton UK is a town on the south coast of England, in Sussex. It is a popular destination for tourists due to its proximity to other major cities in the United Kingdom, such as London.
Brighton is one of the most ethnically diverse towns in the United Kingdom. It has been ranked as one of the happiest places to live in the country. Brighton has a vibrant nightlife with many bars and clubs that are open until late at night.
Attractions such as the Brighton i360, Brighton Palace Pier and Brighton Toy and Model Museum are definitely worth the visit.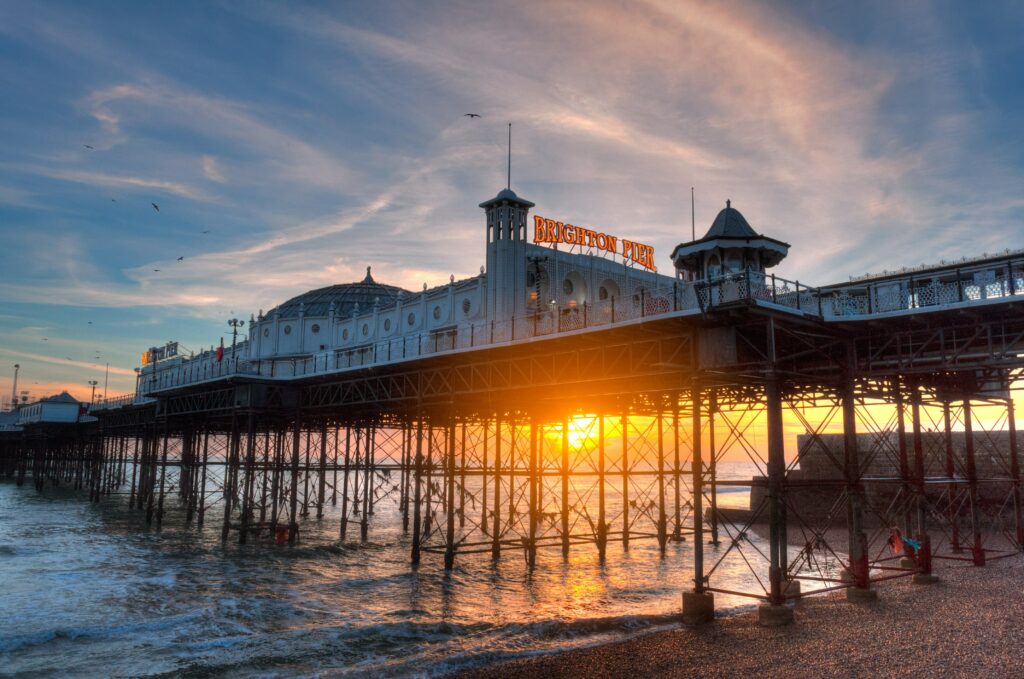 Italy
Home of the Pizza, what more do we need to say about Italy when it comes to holidays? There's nothing quite like fine dining or taking a tour around the beautiful attractions, roman temples and watching the sunset in style on your honeymoon for newlyweds.
Here are some of our suggestions:
Milan
Milan is a great place to visit with its rich history, culture, and architecture. It is a perfect mix of old and new. The city's design is based around the central Piazza del Duomo which has been Milan's religious and social centre for centuries.
The city was once an important power in Italy as it was the capital of the Kingdom. Fast forward to today and the city's heritage is still at heart with incredible architecture and an outright feel of fashion and class.
Many designers such as Giorgio Armani, Dolce & Gabbana, Prada, Versace, Valentino and others all resided in the city at one point or another. Therefore the retail experience is a shopper's dream!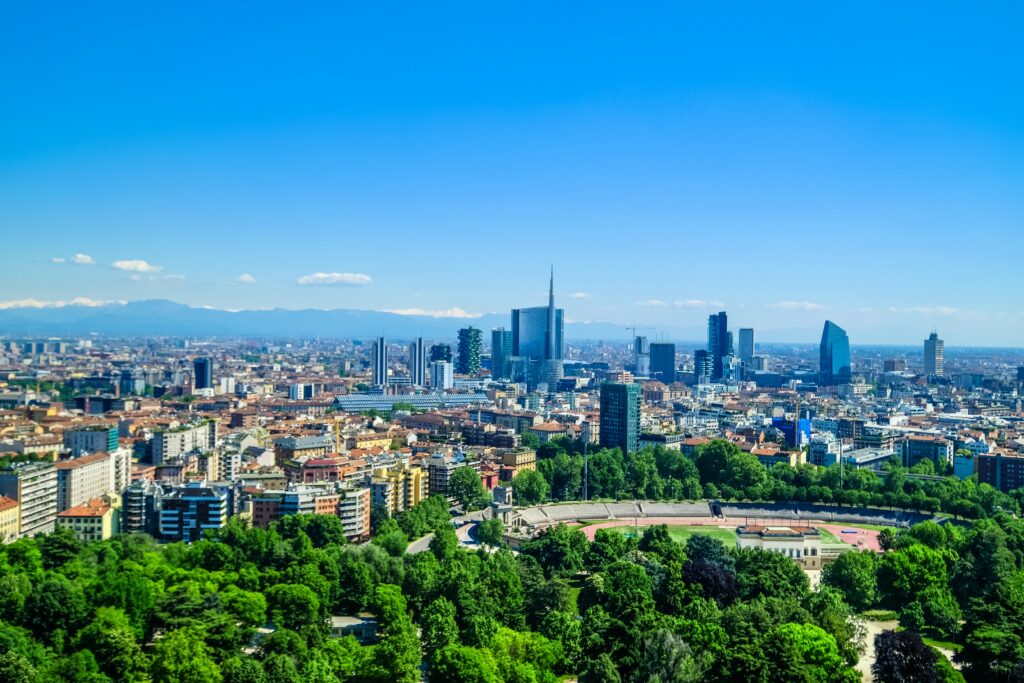 Venice
Venice is a beautiful city and it is not just a front for tourists. The locals love it too. It has an interesting history like many places in Italy and there are plenty of things to do even though it is considered to be a very relaxed place.
Venice contains some of the most beautiful architecture in the world, with buildings that date back to the 12th century and a canal system that dates back to Roman times.
With its rich history, delicious food, and unique culture, there's a reason why it's on our list.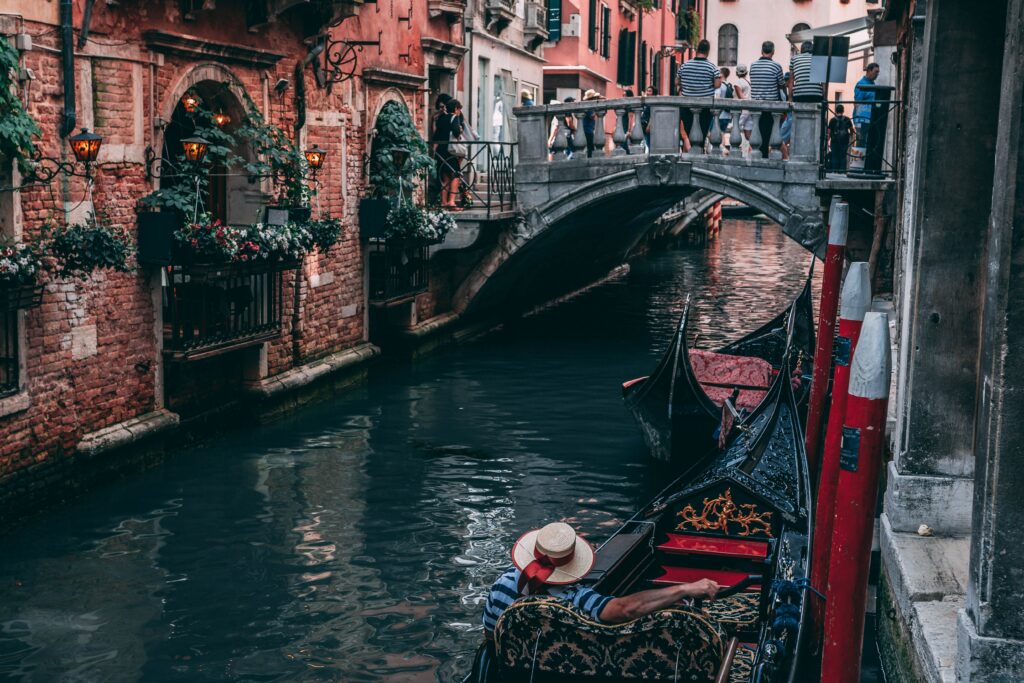 Rome
Rome is the capital of Italy. It is one of the most historic and popular cities in the world.
If you want to relax, you can take in the beautiful views from places like Piazza del Popolo or Villa Borghese Park, which offer stunning vistas over Rome's Tiber River Valley or out over Rome's rooftops in the summer respectively.
There are also many luxury hotels in Rome where you can spend your vacation days relaxing in luxury before returning home with new memories and stories to tell!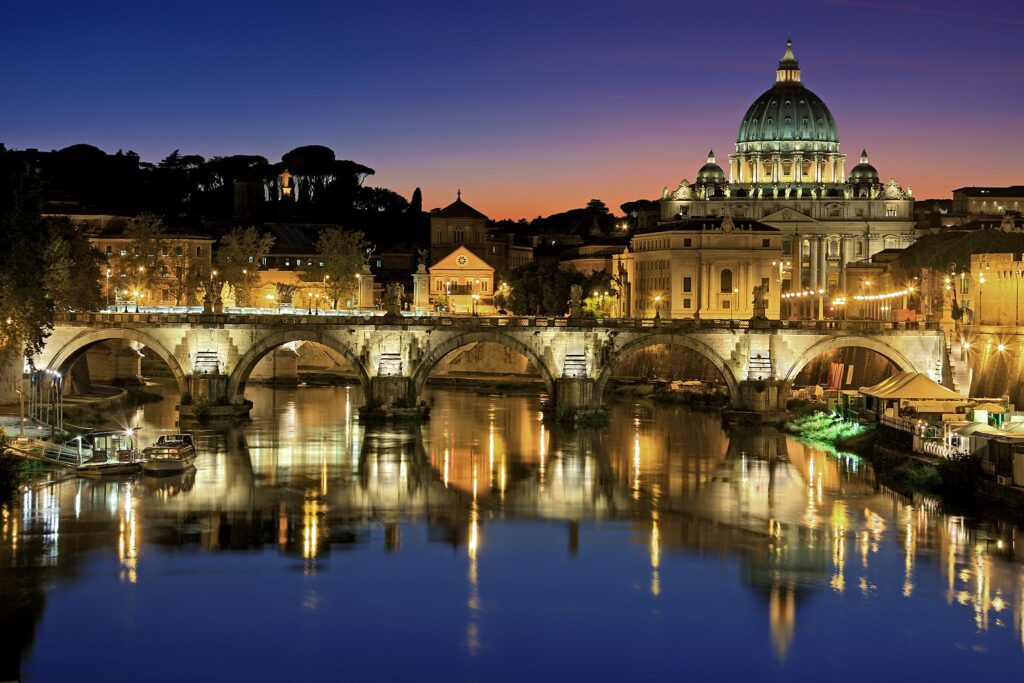 Florence
One of the most beautiful and romantic cities in Italy. It has a rich history that is evident in its architecture, art, and culture. The city has an amazing food scene with delicious dishes like Florentine Steak, Bistecca alla Fiorentina.
The city also offers a variety of things to do such as the Uffizi Gallery which houses some of the world's most priceless paintings by Michelangelo and Leonardo da Vinci.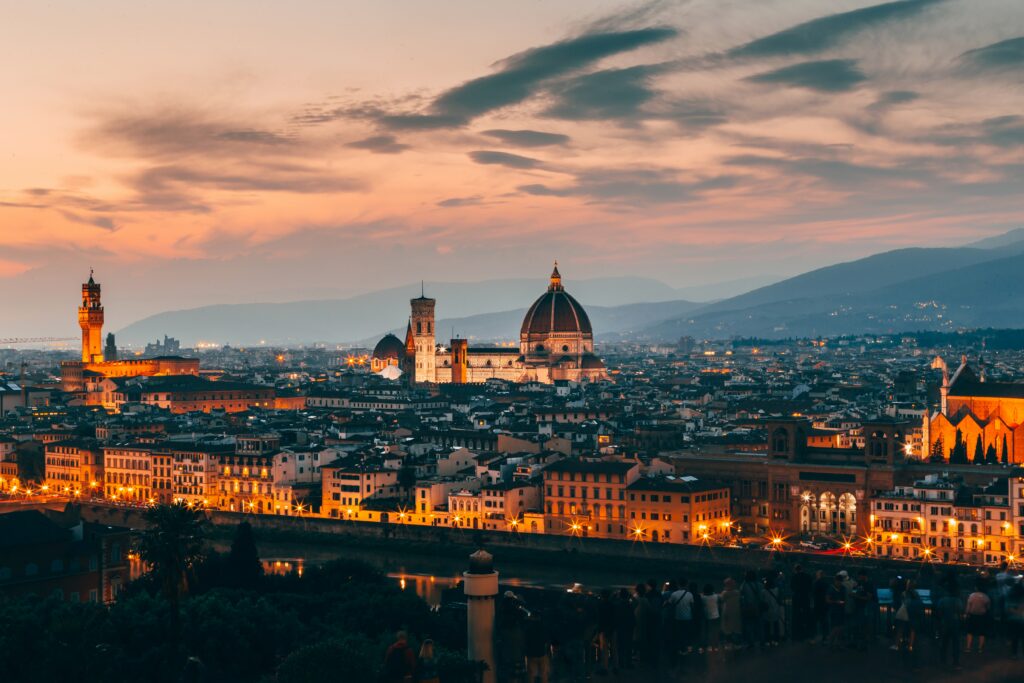 Naples
Naples is a city in Southern Italy, on the coast of the Mediterranean Sea. Naples has been one of Europe's most influential cities for centuries.
Naples has a rich history and culture that dates back to ancient times. It was once the capital of the Kingdom of Two Sicilies and part of the Roman Empire. The city is also famous for its pizza, pasta, coffee and gelato.
One reason why Naples is a popular tourist destination is that it's a beautiful seaside city with an old-world vibe. It also offers many historical sites and landmarks to visit, such as Pompeii's archaeological site or Mount Vesuvius – which destroyed Pompeii in 79AD.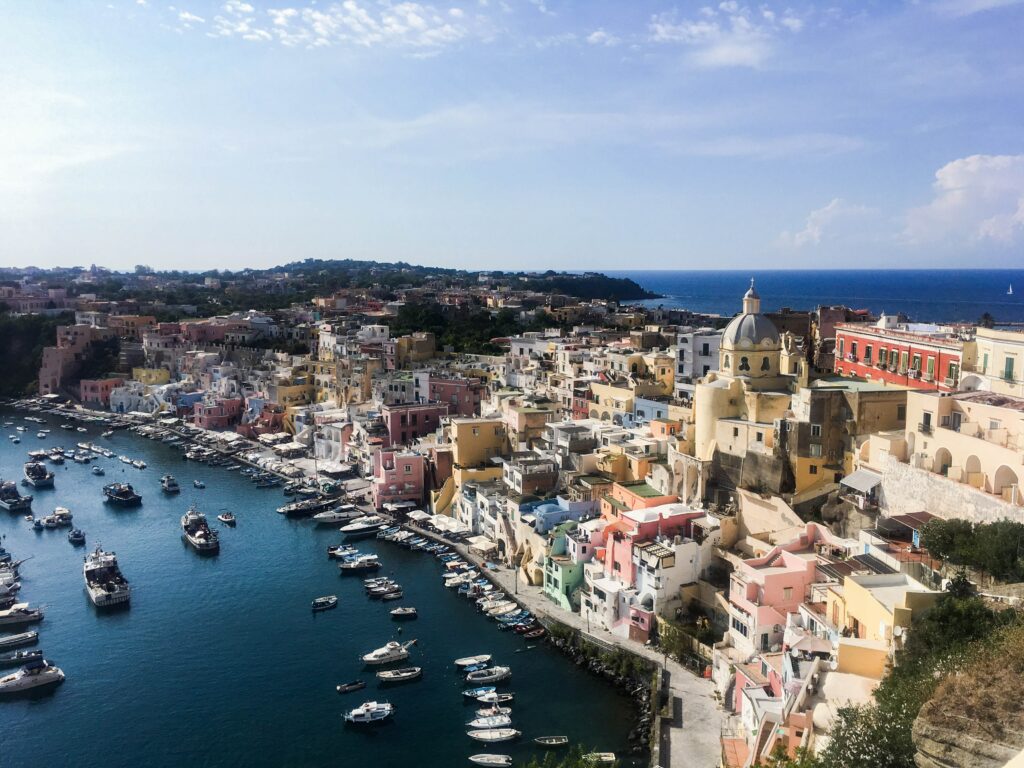 Maldives
Located in the Indian Ocean southwest of Sri Lanka and India, is the Republic of Maldives. Made up of 1,200 islands it is one of the most remote, yet beautiful parts of the world.
Being close to the equator, the temperature very rarely drops below 25ºC with peaks of up to 40ºC. For those looking for absolute luxury and relaxation, this is the perfect destination.
Kuramathi
Kuramathi Maldives is a beautiful place to visit on holiday. It has an idyllic landscape with palm trees and sandy beaches. The resort is located in the North Male Atoll, So it's a relatively short connecting boat or seaplane ride from Male.
Kuramathi Maldives is a luxury resort that offers guests unforgettable memories of their stay in the Maldives. It offers breathtaking views of the Indian Ocean and its surroundings, as well as a selection of restaurants, bars, and water sports activities.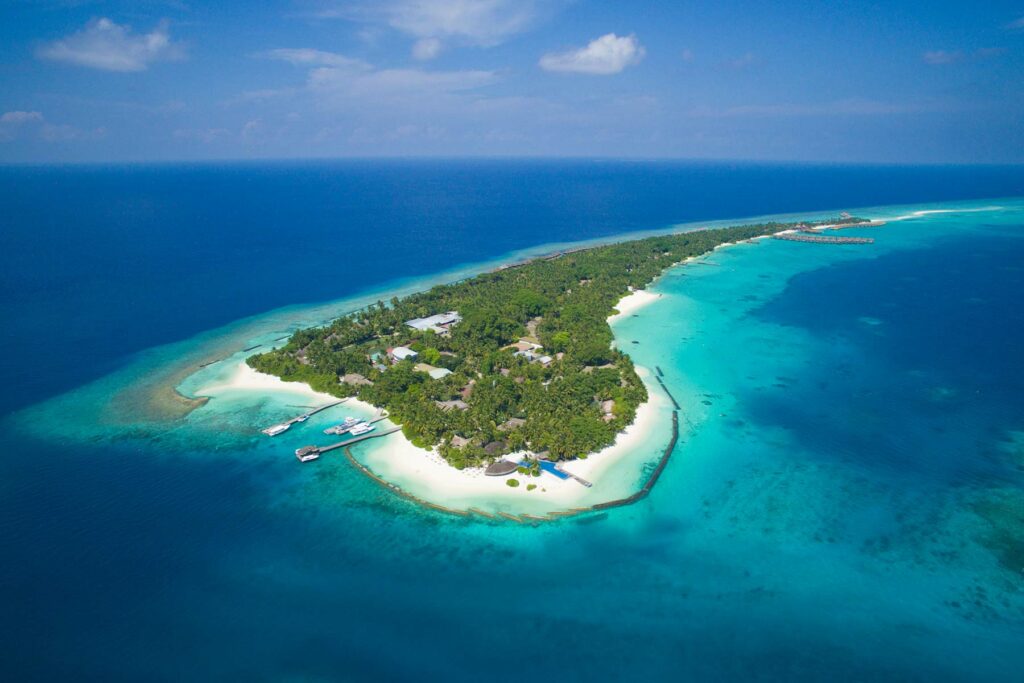 Hard Rock
Hard Rock Maldives is a resort that is situated also on the North Male Atoll in the Republic of Maldives. It has been designed by the world-renowned architect, Peter Morton. The resort is a luxurious island paradise with a laid-back and easygoing atmosphere.
The resort offers its guests a wide range of activities to enjoy including surfing, diving, snorkelling, and more. It also has an excellent spa and wellness centre which offers a variety of treatments to guests.
The rooms are also very spacious and luxurious with marble floors and high ceilings that offer plenty of natural light to come through.
Kuredu
Kuredu Maldives is a resort destination that offers an all-inclusive package. The resort has an amazing beach, which is one of the best in the world. It has a total of 8 restaurants and bars, and it also has the most luxurious rooms in the Maldives.
Probably most famous for its water villa huts stretching out over the beautiful Indian ocean where you can access the water directly from your own villa and witness sea life right on your doorstep.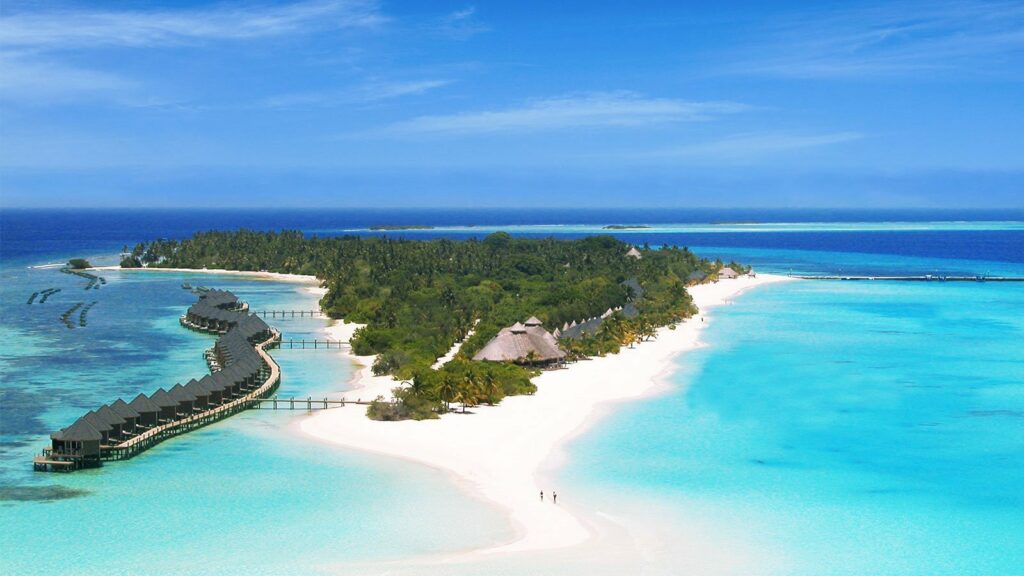 Dhigali
Dhigali Maldives is one of the newer resorts in the Maldives but it offers a safe and peaceful environment for its guests. The attention to detail and overall finish to the rooms are also primary attractions.
Like many locations in the Maldives, it has the best beaches in the world with blue water and soft white sand. The water villas are spacious and offer a lot of privacy too.
It's a perfect place to spend time as a couple whilst enjoying the hot weather all year round.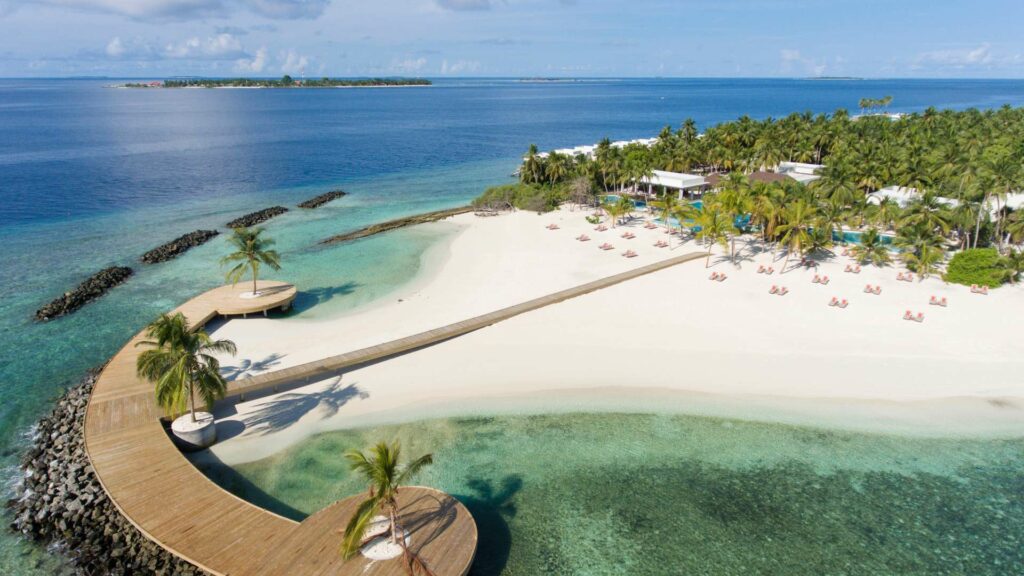 Siyam World
Siyam World Maldives is a resort that offers an environment of relaxation and tranquillity. It has been designed to provide a natural and serene atmosphere, with elegant accommodations, spa treatments, and gourmet cuisine.
The resort has 140 villas which are located on the beachfront with beautiful views of the Indian Ocean. The villas are designed to provide guests with a sense of luxury throughout.
There are many activities that guests can do at Siyam World Maldives such as snorkelling, diving lessons, kayaking and canoeing. Guests can also try out the water sports like windsurfing, parasailing or water skiing.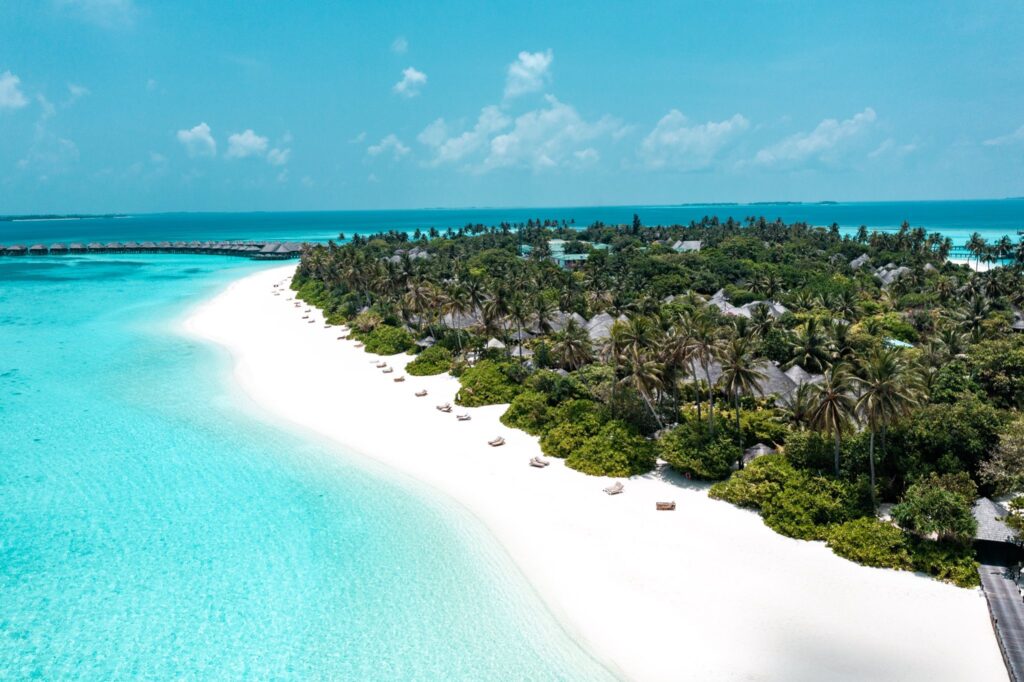 Australia
Australia is a country with a diverse and unique natural environment. It has an extensive coastline, the world's largest island, and the world's oldest mountain range.
The natural beauty of Australia is not just limited to its environment but also to its people. Australians are some of the most welcoming people in the world and are very friendly. They love to meet new people, share their culture with them, and make them feel at home.
Melbourne
Melbourne is a cosmopolitan city that offers a lot of attractions for tourists. It is the second-largest city in Australia with a population of around 4.5 million people, which means it has a diverse community and plenty to do.
Melbourne is also home to some of the world's most iconic sports teams, including the Australian Football League (AFL) and National Basketball League (NBL).
Some of the top tourist attractions in Melbourne are The Royal Botanic Gardens, Federation Square, St Kilda Beach, The Shrine of Remembrance and The Arts Centre Melbourne.
Uluru
Uluru is a sacred place for many Aboriginal people and it is also one of the most beautiful places in the world.
The Uluru-Kata Tjuta National Park is located in central Australia. It is home to some of the most amazing natural wonders on earth. The Uluru, which means red rock, is an imposing sandstone monolith that stands 348 meters high and is 9 km long.
Kata Tjuta National Park features more than 300 domes, or 'mounds', that are scattered across a landscape of red sand dunes.
If you want to experience the heart of Australia, then Uluru should be your destination.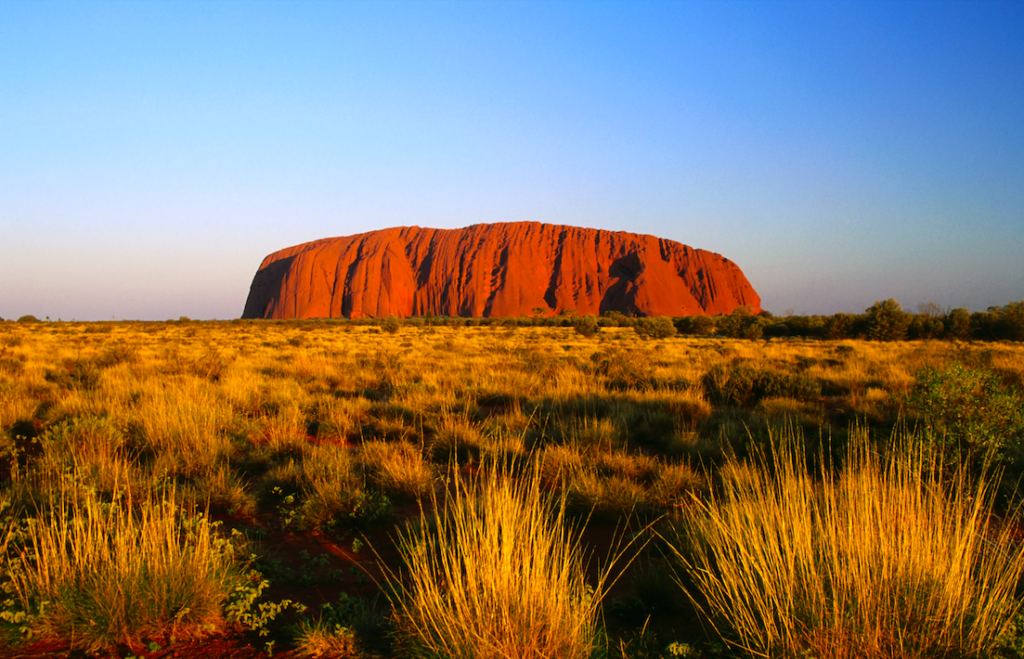 Phillip Island
Phillip Island is an Australian island located in the state of Victoria. It is home to a number of attractions including the famous Penguin Parade and the Koala Conservation Centre.
It is a great place for tourists who are interested in nature, animals, or history. Some people also go there for fishing or surfing.
The island offers a range of accommodation options from budget backpacker hostels to luxurious resorts with spas and pools.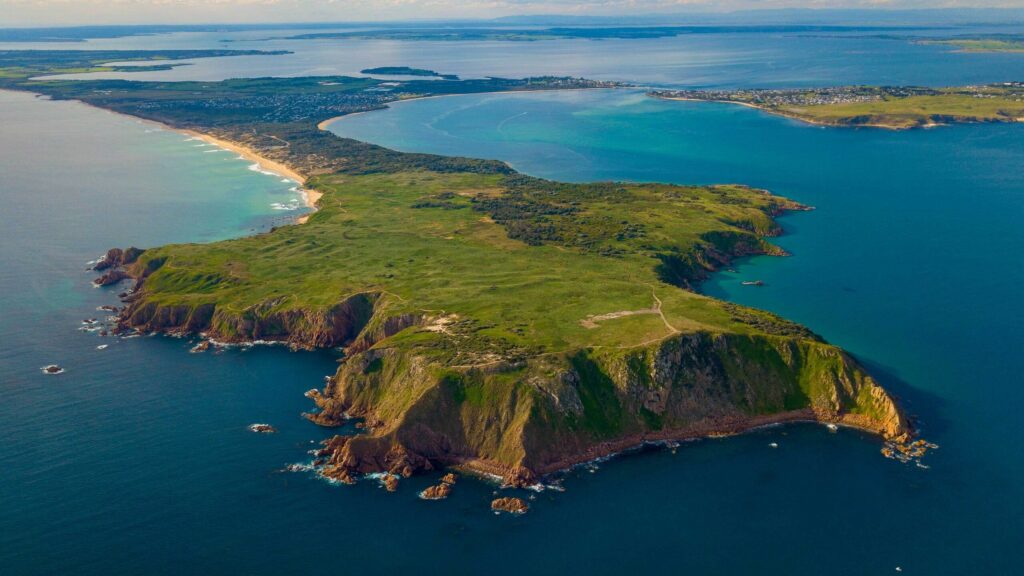 Sydney
Sydney is the most populous city in Australia and the capital of New South Wales. It's a great place to go on holiday for many reasons. The city is home to a wide range of attractions, from sandy beaches and world-class restaurants to historic sites and modern shopping malls.
It's also home to some of the best beaches in Australia, including Bondi Beach, which is one of the most famous surf spots in the country. And if you're looking for a more relaxing beach experience, head to Manly Beach – it's just a short ferry ride away from Sydney Harbour.
The harbour is also home to some of Sydney's best restaurants – like Pier One Sydney Harbour and Quay Restaurant & Bar – as well as stunning views that span across both sides of the waterway.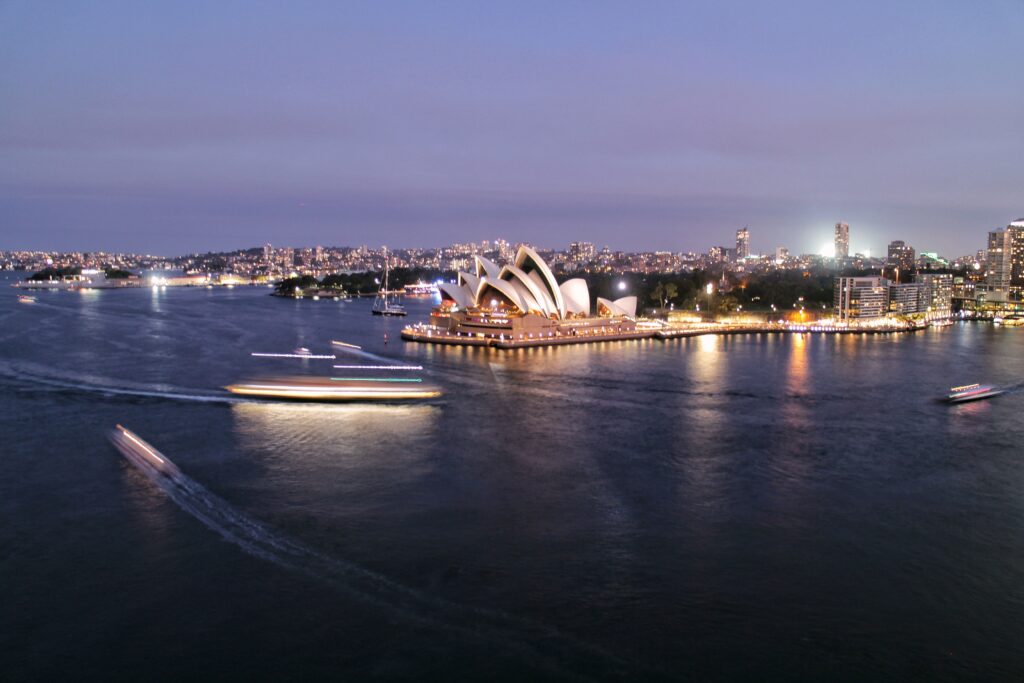 Sapphire Coast
The Sapphire Coast in particular offers beautiful natural landscapes and serene beaches which are perfect for anyone looking for a relaxing getaway from the hustle and bustle of everyday life.
If you are looking for some adventure, then the great outdoors is right outside your door. In the Australian Outback, you can hike through vast golden plains and experience unique wildlife at its finest.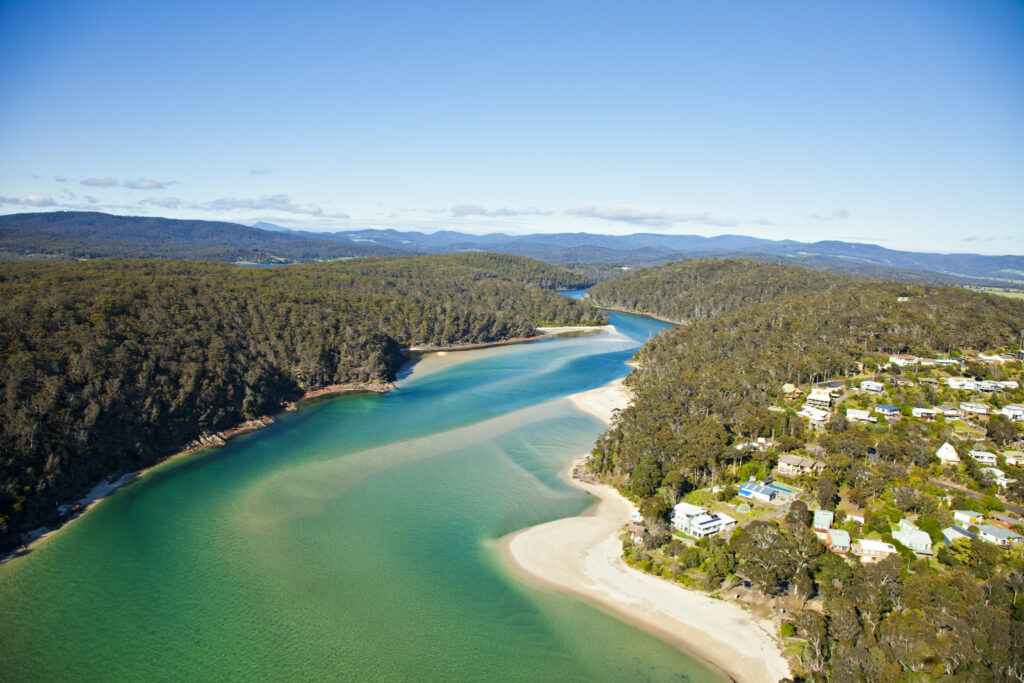 Conclusion
Whether you're into exploring or relaxing, some of our recommendations will certainly deliver the experience of a lifetime. Holiday destinations can be tricky to decide upon when catering for large families or even just a couple.
Some of these destinations are in excess of 12 hours of travel time such as the Maldives and Australia. These aren't for everyone but they certainly won't disappoint if you are willing to commit to the extra travel and the budget allows of course!